Marketing & Communication for Small Business Part 3: Branding Synergy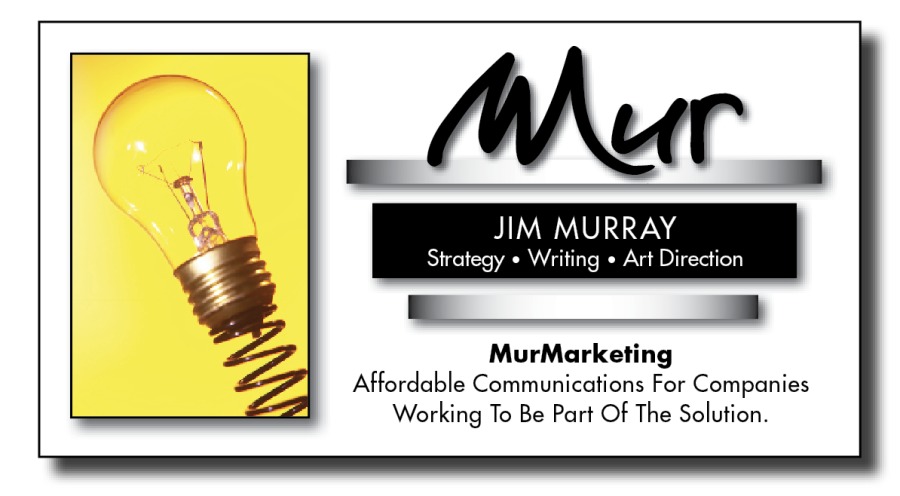 This is the third in a series I have developed on small business, sales, marketing and communication. My plan is to post one a week until I have transposed most of the insight from my 40 odd years in marketing and communications from my head to yours. LOL.
**********************
A Typical Story
A while ago, I had a prospect, who shall remain nameless, contact me. This prospect was wondering what I thought of their current branding and if I would take a look at it all to see if there were any areas where it could be improved.

So that's what I did and I discovered something interesting.
The prospect did indeed, have a logo and a web site and some promotional gear and a video. They even had a pretty good grasp on Social Media. And they definitely had the salesmanship and personality to sell their product.
But what they didn't have was a real brand. The main reasons this prospect didn't have a brand were as follows:
1. Their communication didn't appear to adhere to any sort of branding strategy.
2. They also didn't appear to have much of a marketing plan beyond a series of tactics.
3. Their messaging suffered from inconsistency and the absence of a clear promise.
4. Their presentation was lacking in the emotional elements they needed to be able to really get their message across in an intriguing and sincere way and make their brand appealing.
They did, however, have a vision, but on every occasion that I discussed their branding with them, that vision kept morphing because they kept getting new tactical ideas and those ideas would alter the way they would be able to move forward.
And because I never really saw any of these ideas manifest themselves, I was afraid that they had gotten caught up in the "Too many things to do and not getting anything done" syndrome. In other words, they definitely appeared to be putting the cart before the horse and both were stuck in the mud.
The Obvious Solution
The simplest solution for this prospect would be to develop (or have developed) a well thought-out branding strategy.
This would aid in course correcting and clarifying their positioning and demonstrating true brand character. It would give them a frame of reference for all the tactical ideas they had, allowing them to discard those that were off point and, because they would be working with someone like me, who would insist on prioritizing the execution of these ideas, they could actually start getting them done.
As a creative person all you can do in situations like this is advise the client to create a proper branding strategy then help them re-synch all the elements of their program so that they express that strategy and start to create the synergy that expresses a true brand.
Nothing Happens Without A Strategy 
Jerry Goodis
Creative people who actually know what they are doing never work without a strategy of some kind. Doing so tends to make the whole process way too subjective and a lot of good ideas get tossed simply because they are not 'liked'.
This Situation Is A Lot More Common That You Would Think
Don't get me wrong. I have the utmost respect for this company, because I really think they have a great and beneficial idea. What they didn't have was a strategy that would allow them to brand their business idea and make it meaningful to the two or three different target audiences they should be reaching out to.
In the 24 years that I have been on my own, quite a few of the prospects I have encountered were people just like the ones I am talking about.
They have a great idea, but because they have never really had a proper branding strategy developed, they are either relying strictly on their salesmanship or a series of hit and miss machine gun tactics.
As a consequence they never really achieve the levels of success they feel their idea, product or service deserves. And because their main strength, as they see it, is salesmanship, they are reluctant to trust the marketing process to really be of any benefit.
Well Focused Communication Is A Solid Investment.
The thing that all brands have in common is that the brand itself is really a promise made to the end user that the product or service the brand represents will live up to everything that is said about it.
In other words, it's something people can believe in and trust.
The development of a branding strategy and the program that supports it might appear to cost a fair bit of money and take some time. But generally speaking, if it is done professionally, that cost will be amortized very quickly, because it will result in increased sales and awareness.
It's not something that happens overnight. But then the best investments always take a certain amount of time to mature.
Other Articles In this Series
https://www.bebee.com/producer/@jim-murray/slow-steady-is-the-key-to-success-personally-professionally

https://www.bebee.com/producer/@jim-murray/marketing-communication-for-small-business-part-2-branding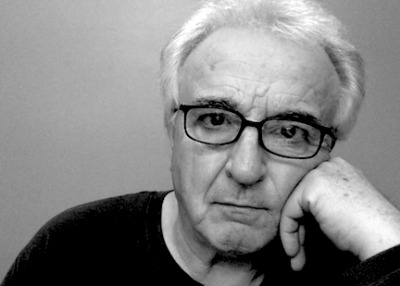 Jim Murray is a former ad agency writer and art director and has run his own creative consultancy, Onwords & Upwords, from 1989 until just recently when he closed and opened a freelance enterprise called Murmarketing.
He lives with his wife, Heather, in the beautiful Niagara area of Ontario and works with a small cadre of companies that are trying to make a difference in the world.
Jim is a writer, a reader, a bit of a politico, a sports fan and a TV watcher who has been writing about the sports & entertainment worlds since1998, which is when he created his first blog, The Couch Potato Chronicles, that he publishes regularly along with this blog.
You can follow Jim
On beBee: https://www.bebee.com/@jim-murray
On LinkedIn: https://www.linkedin.com/in/jim-murray-b8a3a4/
On Twitter: https://twitter.com/Jimbobmur
On Facebook: https://tinyurl.com/y97gxro4

You may be interested in these jobs
---

Andritz

Pointe-Claire, QC, Canada

Temporary

ANDRITZ exécute et livre des solutions innovantes à ses clients à travers le monde. La clé de notre succès? Nous sommes passionnés par ce que nous faisons Nous sommes continuellement à la fine pointe ...

---

Randstad Canada

Longueuil, Canada

Permanent

Poste: Technicien(ne) à la paie · Statut: Permanent · Emplacement: Longueuil · Mode: Présentiel · Horaire: 40H/semaine · Salaire: 60 000$ · Vous avez de l'expérience dans le secteur manufacturier, vou ...

---

Clipwire Games, Inc.

Toronto, ON, Canada

A Day In The Life: · Join our team as a Data Scientist and play a pivotal role in collection, organization and analysis of data related to our products. You will be a hands-on contributor to our prod ...