Blogging
>
Jim blog
>
Marketing & Communication for Small Business; Part 5: Communication Strategy Development
Marketing & Communication for Small Business; Part 5: Communication Strategy Development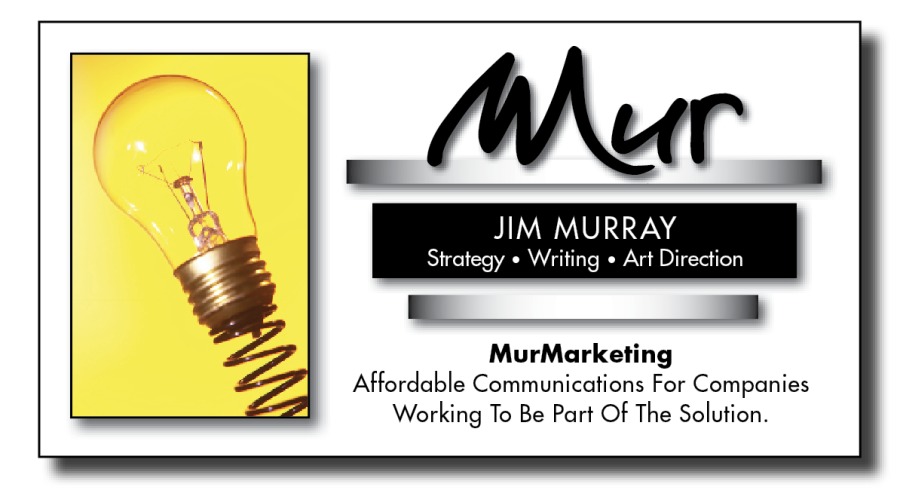 The last full time job I had was at a very good packaged goods agency called DMB&B Canada. I was persuaded to take this job by my friend Pete Langmuir, who was the creative director. He told me that I had all the creative chops anyone in this business could ever need, but if I really wanted to make it on my own I had to get my strategic skills up to the same level…then I would be complete, and could work for or with just about anybody.
Needless to say that was a pretty persuasive argument and for the next 8 years, I jumped in with guns blazing and an open mind. Working with some of the smartest strategists in the agency world and on the client side was like a Phd course in marketing and it really opened my eyes to what the communications business was really all about. And that was creating and building brands with integrity and utility. Brands that could be trusted to deliver and always make good on any promise they made to their customers.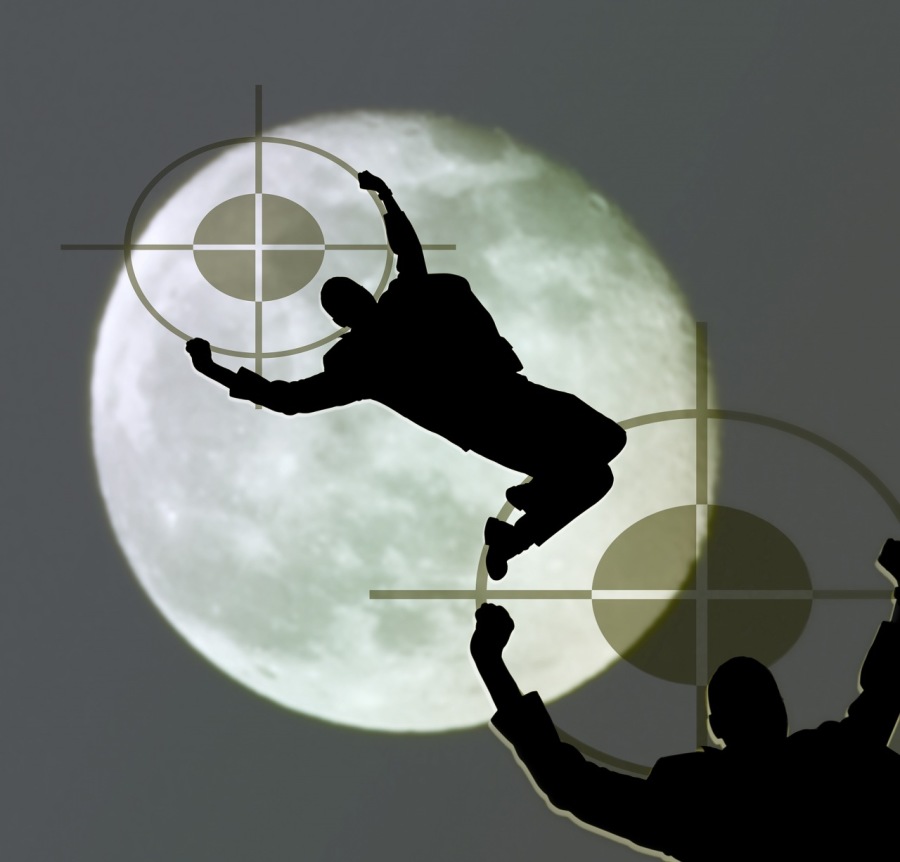 On the advertising side of the brand building process, the communication strategy was one of the key pieces of the puzzle. What follows is a breakout of the strategy form I have adapted from those I was exposed to and helped create at DMB&B and couple of other agencies I worked with later. This is the process I go through with all my clients, sometimes formally and other times simply through a conversation. It is the best intelligence gathering and creative focusing tool I have ever found.
The Communication Strategy Document
Note: There is a bit of an art to creating one of these strategies and doing it right. I've seen a lot of clients try and screw it up badly. If you decide to use this as a tool to help get your communications organized, I'd strongly advise to get some professional help with it.
BASIC INFORMATION
The nature of the product or service being offered: This is the first decision that has to be made when starting or rebranding a business or launching a new product or service. Going through this process allows you to really get a handle on what it is, how you describe what you want prospects to understand about it and how it can best be described to all the people who eventually have to help you market it. This should also include a bit of history so that people will know how your business came about in the first place. This is often a very rich area for ideas and concepts that will help dimensionalize your business moving forward.
MARKET SITUATION (Brand story)How the company and/or its products are currently or wish to be positioned in its marketplace: 
In the case of a new business or a new product launch it's critically important to accurately define your 'niche' or market playing field. A lot of people think that their market is almost infinite. These people are delusional or are selling something that everybody needs, which is rare. Every product or service has a well-bounded core market and in many cases a wider secondary market of one kind or another. Understanding where your product or service fits into the marketplace is one of the most important keys to defining an accurate positioning, and determining where your product or service stands relative to your competition. This, in turn, will give you the intelligence you need to create differentiation and a superior brand promise.
TARGET GROUP(S) (B to B / B to C) Who will be receiving this communication & what we know or can assume about them?

Every business needs to be able to accurately identify, profile and understand their target audiences. Knowing who constitutes your audience is the key element. Because once you know who they are, you can find out a lot of other important things like; where they are, what they like, what they don't like, who they influence, who influences them, how to reach them, and, most importantly, how best to appeal to them, get them to pay attention and eventually buy from you.
COMMUNICATION OBJECTIVES What you seek to achieve in terms of Share of Market and Share of Mind:

In today's world of building businesses through a wide array of conventional and digital channels, it's very important to understand that markets for any product or service have become much more competitive and fluid. All the choices that people now have are eroding the traditional concept of brand loyalty. So in order to achieve a solid share of market these days, it's imperative that your business be working on developing the share of mind element, by choosing and working through the right softer channels. This requires a great deal of diligence and concerted effort, but appears to be where the consumers are found more and more.
MAIN COMPETITORS/OBSTACLES From whom can market share be taken?

Before you can properly start to move your marketing forward, it's important to be able to identify and assess your main competition, because these are the entities that you need to reposition as part of your quest to gain dominance in your product or service category. It's always important to understand exactly what your competitors are doing, so you don't inadvertently do something similar. You also develop market intelligence from them, or at least the few who are doing things right.
MAIN BENEFIT (USP) The USP or Unique Selling Proposition from the company's point of view:
The main benefit should always be the answer to the inevitable customer question, "What's really in it for me?" If there are multiple target groups, the benefit may change for each one. It's important here not to confuse the benefit, which is the customer takeaway, with product or service features. Features support benefits–they are not benefits unto themselves, but the sum total of the supporting features are what the benefit expresses.
BENEFIT SUPPORT (Product/Service Features) The reasons why the main benefit is believable: Depending on the product or service that is being offered the list of support features can be quite long. It's also important that they be prioritized and listed in order of importance from the customer's point of view. It's often advisable to test, even in a small sampling the relative importance of the support features, in order to understand what means the most and the least to the customer. Note: If there are multiple target groups, the benefit support may change or need to be prioritized differently for each one.
BRAND CHARACTER (Tone & Manner) How the company should be personified in the eyes of its customers:

Brand character descriptors are usually single word descriptors which dictate, to a great extent, the tone and manner of any messages which are used to promote the brand. The nature of these descriptors is very important in terms of shaping any or all of the communications that support the brand and need to be thought about carefully.
**************
Obviously there are as many different approaches to strategy development as there are strategists. But in my experience at least, this covers pretty much all the ground you need to cover in order to develop a workable strategy and clear way forward for your communications development.
Other Articles In this Series
https://www.bebee.com/producer/@jim-murray/slow-steady-is-the-key-to-success-personally-professionally
https://www.bebee.com/producer/@jim-murray/marketing-communication-for-small-business-part-2-branding
https://www.bebee.com/producer/@jim-murray/marketing-communication-for-small-business-part-3-branding-synergy
https://www.bebee.com/producer/@jim-murray/marketing-communication-for-small-business-part-4-consistent-voice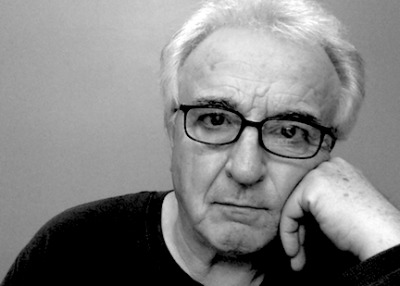 Jim Murray is a writer, art director, marketer, editorialist. reader, sports fan and  TV watcher. He has been actively posting on social media since 1998. Jim is also a former ad agency writer and art director & ran his own creative consultancy, Onwords & Upwords, from 1989 until recently when he closed it and opened a freelance enterprise called MurMarketing. He lives with his wife Heather in Canada on the Niagara Peninsula works with a small group of companies working to make a positive difference in the world.
Jim's Current Blogs Include:
The Couch Potato Chronicles (Entertainment Opinion & Reviews (Book, TV, Movies, Sports, Web)
Brand New Day (Environmentally Conscious Products, Services & Processes)
Skinny Dipping In The Lava Flow (Social Commentary)
MurMarketing (Communications Advice)
You can follow Jim:
On beBee: https://www.bebee.com/@jim-murray
On LinkedIn: https://www.linkedin.com/in/jim-murray-b8a3a4/
On Facebook: https://tinyurl.com/y97gxro4
You may be interested in these jobs
---

1327774 B.C

North Vancouver, Canada

Education: · Secondary (high) school graduation certificate Experience: 2 years to less than 3 years Work site environment Odours Hot Cold/refrigerated Non-smoking Work setting Restaurant Urban area B ...

---

Dentalcorp Canada

Toronto, Canada

Part time

*About Us: Capitol Dentistry is a comprehensive dental office that has been serving the North Toronto community for over 25 years Our newly renovated dental practice has been completely designed with ...

---

Kaze Sushi

Whistler, Canada

Education: · Secondary (high) school graduation certificate Experience: 2 years to less than 3 years Tasks Prepare and cook complete meals or individual dishes and foods Train staff in preparation, co ...