Marketing & Communication for Small Business. Part 6: Content Marketing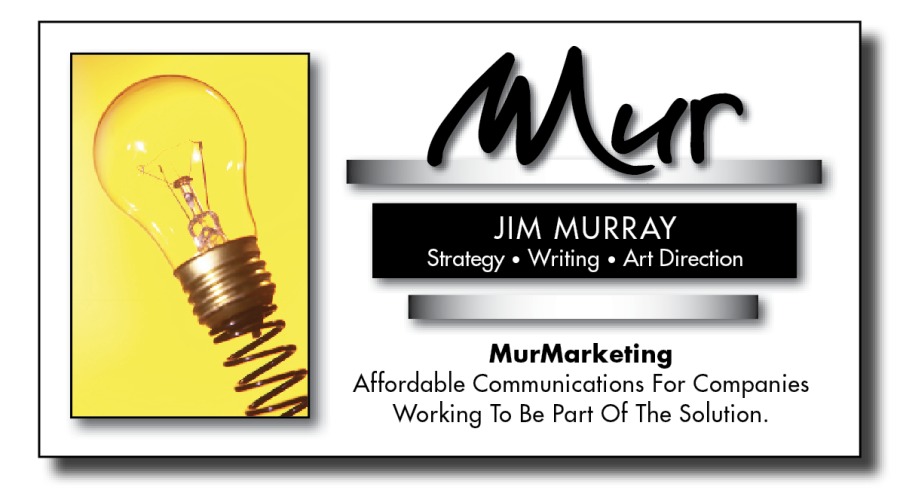 A Key Insight Into Making Content Marketing Programs Worth The Effort

I was trained as a copywriter in the agency business. I loved this work and successfully avoided management positions for nearly two decades. I also picked up strategic development, art direction and broadcast production skills more or less by osmosis. All of which have served me well since I extricated myself from that business.
Content Marketing In Embryo Form

I'm not a visionary or anything close but I saw, quite clearly the Age of Content Management approaching as far back as 1998. 
About five years into the independent contractor phase of my career, which would have been the mid 1990s, I started getting involved in email marketing and web site development and that was my first glimpse into what turned out to be the precursor to the content driven world of today.
I was taught this craft by my client at the time, Andrew Keyes, whose company was the first 'digital marketing agency' I had ever heard of. One of our main clients was Fidelity Investments. I have a whole binder filled with web site and microsite content and long format dedicated emails that we would send to investors, advisers and prospects alike.
Having already had about 6 years of hardcore independent B to B experience, I was used to working in longer format print, so it was no big leap for me to slide into the digital world.
When Andrew first interviewed me he asked me how much digital experience I had. I told him I had none. He was thrilled about this and told me so. I asked him why he was so happy to be hiring a guy with no 'digital' experience to work with him in his 'digital' agency. He said there were actually two reasons besides my longer format B to B experience.
1. I was a digital virgin so I didn't have to be untrained like so many of the 'content hacks' he had been talking to, and 
2. I was a real copywriter. I knew how to sell which, evidently, was uphill work for the aforementioned 'content hacks'.
This was an incredible learning experience and like all good learning experiences it got me thinking about where it was all headed.
Through many conversations with Andrew, who is a really smart cookie, (and has since gone into politics), I started to realize that digital marketing was a huge part of the way forward – mostly because, for a lot of advertisers at that time, it represented ways to effectively reach their target audiences at considerably less cost than, say, a direct mail campaign or any other form of mass media for that matter.
The Couch Potato Chronicles: An Unintentional Content Marketing Tool
The  first kick at my own content development can was called The Couch Potato Chronicles, which was really a kind of op/ed and review column that covered a number of different areas of my own interest. I reviewed movies, TV series, books, sports, and wrote editorials on the TV industry and the sports industry as well.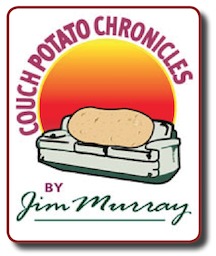 I always made sure that each column (2000-3000 wds) I wrote, and emailed out to a database of close to 1200 people, had a little paragraph at the end explaining who I was, what I did, and how to get in touch with me.
Although I never intended the Couch Potato Chronicles to be a marketing tool, it actually ended up being just that, and over the course of the next several years, I was able to develop working relationships with several small companies who needed to understand more about digital marketing, and had a definite need for a lot of 'old school' stuff as well.
But the best thing was that the overall engagement levels for the Couch Potato Chronicles were actually quite high and my circulation grew from the original 1200 up into the area of 7300. So about a 500% increase, which averaged out to about 50% per year.
So What's The Point Here?
The 'digital' marketing we were doing in the early days of the century was literally a fart in a windstorm. But it has now, especially with the advent of social media and a zillion or two different platforms, become a marketing necessity in today's world.
Companies who feel the strategic need to play this game tend to cycle through a lot of what I call content babies. Sadly, these people and their BAs in English are pretty good at assembling a bunch of factoids into some sort of passable content, which I would argue is really just part of the huge glut of faceless drivel you see everywhere.
Stuff that nobody reads. Nobody shares. And very few actually engage with.
Why? Because these people have never had the benefit of the hard core experience of learning to write stuff that sells in an agency environment where everything is measured and your future employment and value are tied directly to your performance year over year.
Content. Love It Or Hate It, We're Stuck With It For Now.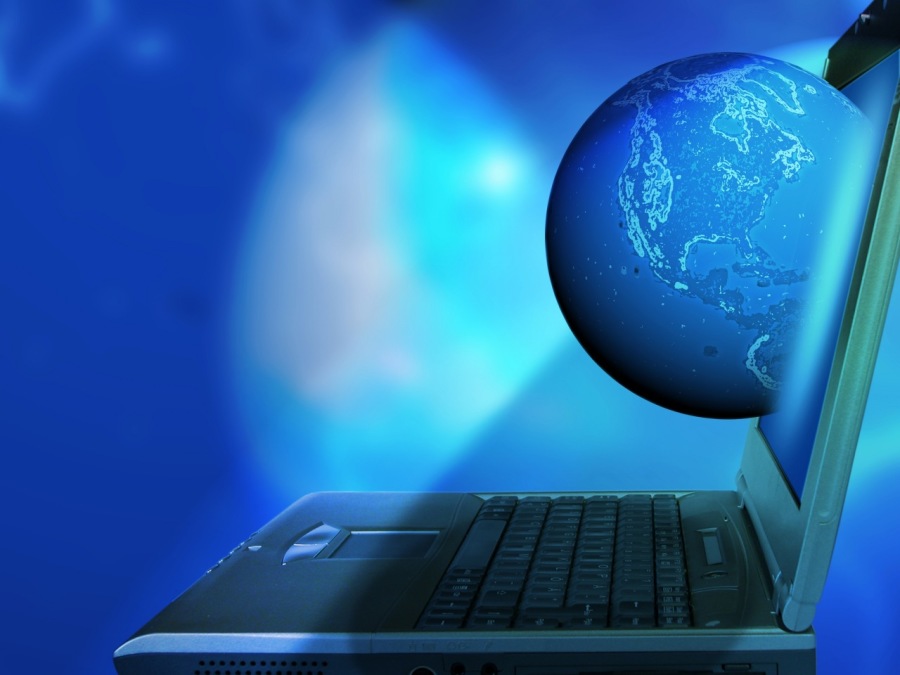 You can argue that the 'customer' is different these days. They want more affirmation. Want to kick the tires a little longer. Want to be convinced of your expertise, blah, blah, blah.
And frankly, except for a few stories I have heard here and there, this great customer paradigm shift has never really been proven to my satisfaction. But that's a whole other argument.
The bottom line is some good advice from someone who has been managing 'content' since way before the concept was even created:
If you're playing the content marketing game that so many companies have been seduced into by the way that digital marketers have reshaped the landscape, don't hire a virgin to do a hooker's job. Hire a writer who knows how to sell. Who knows how to craft subtle selling arguments and cajole people into engagement. You will see the difference this kind of writing can make in your content marketing program. Maybe not instantly, but soon, and for the better.

me
Just remember, it's called content marketing not content-papering-the-walls. If there is not a selling component in every substantial piece of content you are creating, you are doing your own marketing program a disservice. And pretty much wasting your time and money.
Smart carpenters always buy the best the best tools they can afford and believe that every piece of wood is a thing of beauty, just waiting to be shaped. The same is true for content marketing. You get what you pay for. But when you hire an experienced writer who actually knows how to sell, you get a hell of a lot more.
Other Articles In this Series
https://www.bebee.com/producer/@jim-murray/slow-steady-is-the-key-to-success-personally-professionally
https://www.bebee.com/producer/@jim-murray/marketing-communication-for-small-business-part-2-branding
https://www.bebee.com/producer/@jim-murray/marketing-communication-for-small-business-part-3-branding-synergy
https://www.bebee.com/producer/@jim-murray/marketing-communication-for-small-business-part-4-consistent-voice
https://www.bebee.com/producer/@jim-murray/marketing-communication-for-small-business-part-5-communication-strategy-development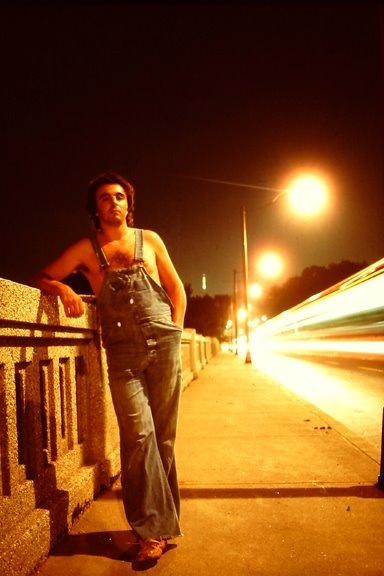 Jim Murray is a writer, art director, marketer, editorialist. reader, sports fan and  TV watcher. He has been actively posting on social media since 1998. Jim is also a former ad agency writer and art director & ran his own creative consultancy, Onwords & Upwords, from 1989 until recently when he closed it and opened a freelance enterprise called MurMarketing. He lives with his wife Heather in Canada on the Niagara Peninsula works with a small group of companies working to make a positive difference in the world.
Jim's Current Blogs Include:
The Couch Potato Chronicles (Entertainment Opinion & Reviews (Book, TV, Movies, Sports, Web)
Brand New Day (Environmentally Conscious Products, Services & Processes)
Skinny Dipping In The Lava Flow (Social Commentary)
MurMarketing (Communications Advice)
You can follow Jim:
On beBee: https://www.bebee.com/@jim-murray
On LinkedIn: https://www.linkedin.com/in/jim-murray-b8a3a4/
On Facebook: https://tinyurl.com/y97gxro4

Biz Catalyst 360˚ https://www.bizcatalyst360.com/author/jimmurray/


You may be interested in these jobs
---

Flynn Group of Companies

Edmonton, Canada

Office Full time

At Flynn, it's not just a job, it's a career At Flynn Group of Companies, we strive to deliver excellence, growth, and innovative solutions in every aspect of our business. For over 30 years, we have ...

---

MNP

Edmonton, Canada

Full time

Job Details · Description · This bilingual opportunity is also available on MNP's Postes avec expérience job board in French. Please submit one application only to be considered for this opportunity ...

---

IGA Marché C&C Letort inc.

joliette, Canada

Deviens cuisinier/cuisinière · Tu es curieux d'en apprendre un peu plus sur la bouffe, tu es motivé et débrouillard ? · Dans ta famille on te considère comme celui qui prépare les repas avec attention ...