Blogging
>
Jim blog
>
Marketing & Communication For Small Business Part 7: Creativity vs Conversation
Marketing & Communication For Small Business Part 7: Creativity vs Conversation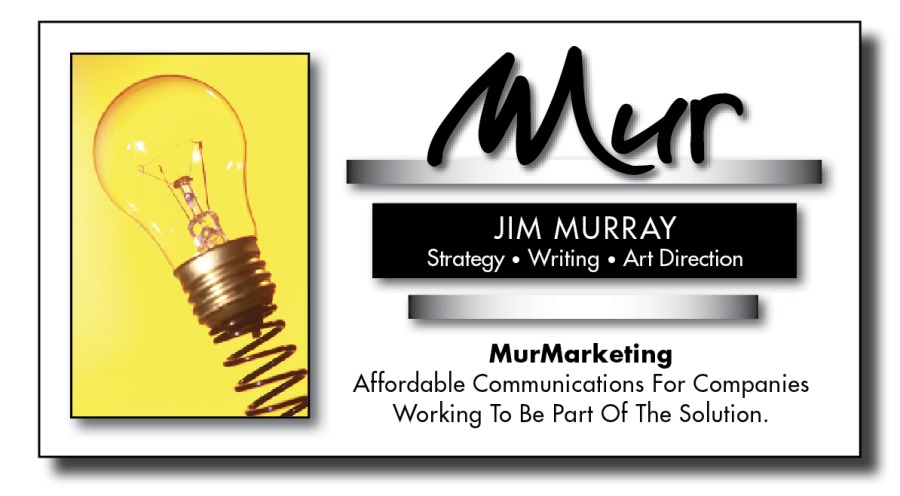 Big Ideas in Advertising…Extinct or Merely Hibernating?
I got my start in advertising a long time ago. Long before the Internet and social media and The Big Conversation that everybody wants you to join in on. Back then we had a different view of the world, because the world wasn't coming at us full throttle 24/7. It was a smaller place and in a lot of ways it was a saner place.
When you worked on an ad you worked on paper and not a computer screen. You scribbled out headlines and used stick figures to show your partner what you were thinking.
There was no desktop publishing or even computers until about ten years later.
And precisely for that reason we used to create advertising in a completely different way. We talked about it. We looked around at the world and thought about what we wanted to say. Partially because you really wanted to get it right or as close to right the first time, because errors or mis-thoughts couldn't be changed in the blink of an eye, like they can today.
And I believe that the lack of technology was what made us into thinkers and not tinkerers like so many people in advertising have become today.
The Human Pace v. The Speed Of Light
To anyone who started in advertising or marketing during the 70s like I did, the work seemed to evolve at a more human pace. We talked about a lot of things and through that process of conversing we were able to hone in on ideas that really were ideas, and not just a collection of words and images on a computer screen that go together nicely.
Nowadays this might be seen as 'old school' thinking by a lot of younger people who have bought into all the social media hype about The Big Conversation, and all the dogma that surrounds it. But at the end of the day, the advertising and marketing executions that people talk about the most and are the most memorable are the ones that are powered by ideas.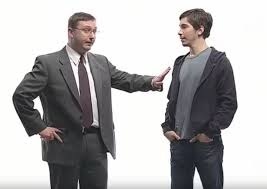 For example, the brilliant series of
Applecommercials
where the Mac and the PC were represented by actual human characters. This advertising was stuff that people loved to watch. That people were curious about what was coming next. That people sought out on YouTube and hipped each other to.
They were fully engaged by a tactic known as The Big Idea. It wasn't a conversation. It wasn't sharing of knowledge or experience. It wasn't about trying get to know the customer or anything like that because those thing were already factored into the thinking.
It was persuasion in its purest form. It was designed to give people a very clear picture of the Mac by contrasting it with the PC. What a simple, brilliant strategy. Reinforcing what everybody believed were the negatives about the PC and turning each of those things into positives for the Mac. Damn, that's good.
The Big Conversation That Never Ends
Today, social media platforms are very popular. But let's not make any mistake by assuming that they are the Second Coming or anything like it. They are a collection of new media options, and just like all the old media options, empirical data will be compiled and their feasibility as part of anybody's marketing mix will be assessed and programs will be executed accordingly.
What social media platforms don't have is the same persuasive impact as a great commercial message or a great ad. Because social media isn't powered by ideas. It's powered by conversation. Ironically, the same sorts of conversations we used to have on our way to developing real ideas. Except for the small fact that the social media conversation never really seems to arrive anywhere…it just sort of goes on and on in and endless stream.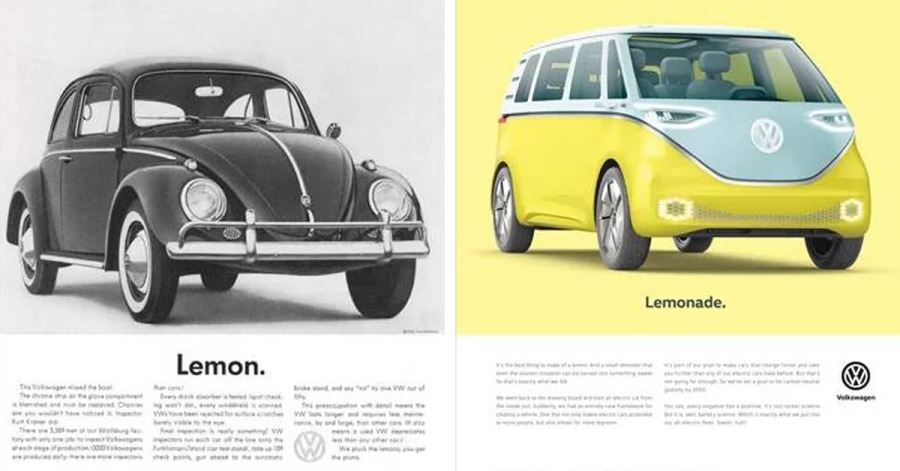 I'm not saying that this is good or bad…it's merely different. But I have a feeling that when the first truly creative advertising started to appear around 1960 that it tapped into something visceral in the nature of people. It tweaked their curiosity, the jarred them and made them think a little bit deeper about things.
Today, The Big Conversation That Never Ends doesn't require a hell of a lot of thinking and doesn't really even actually have to go anywhere specific.
In fact the social media gurus will probably tell you that it would be better not to reach a destination at all because the conversation is the key and the association you make with the product is the kicker.
But I've always wondered just how powerful a kick that can ever be.
Needless to say bigger minds than mine are hard at work this conundrum and someday at some point along the 16 lane internet superhighway, someone will come up with an answer…and then we can all have a great conversation about that.
Speaking of brilliant minds. This interview with the brilliant Sir John Hegarty, of the great British agency Bartle Bogel Hegarty is well brilliant.
http://www.campaignasia.com/BlogEntry/344979,A+minority+opinion+The+message+is+the+medium.aspx
Other Articles In this Series
https://www.bebee.com/producer/@jim-murray/slow-steady-is-the-key-to-success-personally-professionally
https://www.bebee.com/producer/@jim-murray/marketing-communication-for-small-business-part-2-branding
https://www.bebee.com/producer/@jim-murray/marketing-communication-for-small-business-part-3-branding-synergy
https://www.bebee.com/producer/@jim-murray/marketing-communication-for-small-business-part-4-consistent-voice
https://www.bebee.com/producer/@jim-murray/marketing-communication-for-small-business-part-5-communication-strategy-development
https://www.bebee.com/producer/@jim-murray/marketing-communication-for-small-business-part-6-content-marketing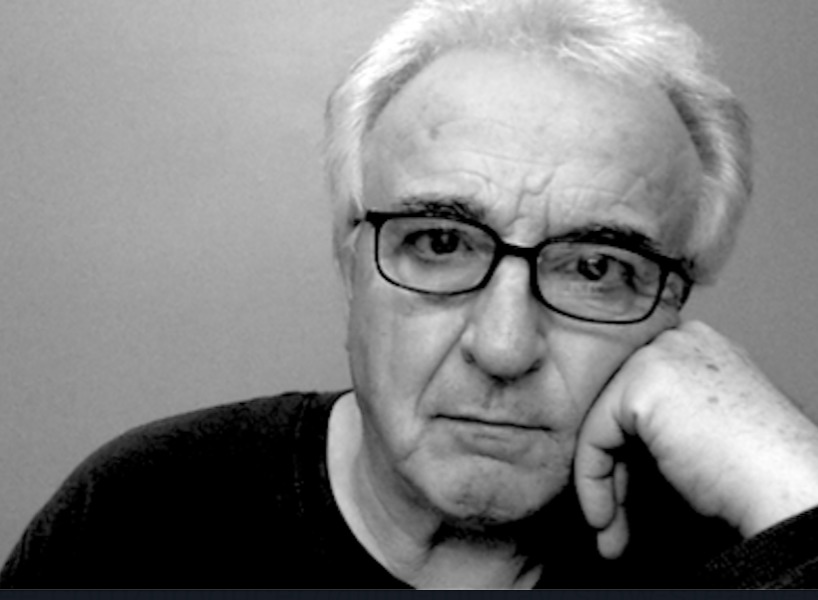 Jim Murray is a writer, art director, marketer, editorialist. reader, sports fan and  TV watcher. He has been actively posting on social media since 1998. Jim is also a former ad agency writer and art director & ran his own creative consultancy, Onwords & Upwords, from 1989 until recently when he closed it and opened a freelance enterprise called MurMarketing. He lives with his wife Heather in Canada on the Niagara Peninsula works with a small group of companies working to make a positive difference in the world.
Jim's Current Blogs Include:
The Couch Potato Chronicles (Entertainment Opinion & Reviews (Book, TV, Movies, Sports, Web)
Brand New Day (Environmentally Conscious Products, Services & Processes)
Skinny Dipping In The Lava Flow (Social Commentary)
MurMarketing (Communications Advice)
You can follow Jim:
On beBee: https://www.bebee.com/@jim-murray
On LinkedIn: https://www.linkedin.com/in/jim-murray-b8a3a4/
On Facebook: https://tinyurl.com/y97gxro4

Biz Catalyst 360˚ https://www.bizcatalyst360.com/author/jimmurray/

You may be interested in these jobs
---

Boutique Marie-Gabrielle

Québec, Canada

Full time

VOUS ÊTES PASSIONNÉES DE LA MODE ? · VOUS ÊTES SOURIANTES ET AIMEZ LE SERVICE À LA CLIENTÈLE ? · LES BOUTIQUES MARIE-GABRIELLE ONT L'EMPLOI IDÉAL POUR VOUS · VOICI CE QUE NOUS OFFRONS SALAIRE TRÈS COMPÉTITITF; · UN EMPLOYEUR HUMAIN À L'ÉCOUTE DE SES EMPLOYÉS; · EXCELLENTE CONCIL ...

---

New York Fries

Victoria, Canada

Education: · Secondary (high) school graduation certificate Experience: 1 year to less than 2 years or equivalent experience Work setting Restaurant Tasks Prepare and cook complete meals or individual dishes and foods Inspect kitchens and food service areas Maintain inventory and ...

---

All Season Tree Service

Morinville, Canada

Employer All Season Tree Service Languages English Education Secondary (high) school graduation certificate Work site environment Outdoors Work setting Urban area Various locations Tasks Apply fertilizers, fungicides, herbicides, pesticides and other lawn care products Apply vari ...