4 years ago · 4 min. reading time · visibility ~10 ·
MEET MAYA EL AUTHOR OF The Book of Angels: Twin Flames Rising
Bookpleasures.com welcomes as our guest Maya El author of The Book of Angels: Twin Flames Rising.
Norm: Good day Maya and thanks for participating in our interview.
Please tell our readers a little bit about your personal and professional background.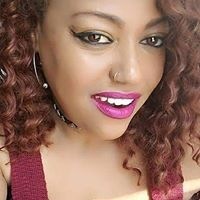 Maya:Thank you for allowing me to participate. I am newly published author although I have always been interested in writing. When I was in grammar school I was the sports editor for our school newspaper. But The Book of Angels: Twin Flames Rising is my first endeavor.
I was born and raised in Maywood, Illinois, an area just west of Chicago.My father was active in politics when I was a little girl as an alderman in Maywood. He was also active in Operation Breadbasket (later known as Operation Push) headed by the Reverend Jesse Jackson.
He was also friends with the late Fred Hampton,and Mark Clark, co founders of the Black Panther Party in the 1960's. Mr. Hampton and Mr. Clark were killed by the Chicago Police directed by Edward Hanrahan, Cook County States Attorney who was being groomed to be the successor for Mayor Richard Daily in the 1960's. I grew up in turbulent times under a man that was conscious of the issues that the black community has had in Chicago with crime and police violence for many years.
In the late 1990's I saw my father and the Reverend Jesse Jackson march to protest the racial profiling of my brother and other men of color in the northern suburbs of Chicago by the police.
I am the divorced mother of four, three sons and a daughter.And I have witnessed all three of my sons being hassled by the police routinely since they started driving. I have learned firsthand what other mothers of young black men have had to deal with in our society.
I am also a Registered Nurse.
Norm: How did you get started in writing and what motivated you to write The Book of Angels: Twin Flames Rising?
Maya: As I mentioned,  I have always been interested in writing a novel. As I was going through a divorce, I found that writing was therapeutic for me. But recently with the advent of cell phone cameras that have been used to document instances of abuse of young black men, we have been able to see what we've been complaining about for many years.

We were able to see what happened to Freddy Grey,Michael Brown, Terrance Crutcher, Alton Sterling, Walter Scottand Eric Garner. But the one that stands out the most in my mind is the murder of Philando Castile in front of his girlfriend and her young child. I had to find some way of bringing attention to this issue.
Norm: What helps you focus when you write and do you find it easy reading back your own words?
Maya: What helped me focus on writing this book was certainly the love that I have for my children, my family but most of all my people who continue to suffer at the hands of the police.
Norm: If people can only buy one book this month, why should it be yours?
Maya: Because it is an excellent story that will keep readers on the edge of there seats. It has a little bit of something for everybody(adults only of course). It's a thriller, a love story,and a horror story with a little bit of eroticism included.
Also, I think that it tells a story that is a different perspective than what the majority of middle America experiences in their lives. We need to all walk a mile in each other's shoes in order to appreciate the problems that they experience that will ultimately affect all of us.
Norm: What inspired you to write your book? What were your goals and intentions in this book, and how well do you feel you achieved them?
Maya: My children and my grandson inspired me to write The Book of Angels: Twin Flames Rising.
My goals were to raise awareness of the issue of police brutality and violence to the forefront of the political discussion. It can be corrected with an intelligent approach and with proper vetting of applicants and training of the officers in conflict resolution. We may even need to consider policing our own neighborhoods.
I will feel like I have achieved my goals when the problem of police violence disappears from our society.
Norm: What was the most difficult part of writing this book and what did you enjoy most about writing this book?
Maya: The most difficult part of writing this book was the fact that I held down a full-time job while doing it.
The thing that I enjoyed the most about writing this book was proving that I could do it. There were many naysayers. Norm: As many of our readers are unfamiliar with the curfew you mention in your book, could you please explain to us what this is all about?
Norm:  What is the curfew?

Maya: The curfew is something that usuallytakes place when a country or parts of it are under martial law. It's used as a tool to control the movement of the masses of people. It is not a farfetched concept that's instituted during hurricanes, natural disasters and warwhere everyone must be inside before a certain hour.
Norm: How did you go about creating the character of Nathalie Parker? Is she based on someone you know?
Maya: Nathalie Parker is every blackgirl/ womanin Chicago that has witnessed violence against her loved onesand her community.
Norm: Where did the title of the book come from:
Maya: In Esoteric, New Age teachings, Twin Flames are said to be Angels. In many religious text's including the Bible,they are the 144,000 souls that have come as messengers sent byGod, source, or whoever you refer it to be, to raise the vibration of planet Earth for turbulent times such a time as this. Hence The Book of Angels.
My editor suggested adding Twin Flames Rising which I must say was an excellent suggestion because Nathalie and Tariq, the main characters in the book are Twin Flames.
The best way that I can describe Twin Flames is for you to think of Soul Mates,only deeper. Twin Flames are a one soled being that when incarnates on Earth splits in to one masculine energy and one feminine energy. They are souls that volunteered to assist in the ascension of the Earth from the 3rddimension into the 5thdimension at the end of the Age of Pisces and the beginning of the Age of Aquarius. The beginning of the Age of Aquarius began 11/11/2011.The transition between the ages was prophesied to be turbulent(think of the Tribulation talked about in Revelations)and Twin Flames came to assist. The purpose of their incarnation is to do whatever task was assigned to them prior to their incarnation onto the Earth.
Norm: Do you write more by logic or intuition, or some combination of the two?Summarize your writing process.
Maya: I am a Scorpio so everything that I do is out of intuition. Butthe story did need to makesense,so I use some logic as well. I also wanted thestoryto be relevantto thecurrent state of affairsin our country.
Norm: Where can our readers find out more about you and your book?
Maya: As of right now, my social media pages have all the details:
Instagram-@The_Book_of_Angels
Twitter- The Book of Angels
The Book of Angels: Twin Flames Rising is available on Kindle.
Norm: What is next for Maya El?
Maya: Next will be part two,of the three-part series:
The Book of Angels, Part Two: The Rabbit Hole
Norm: As this interview comes to an end, what question do you wish that someone would ask about your book, but nobody has?
Maya: The question that I would like to be asked is, have I met my Twin Flame?
But for now,I'll leave you guessing.
Norm: Thanks once again and good luck with all of your future endeavors.
Maya: Thank you 

FOLLOW HERE TO READ NORM'S REVIEW OF THE BOOK OF ANGELS: TWIN FLAMES RISING