3 years ago · 3 min. reading time · visibility ~100 ·
MisAdventures in Mid-Life Dating: The Male View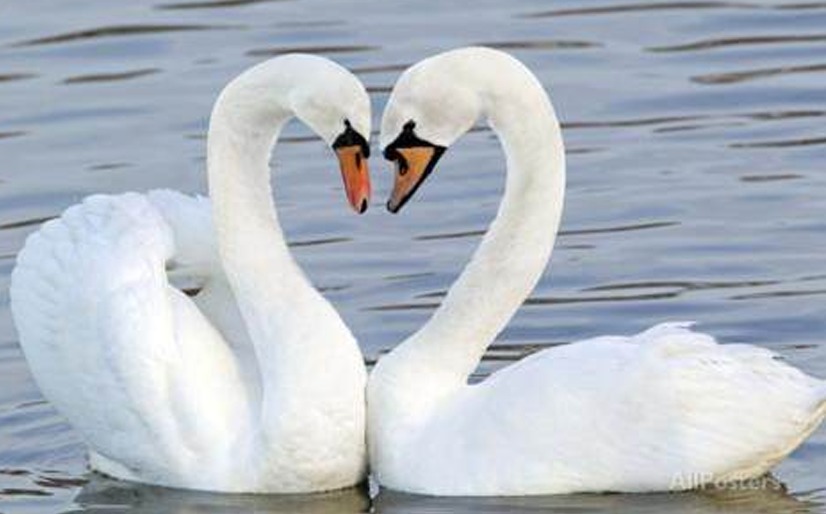 I sort of hijacked Nicole Chardenet's "Adventures in Mid-Life Dating," 
series.
 You know what they say, "Imitation is the sincerest form of flattery." I hope you feel flattered, Nicole, 'cause I don't mean to give offense.
Since I went public with my second divorce nearly every female friend I have has taken it upon herself to "set me up" against my emphatically expressed wishes. It isn't that I'm pining or hoping for a reconciliation or whatever. It's that I don't even know if I will be staying in Montreal. 
I'm fielding an interesting opportunity that may keep me here for the foreseeable future. If that happens, set-ups will be entertained and welcomed. If not, what's the point? And, no, "finding the right woman" won't keep me here if the opportunity I'm looking at goes, "Poof."

I explained this to my friends. The guys get it. The girls don't seem to believe me.

MisAdventure #1 - G and the G-Test
If you've been following this series, you know about the G-Test. If not, it's described in "How To Build Your Own No-BS Zone" here. Confused about the timeline? Don't feel bad. . . Sometimes it confuses me too. The conversation that led to the G-Test occurred 8 to 10 years before Mo dragged it from my memory. She did that 20 years ago. 
Mo decided to set us up since I was now available and, legally, so was G. I say, "legally" because although G and her husband have been apart for over 6 months, G has not given up hope for a reconciliation. 
I can respect that.
Besides, I really don't want to get into another relationship right now. It's just that after 28 to 30 years, I had to know if G was a real person or just a built-up figment of my imagination that was only based on a real person? 
It was the Saturday night before the Montreal Grand Prix. Tourists flock to Crescent Street to see the race cars. Locals head down to Old Montreal to people-watch. The City closes St-Paul street to vehicle traffic. The street becomes a pedestrian mall with pop-up terraces and a general party atmosphere. The Old Port is filled with food trucks. Alleys become dance floors. Parks become stages or theatrical venues.
The streets are filled with super-models and wannabees in skin-tight mini-dresses and stiletto heels. Did I mention that St-Paul is paved with cobblestones dating back to the 1700s? Cobblestones and stiletto heels don't mix, hence the excellent people-watching opportunities. It can be hysterical.
Anyway. . .
I was sure G would bail. Fifteen minutes before we were to meet up, I hadn't heard a peep. A few minutes later, Mo called to say G was on her way. 
Damn, I hate being late! I had less than seven minutes to shower, shave, dress, and get to Mo's. Good thing G got there a little late.
I remember G as being one of the most beautiful women I had ever seen let alone met. I remember her being super-easy to talk to, sharp as a tack, and with an infectious laugh. I also remember her as being more than somewhat coquettish with a slight tomboy streak. 
G arrived without a speck of makeup, not even a touch of lipstick. She was in Mom-jeans, sensible shoes, and an over-size sweatshirt under an even more over-sized hoodie. The hoodie was obviously a man's. . . not very subtle there. She hadn't even brushed her hair which, from memory, was her best physical feature among many excellent features. 
Mo and G had a hurried whispered discussion/argument. G made some comment like, "It seems I'm underdressed." Mo pulled me aside, "Don't get upset. This isn't personal."
Upset?? I wasn't upset. I was impressed. 
I know it wasn't personal. She didn't even know who she was meeting.
I could have been as handsome as Brad Pitt, as funny as Robin Williams, as built as The Rock, and as rich as Mark Zuckerberg, nothing would be different.  I communicate for a living. Here was a masterful use of non-verbal communication. 
G could've gone with an "It's not you, it's me," kind of schpeel which, let's be honest, no one believes. Instead, she set out to make herself as uninteresting and unattractive as she could. She said in no uncertain terms that she had no interest in dating anyone without saying a single word. 
That's impressive.
The "making herself unattractive and uninteresting," amused me.  In that, she failed miserably. Here's something you women don't seem to get. Your physical traits may well be a big part of what makes you attractive, but they are a teeny-tiny part of what makes you interesting. Try as she might, G could not mask her attractiveness. She didn't even try to mask her personality and quirky sense of humor. I guess she thought masking the physical would be enough.
Nope.
She was still attractive and very interesting. 
I thought that was a hoot.

Eventually, G may reconcile with her husband. It seems to be what she wants, so I wish it for her. If not, if she decides the break is a break-up, she'll make someone a phenomenal girlfriend, mate, or whatever term you wish to place on it.
That someone will likely not be me, and that's okay.
Now I know that G was real, not an imagined construct.
Cheers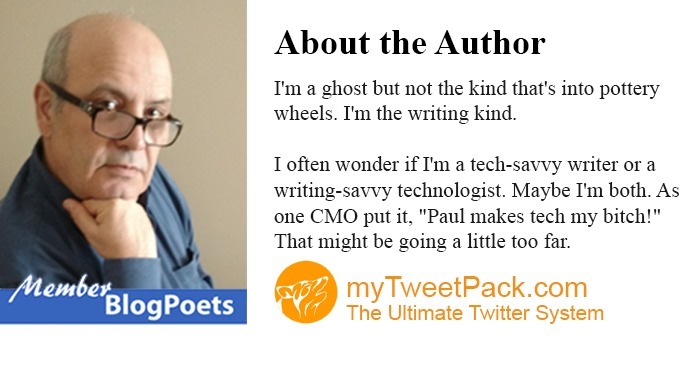 ""