9 months ago · 1 min. reading time · visibility ~10 ·
MurMarketing Case Histories
Welcome to my Case Histories page, where you will find details on a number of projects I have done over the over the years, including the results these projects were able to achieve.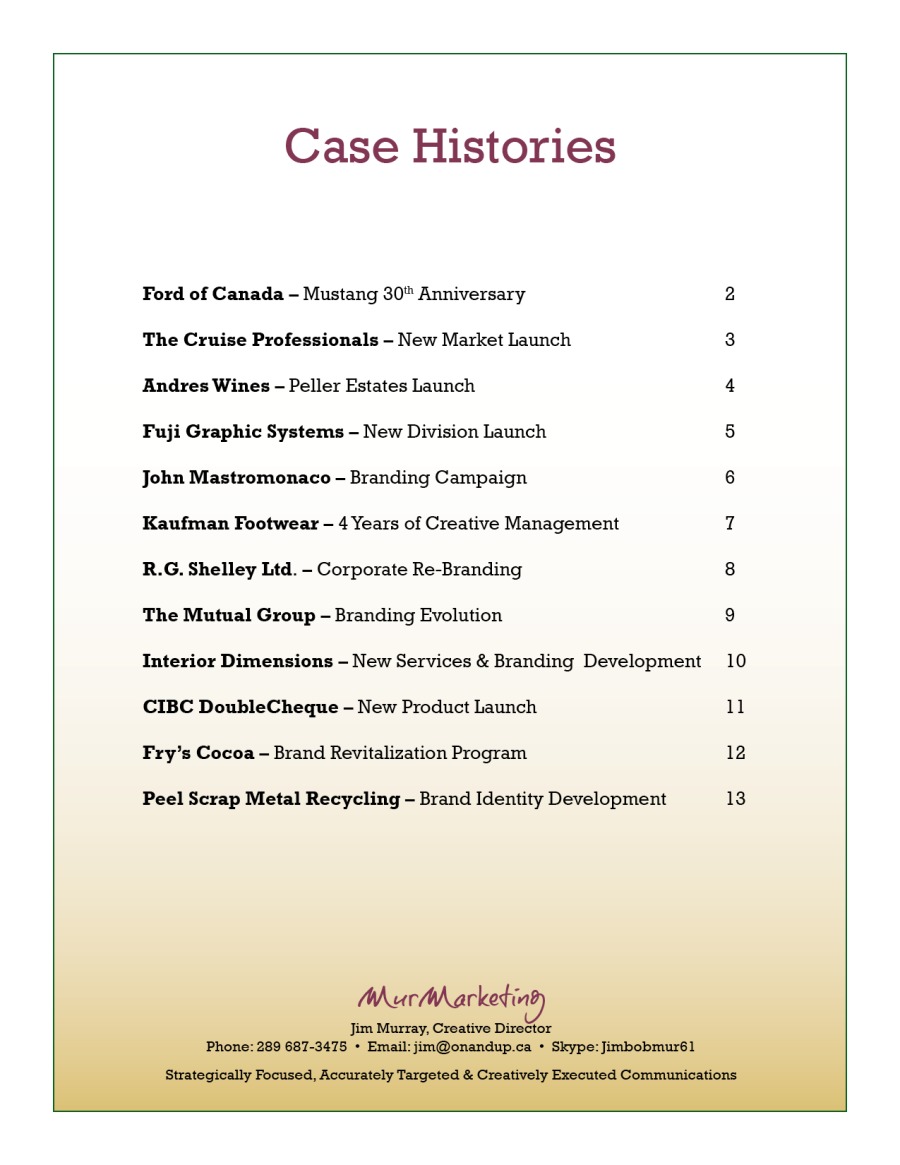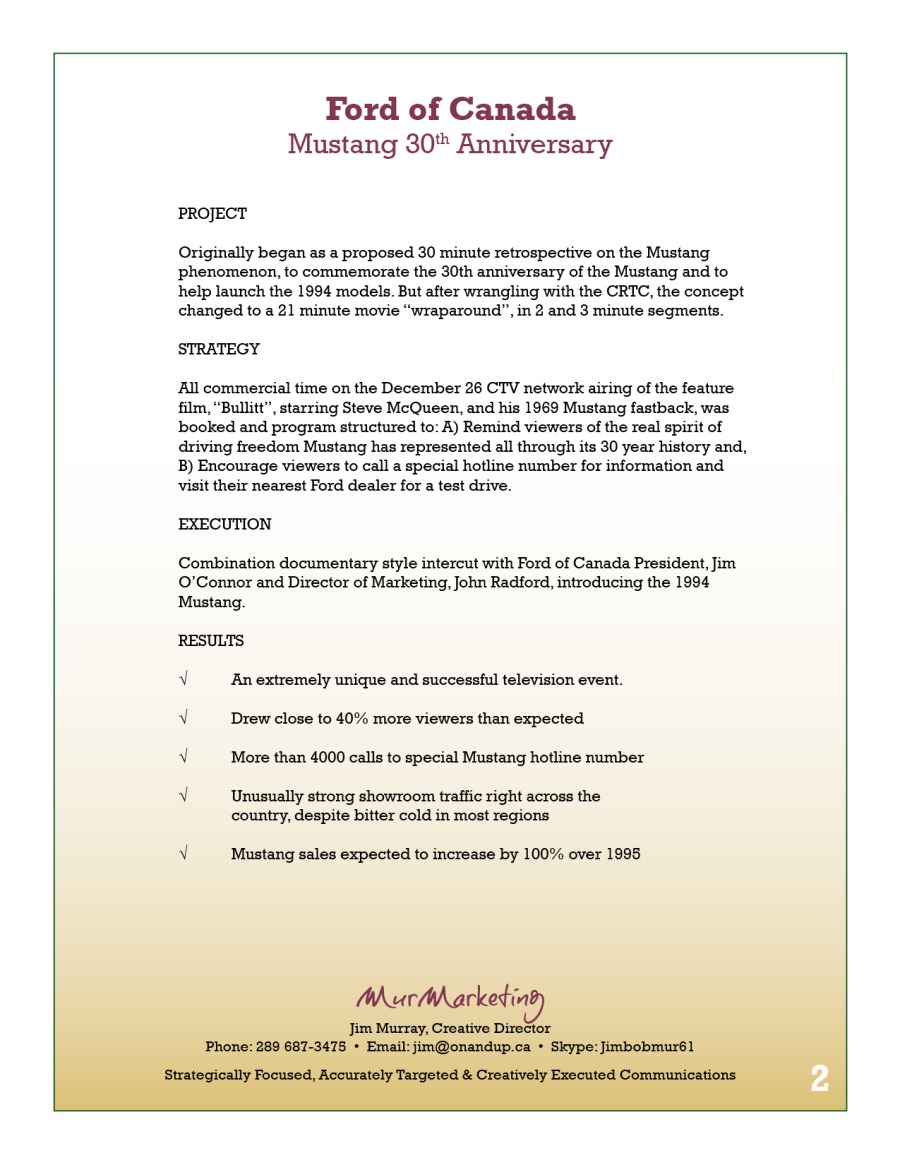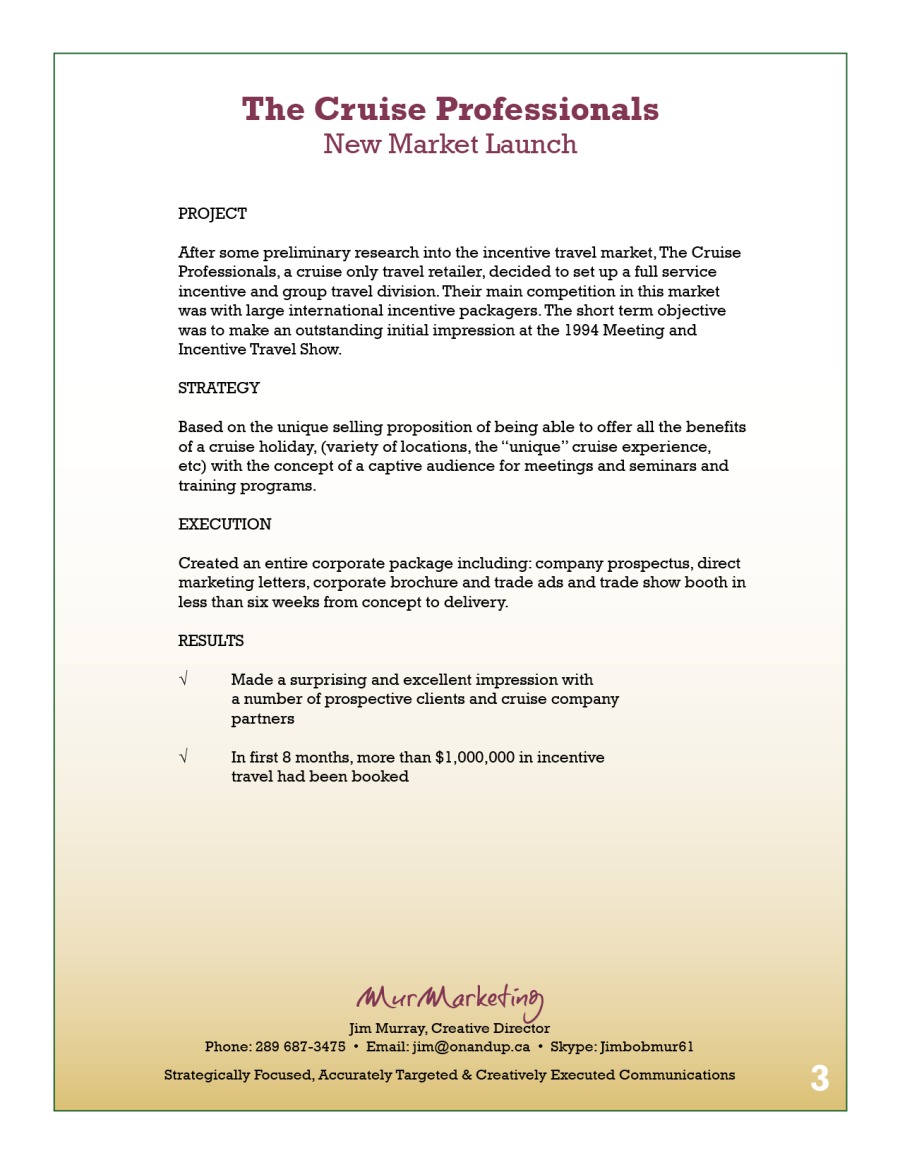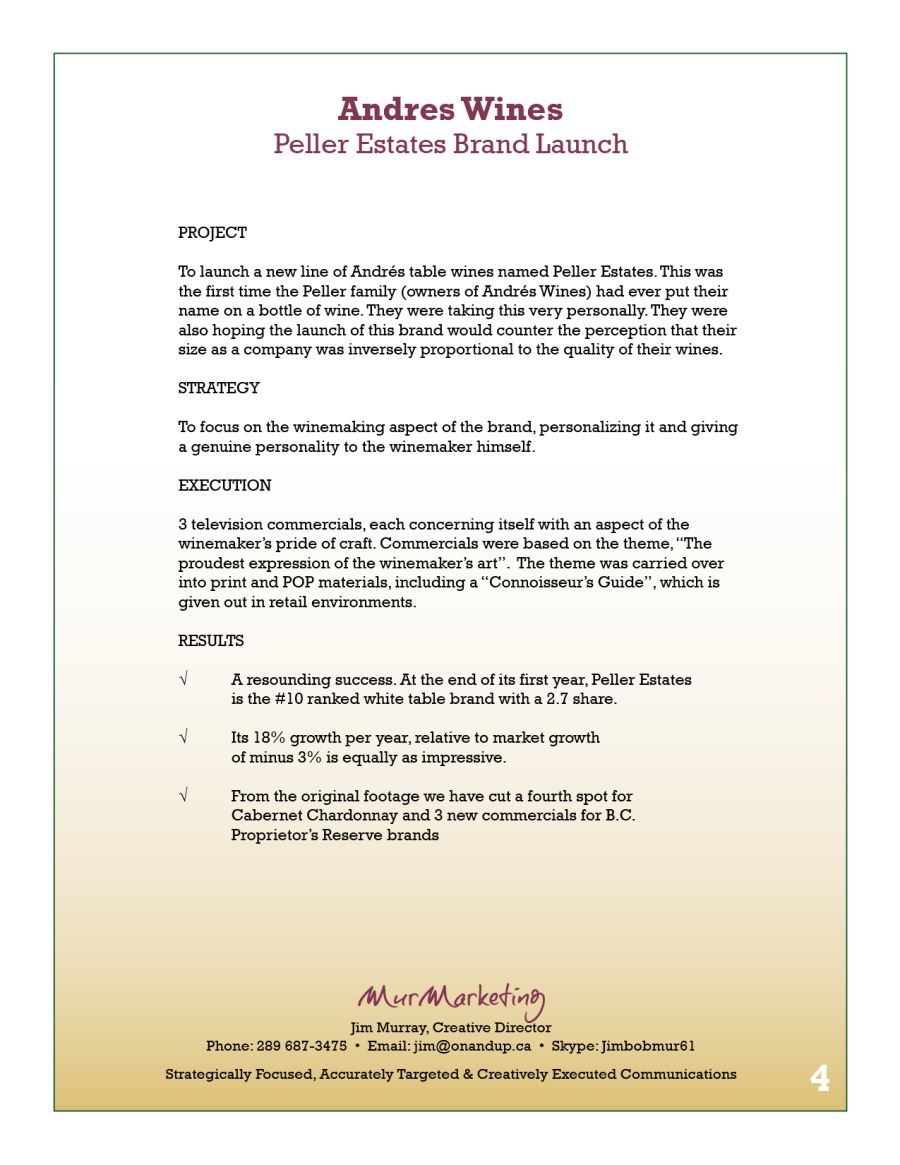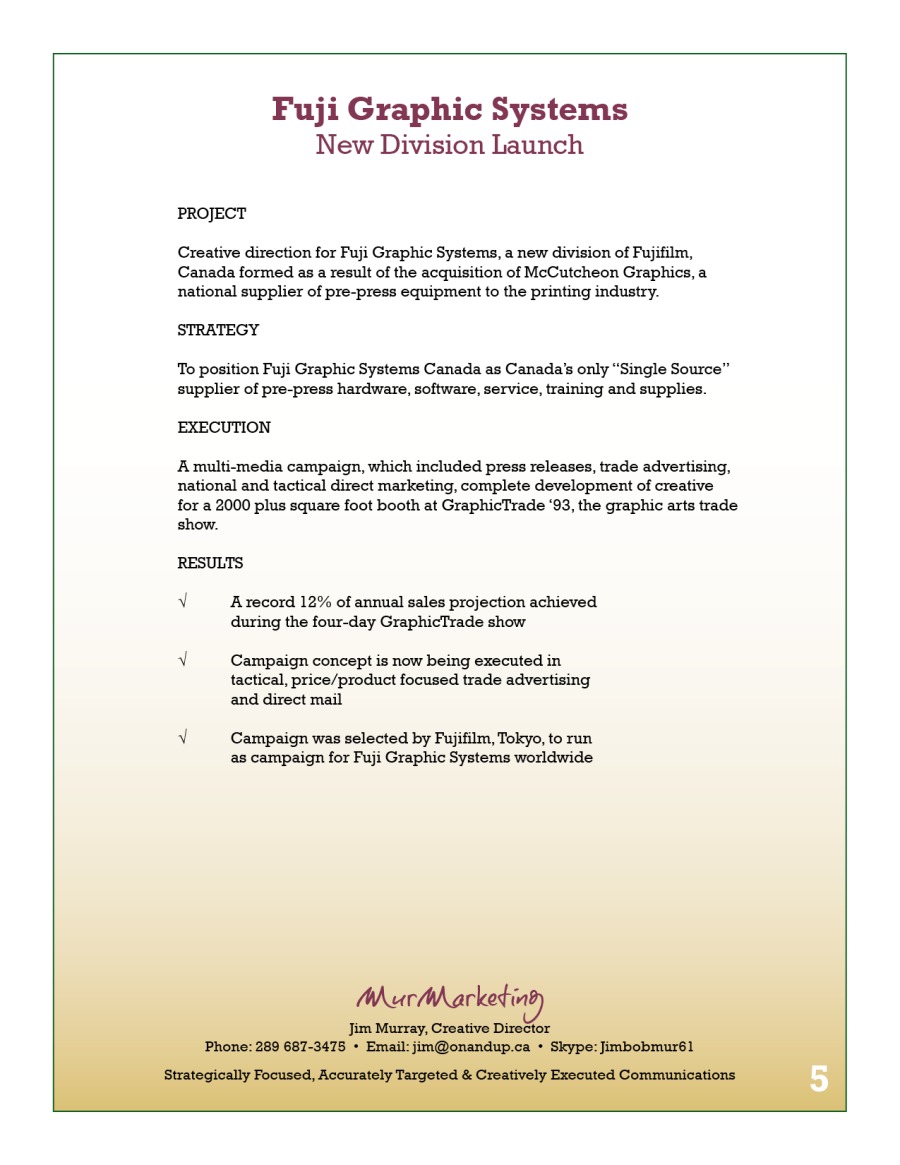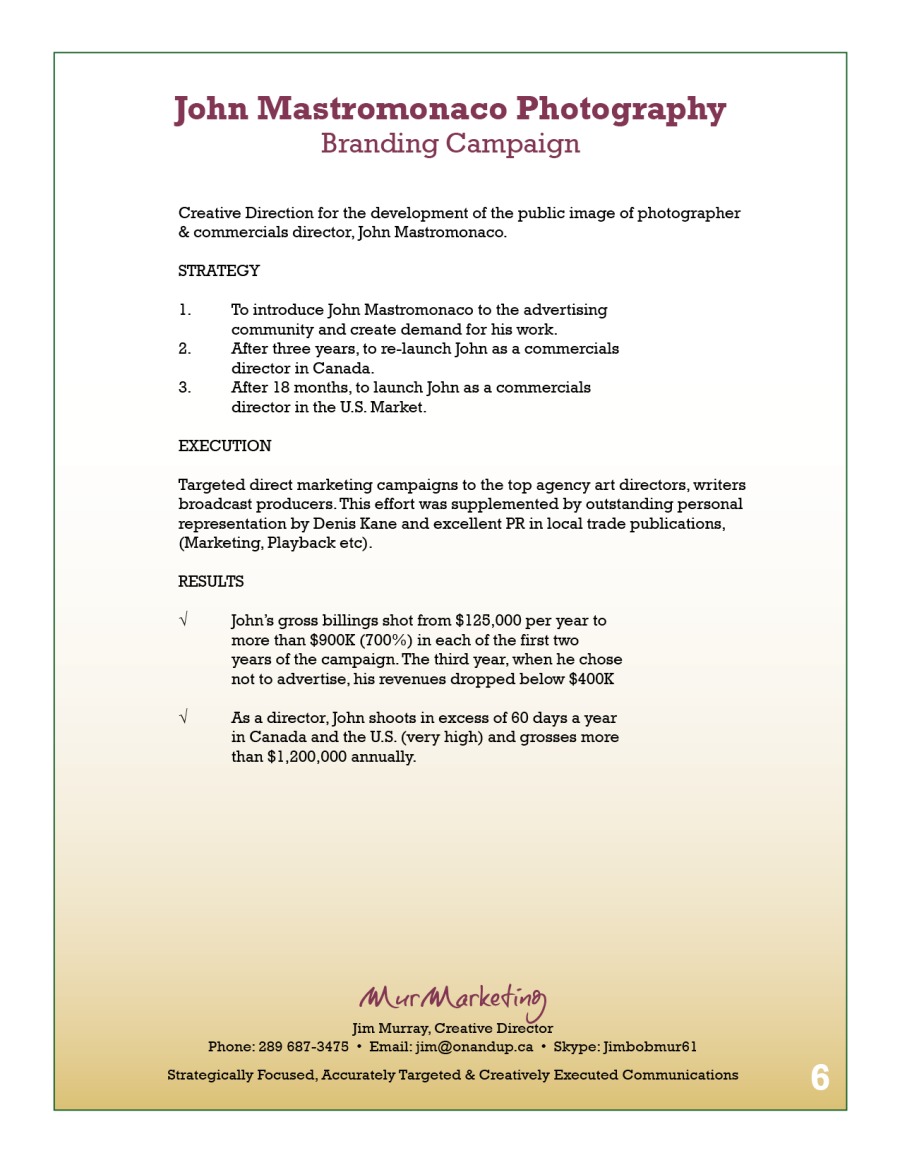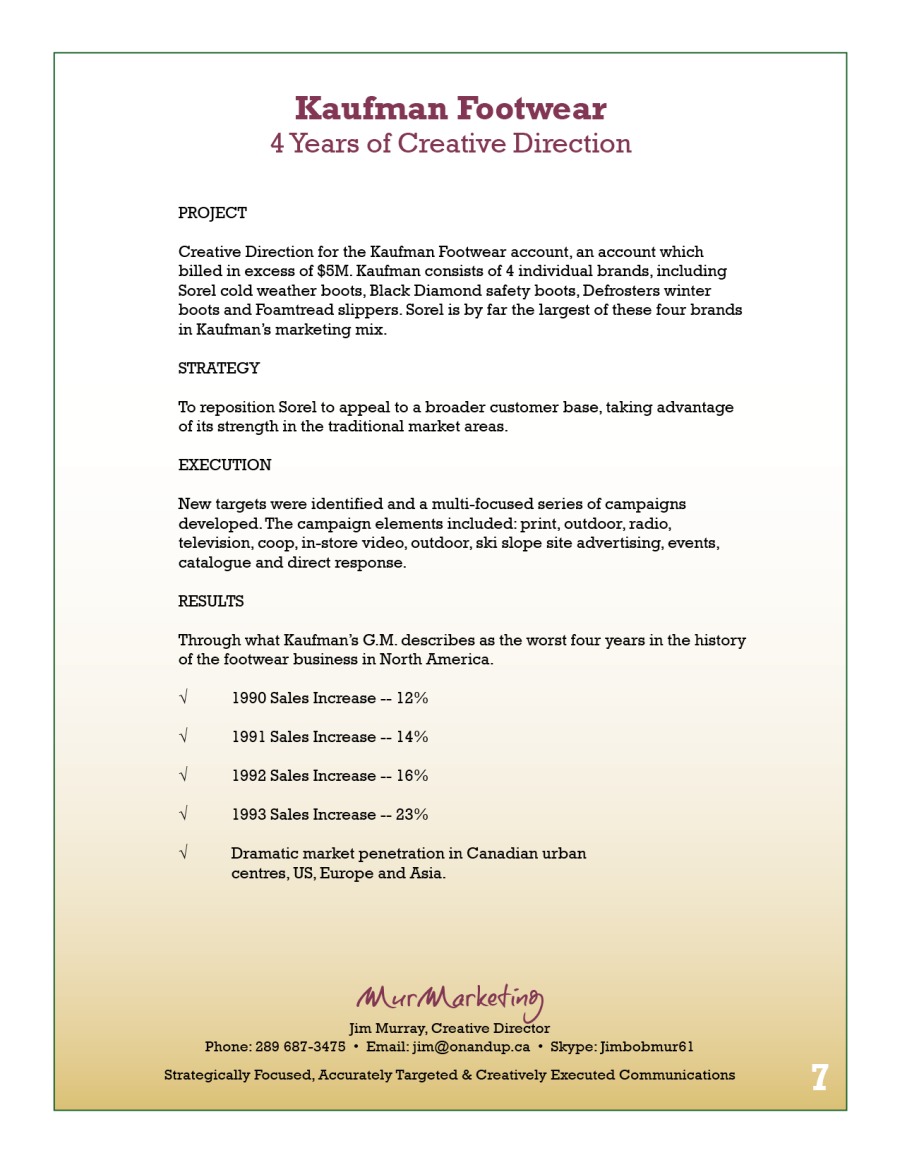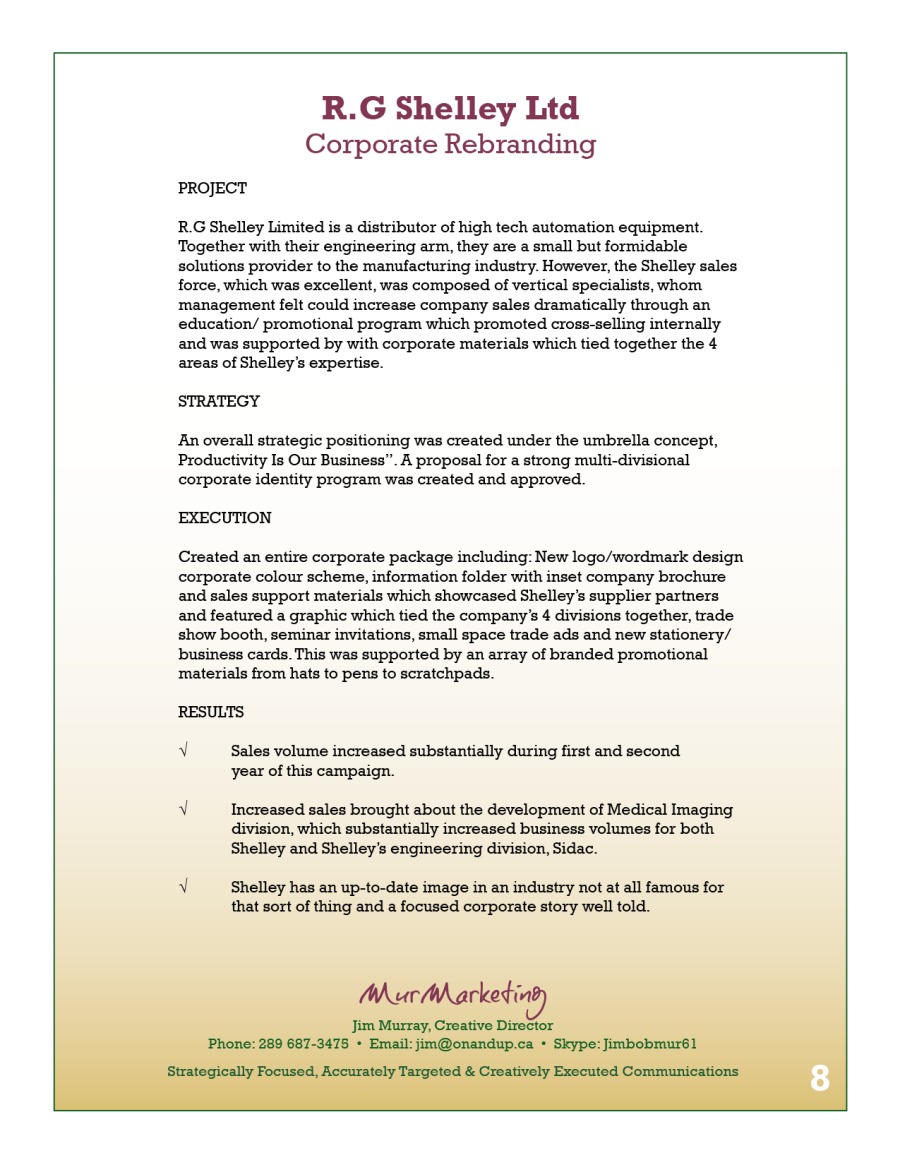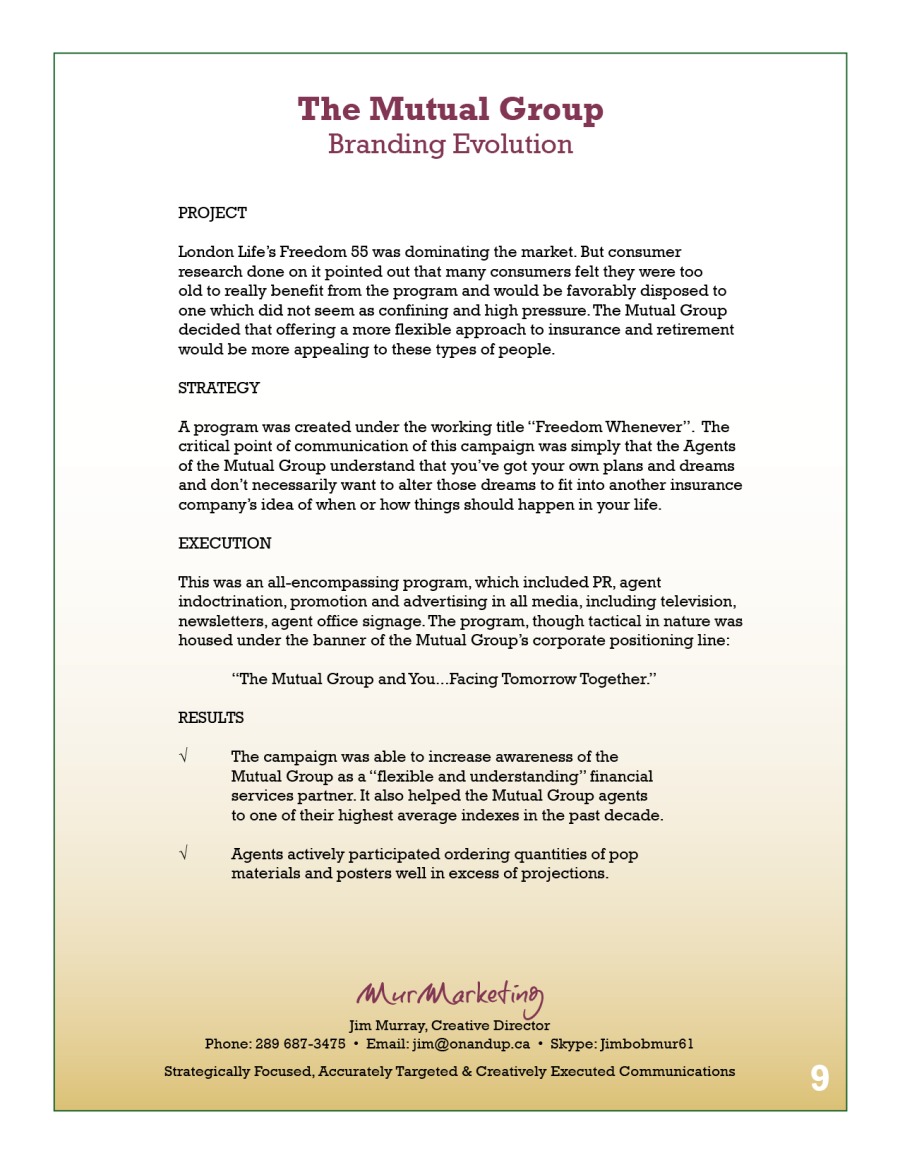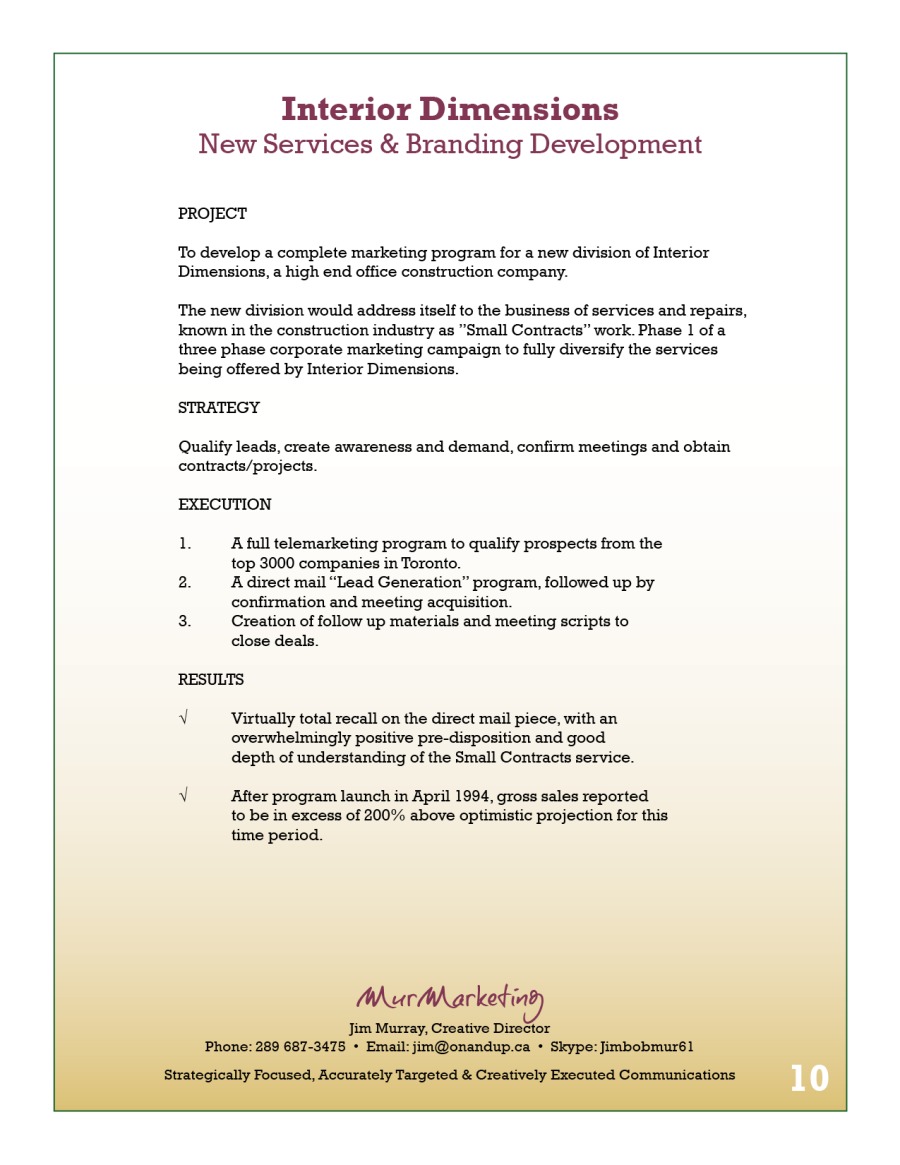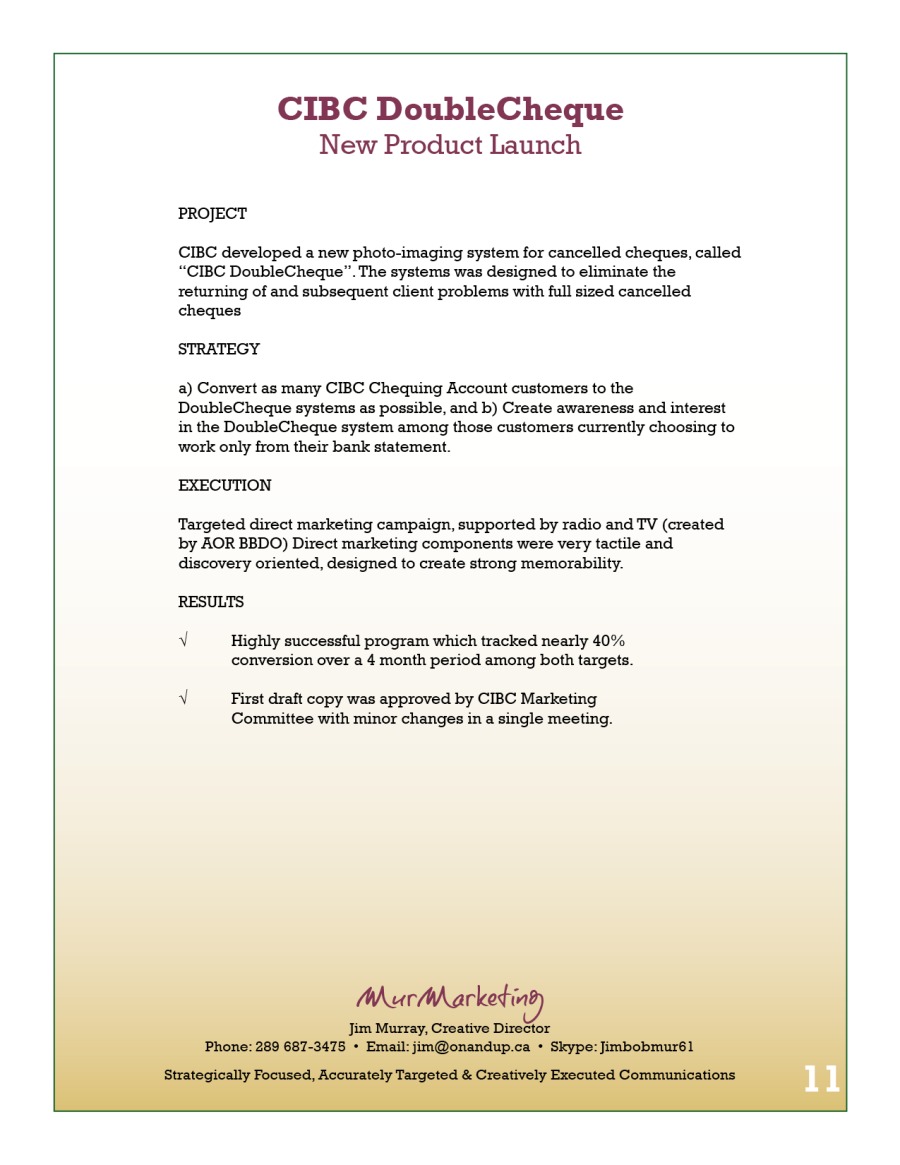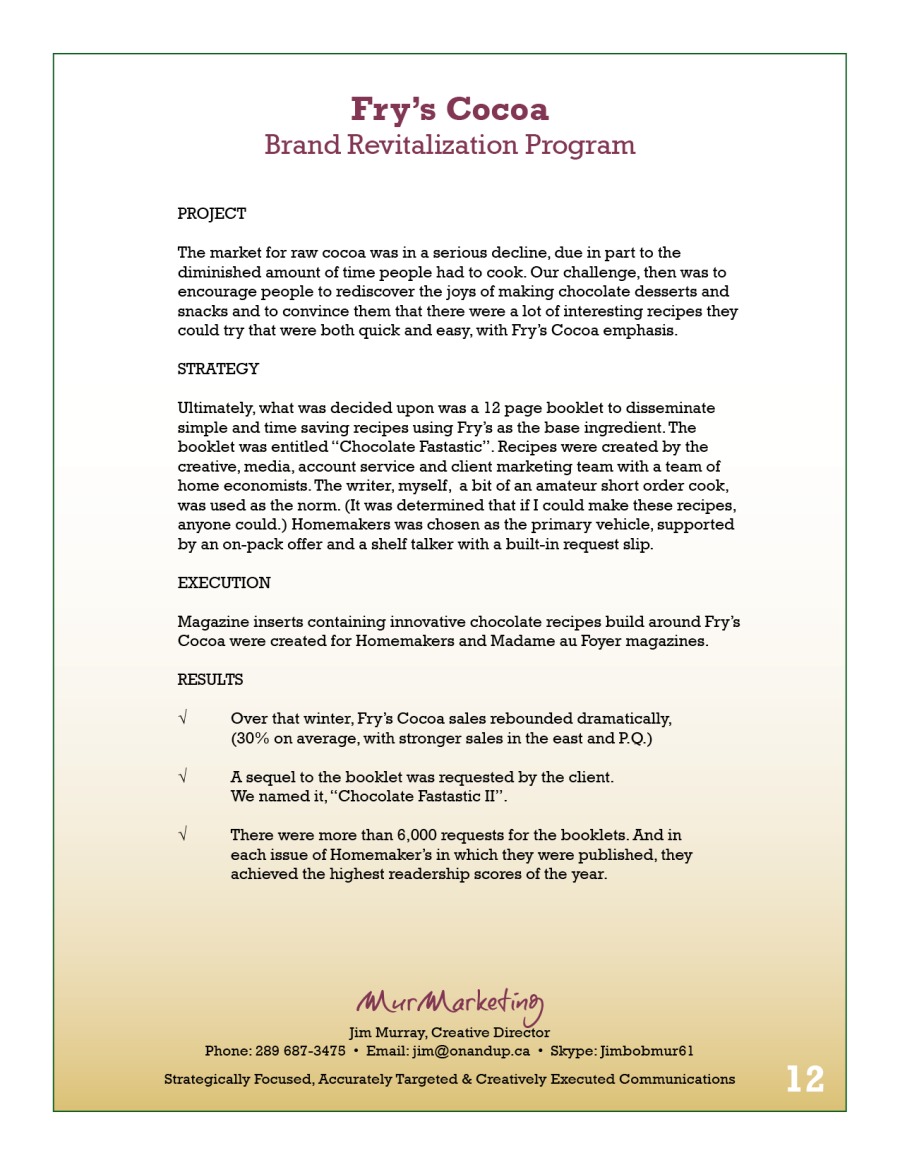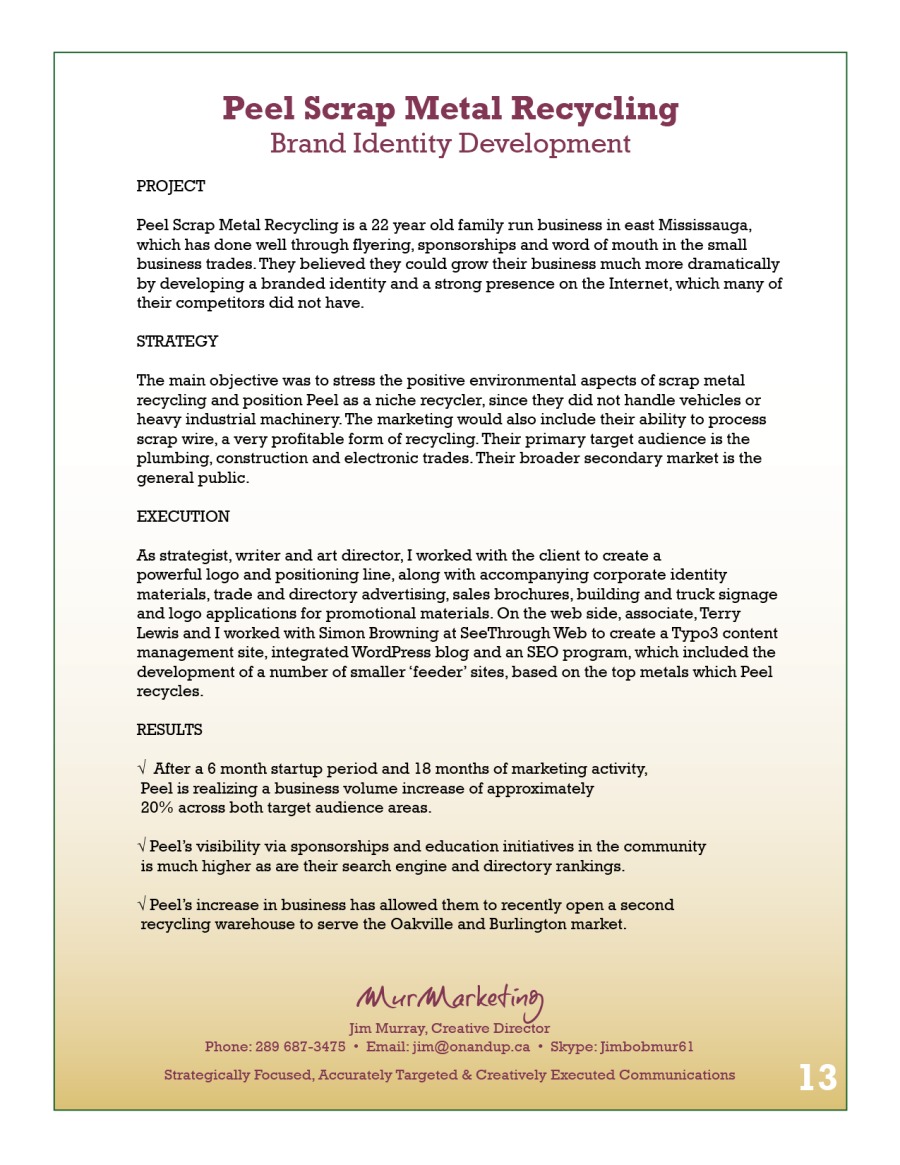 More Stuff About Me
I have recently relocated to the Niagara Peninsula area, which is actually where I was born and raised and am currently actively networking. My objective is to connect with a few small businesses and to help them build their businesses by adding greater effectiveness to their communication.

I have been married to the same amazing woman since the early 1970s. I have two great kids (one a novelist, the other a professional baker and bakery manager) and two grandsons. I was an avid cyclist, and have been since childhood. I am also a photographer and a mentor to several independent entrepreneurial businesses.
I left Toronto because I was interested moving back to the area where I grew up, which is a part of the country I have always loved and where my sisters and brother live. I had also grown weary of the life in the big city and needed a place where I could breathe more freely again.
Finally, I am fanatically dedicated to my work and my clients and take a great deal of professional pride in helping them succeed, and hope to keep working for as long as I can think straight.
Early in 2020 I underwent spinal surgery, which has left me temporarily without the use of my legs. I am currently in rehab to get them back. Fortunately nothing else was affected.
You have no groups that fit your search