4 years ago · 4 min. reading time · visibility ~100 ·
MUSIC HISTORY: Rent Parties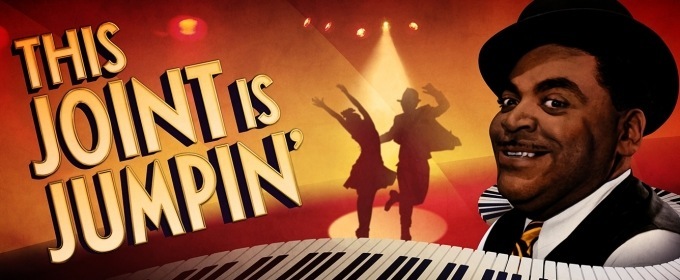 Although house-rent parties once flourished in the black neighbourhoods of Chicago, Detroit, Washington, and other cities, they have become most closely associated with Harlem. During the 1920s and 1930s, and even into the 1940s, such parties formed the backbone of Harlem nightlife, and became for many working people not only an enjoyable and affordable way to dance and socialize but also an economic necessity. For the reasonable admission price of between ten cents and a dollar, plus the cost of liquor and food, guests could dance, drink, flirt, and gamble, while the hosts collected enough money to pay the landlord for another month. The generally lower salaries for black workers created a situation in which many people were short of rent money. These parties were originally meant to bridge that gap.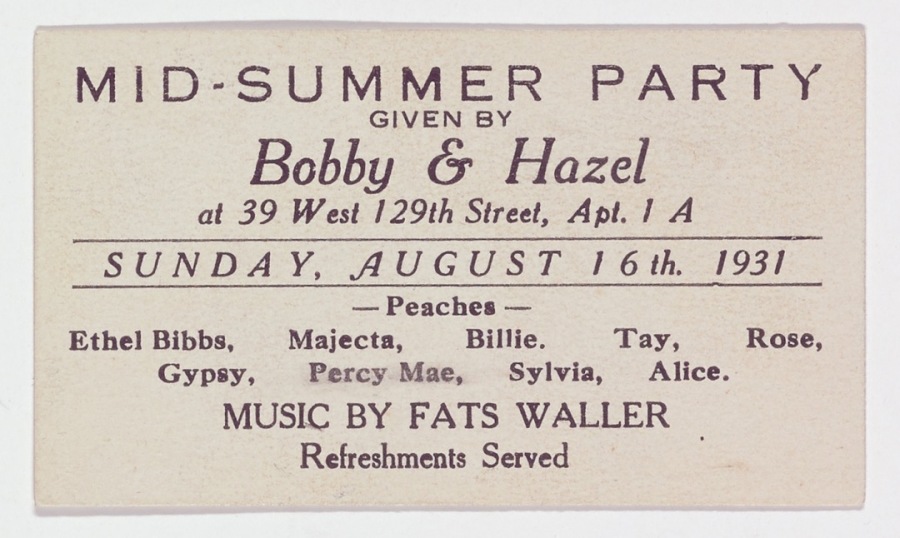 In order to attract a large number of paying guests, hosts advertised their parties using "rent party tickets." Often, they enlisted the help of the "Wayside Printer," a middle-aged white man who walked the streets of Harlem with his portable press. For a modest fee, he stamped the party information onto tickets about the size of a business card. Interestingly, these tickets always identified rent parties using such terms as "Social Party," "Social Whist Party," "Parlor Social," or "Matinee Party." Other, less elevated terms included "Too Terrible Party," "Boogie," and "Tea Cup Party." Tickets often incorporated popular slang phrases, lyrics from current songs, or bits of poetry. One ticket from 1927 implored: "Save your tears for a rainy day, / We are giving a party where you can play / With red-hot mammas and too bad She-bas / Who wear their dresses above their knees / And mess around with whom they please." Another: "You Don't Get Nothing for Being an Angel Child, So You Might As Well Get Real Busy and Real Wild." (Note: These examples are part of a collection of personal items held at Yale University's Beinecke Rare Book & Manuscript Library that belonged to Langston Hughes, a pioneer of the Harlem Renaissance.)
This video shows what a typical rent party looked like, taken from a Black Soundie recording. (See my post about Soundies here: MUSIC HISTORY: Soundies - Black Music from the 1940s )
To prepare for a rent party, hosts would clear all furniture (except for the piano) from the front rooms of the apartment, take up the rugs, replace regular light bulbs with more sensuous coloured ones, and sometimes rent folding chairs from a local undertaker. Some hosts would even hire "home defense officers" (HDOs), to bounce unwelcome guests and break up any fights.
Bootleg liquor, usually homemade corn whiskey (called "King Kong") or bathtub gin, was sold by the pint or in quarter-pint portions called "shorties." For an additional price, guests could purchase southern-style meals that usually included some combination of hoppin' John, fried chicken, fried fish, chitterlings, mulatto rice (rice and tomatoes), gumbo, chili, pigs feet, collard greens, potato salad, and sweet potato pone.
The rent party played a major role in the development of jazz and blues music. Piano players supplied the entertainment. "James P. Johnson, Willie 'The Lion' Smith and Fats Waller became great favourites," Duke Ellington recalled. "For ten bucks a shot, they somehow made appearances at three or four different rent parties on a good Saturday night," which did not end until sometime on Sunday.
Louis Prima (December 7, 1910 – August 24, 1978) was an Italian-American singer, actor, songwriter, bandleader, and trumpeter. While rooted in New Orleans jazz, swing music, and jump blues, Prima touched on various genres throughout his career: he formed a seven-piece New Orleans-style jazz band in the late 1920s, fronted a swing combo in the 1930s and a big band group in the 1940s, helped to popularize jump blues in the late 1940s and early to mid 1950s, and performed as a Vegas lounge act in the late 1950s and 1960s.
Here's a recording of Louis Prima & his New Orleans Gang with "House Rent Party Day".
Memphis Slim (September 3, 1915 – February 24, 1988) was an American blues pianist, singer, and composer. He led a series of bands that, reflecting the popular appeal of jump blues, included saxophones, bass, drums, and piano. A song he first cut in 1947, "Every Day I Have the Blues", has become a blues standard, recorded by many other artists. He made over 500 recordings.
Here he is recorded with Willie Dixon trying to decide what to do about his landlady wanting the rent.
Bessie Smith (April 15, 1894 – September 26, 1937) was an American blues singer. Nicknamed the Empress of the Blues, she was the most popular female blues singer of the 1920s and 1930s. She is often regarded as one of the greatest singers of her era and was a major influence on other jazz singers, including Janis Joplin.
In this song, written by her, Bessie sings about a rent party. Notice that as well as a pigs foot and a bottle of beer, Hannah Brown later asks for a reefer and gin.
Thomas Wright "Fats" Waller (May 21, 1904 – December 15, 1943) was an American jazz pianist, organist, composer, singer, and comedic entertainer. His innovations in the Harlem stride style laid the groundwork for modern jazz piano. His best-known compositions, "Ain't Misbehavin'" and "Honeysuckle Rose", were inducted into the Grammy Hall of Fame in 1984 and 1999.
In this video, Fats is playing piano at a rent party.
Thanks for listening. Hope to see you again next time when we take a journey back in Music History.
(The information used in this post is from Wikipedia, slate.com/blogs/TheVault and history-is-made-at-night.blogspot.ca).)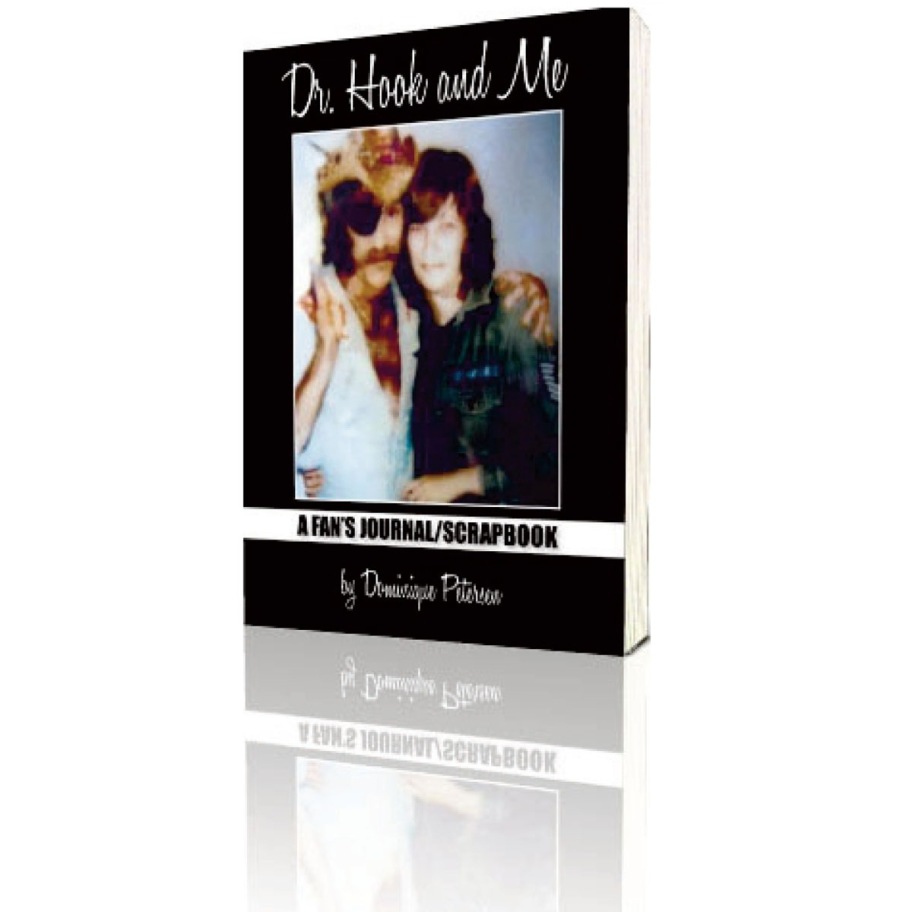 Dominique "Nik" Petersen is an aficionado of old music and the author of Dr. Hook and Me: A Fan's Journal/Scrapbook. Read about it and her other books at the website:
"""