4 years ago · 4 min. reading time · visibility ~100 ·
MUSICAL DECADES - 1940s - Hepcats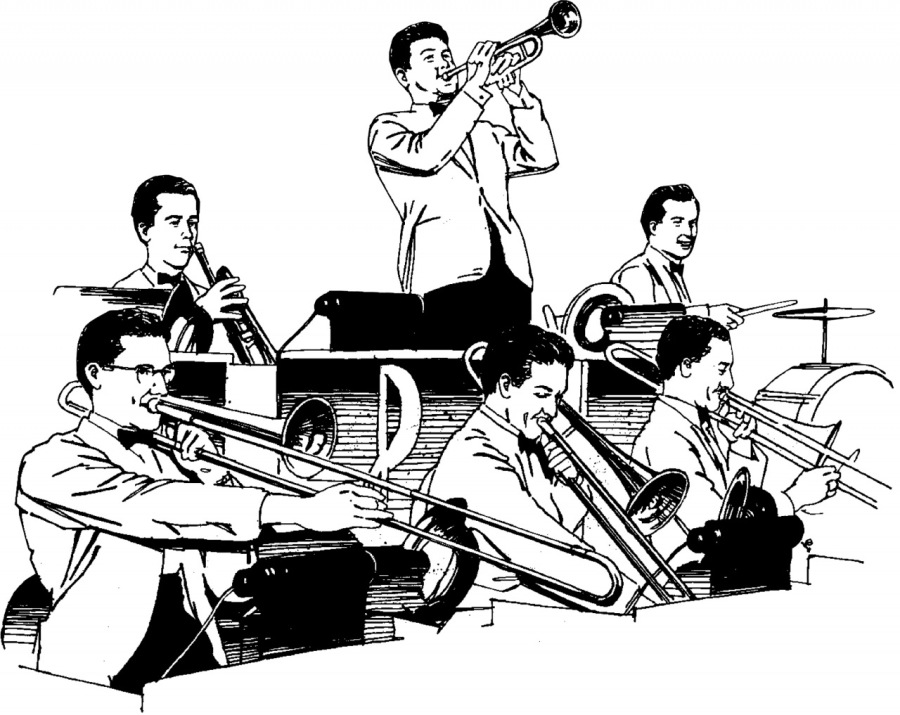 The words 'hep' and 'hip' both emerged in the US jazz scene during the 1930s, originally meaning 'in the know', used to describe those parts of the scene or real fans of jazz who knew about the music and its musicians. This week, let's take a look at these hepcats and their music.

The hipster adopted the lifestyle of the jazz musician, including some or all of the following: dress, slang, use of marijuana and other drugs, relaxed attitude, sarcastic humour, self-imposed poverty and relaxed sexual codes.
Jive talk, also known as Harlem jive, the argot of jazz, jazz jargon, vernacular of the jazz world, slang of jazz, and parlance of hip, was the distinctive slang that developed in Harlem, where jive or jazz was played, and was subsequently adopted more widely in US society, peaking in the 1940s. Some of the more colourful expressions were:
Alligator: A devotee of jazz or swing music. Perhaps alludes to sharp-dressing with alligator leather. "See you later, alligator."
Frail: Diminutive of "frail sister". Also used as a noun for any hepster woman.
G-man: Government man, especially one who arrests or harasses peaceful citizens.
Gate: Any man, usually used as a greeting. "Yo' gate, what's the word from the herd?".
Jeff: Opposite of hep; unhip, uncool or opposed to hipness.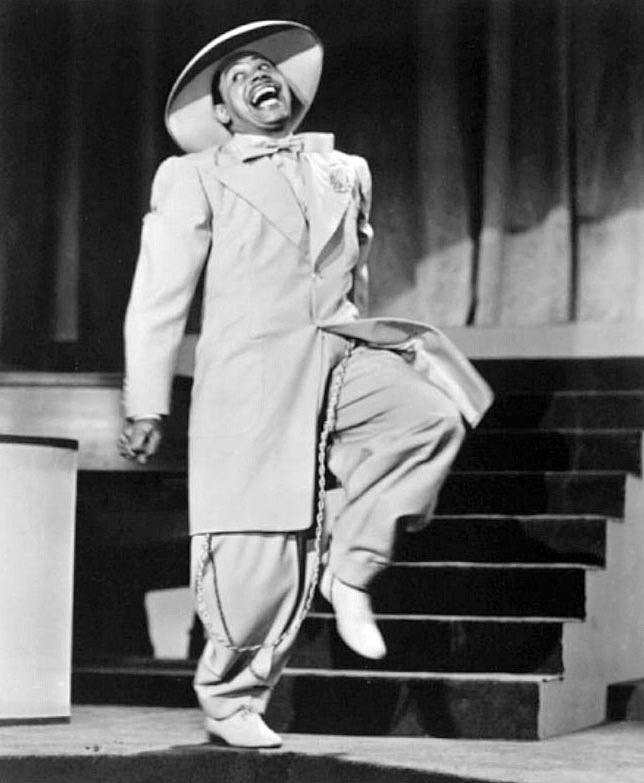 Jive talk: "Whaddya say, gate? Are you in the know, or are you a solid bringer-downer?"– Cab Calloway.
"Are you hep to the jive?"– Cab Calloway.
Reefer: The marijuana plant, aka hemp, pot, ganja, or cannabis. Refers to the leaf of the plant or a cigarette rolled from the plant (JIVE, STICK OF TEA).
Reefer man: Someone who uses reefer.
Zoot suit: Named in the rhyming way of jive talk: "a Zoot Suit with a reat pleat, with a drape shape". A suit with a generous cut but tight cuffs, it was popular with dancers of the swing era. (Photo: Cab Calloway in his zoot suit.)
Cabell "Cab" Calloway III (December 25, 1907 – November 18, 1994) was an American jazz singer and bandleader. He was strongly associated with the Cotton Club in Harlem, New York City, where he was a regular performer.
Cab was a master of energetic scat singing and led one of the United States' most popular Big Bands from the start of the 1930s to the late 1940s. He continued to perform until his death in 1994 at the age of 86.
In 1939 Cab Calloway published his "Mr. Hepster's Dictionary", which defines hepcat as "a guy who knows all the answers, understands jive". Similarly, hipsters were defined as "characters who like hot jazz."
Betty Hutton (February 26, 1921 – March 11, 2007) was an American stage, film, and television actress, comedian, dancer and singer.
Betty appeared with Eddie Bracken in the comedy Happy Go Lucky in 1943. The picture gave her the energetic production number "Murder, He Says", which was so popular it became a national catchphrase.
Here's Betty Hutton singing the song for the 1943 Armed Forces Radio Service show, "Command Performance". In the song, she tells us that she's having a hard time understanding her boyfriend's jive talk.
James "Jimmy" Dorsey (February 29, 1904 – June 12, 1957) was a prominent American jazz clarinetist, saxophonist, composer and Big Band leader. He was the older brother of Tommy Dorsey who also became a prominent musician, playing trombone and leading his own orchestra.
Jimmy Dorsey is considered one of the most important and influential alto saxophone players of the Big Band and Swing era, and also after that era. Jazz saxophonists Lester Young and Charlie Parker both acknowledge him as an important influence on their styles.
Jimmy had eleven number one hits with his orchestra in the 1930s and '40s. His biggest hit was "Amapola", which was number one for ten weeks in 1941 on the Billboard pop singles chart. And finally, there was a late hit in 1957, "So Rare", which went to the number two position, and was on the record charts for 26 weeks.
Here's Jimmy Dorsey and His Orchestra with Helen O'Connell. Helen describes "Lord and Lady Gate"—and his zoot suit.
Benjamin David "Benny" Goodman (May 30, 1909 – June 13, 1986) was an American jazz clarinetist and bandleader known as "The King of Swing".
In the mid-1930s, Benny led one of the most popular musical groups in the United States. His concert at Carnegie Hall in New York City on January 16, 1938 is described by critic Bruce Eder as "the single most important jazz or popular music concert in history: jazz's 'coming out' party to the world of 'respectable' music."
Benny Goodman's bands launched the careers of many major jazz artists. During an era of racial segregation, he led one of the first well-known integrated jazz groups.
Here's Benny's orchestra with Lynn Bari singing "Hey Bub".
Here's Cab Calloway again with "Are You Hep to the Jive?" in which he asks a series of questions that only a true hepcat can answer.
Harry "The Hipster" Gibson (June 27, 1915 – May 3, 1991) was a jazz pianist, singer, and songwriter. He played New York style stride piano and boogie-woogie while singing in a wild, unrestrained style.
His music career began in the late 1920s, when as the young Harry Raab, his birth name, he played stride piano in Dixieland jazz bands in Harlem. He continued to perform there throughout the 1930s, adding the barrelhouse boogie of the time to his repertoire, and was discovered by Fats Waller in 1939 and brought down to mid-town Manhattan, where he made a splash and changed his surname to Gibson.
In the 1960s, when Harry saw the huge success of The Beatles, he decided to switch to rock-and-roll. By the 1970s, he was playing hard rock, blues, bop, novelty songs and a few songs that mixed ragtime with rock-and-roll; and his hipster act became a hippie act.
Harry Gibson may have been the only pianist of the 1930s and 1940s to go on to play in full-scale rocking blues bands in the 1970s and 1980s. Unlike his 1940s contemporaries, most of whom continued to play the same music for decades, He gradually shifted gears between the 1940s and the 1970s, switching from jazz to rock. The only constant elements were his tendency to play hard-rocking boogie-woogie, and his tongue-in-cheek references to drug use.
Here's Harry singing about someone called "Handsome Harry The Hipster", complete with jive talk.
This ends Musical Decades for this week. Thanks for listening and I hope to see you here next time.
(The information used in this post is from Wikipedia.)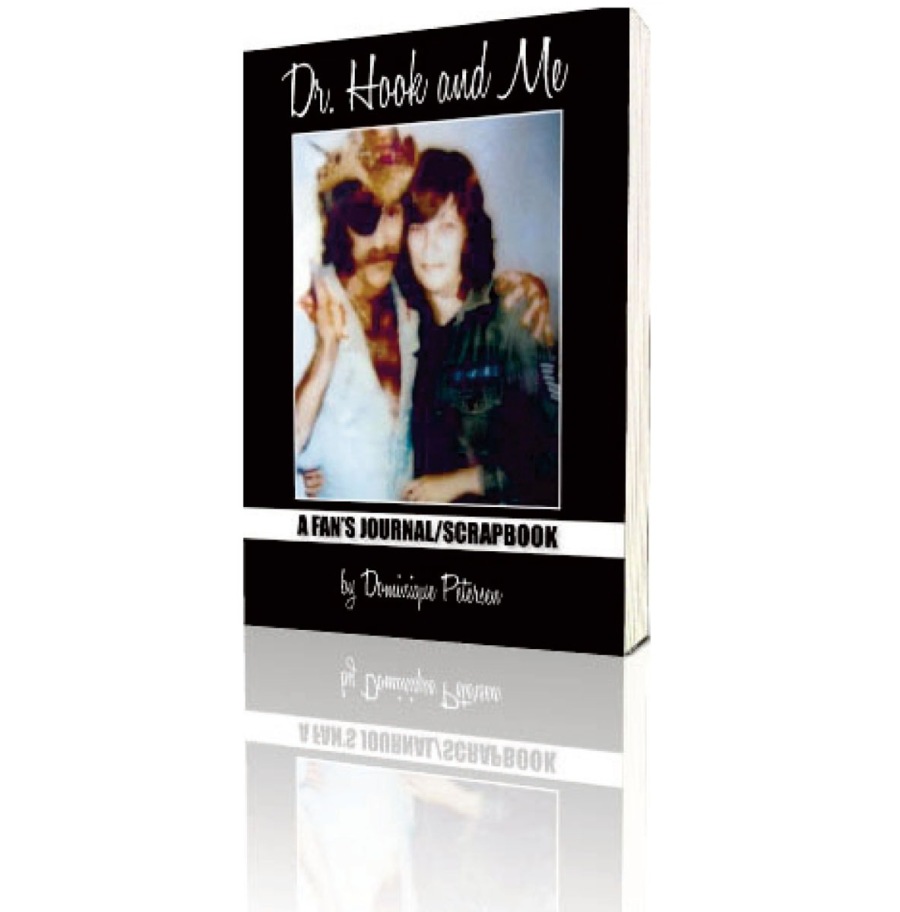 Dominique "Nik" Petersen is an aficionado of old music and the author of Dr. Hook and Me: A Fan's Journal/Scrapbook. Read about it and her other books at the website: 

"""