4 years ago · 3 min. reading time · visibility ~10 ·
MUSICAL DECADES - 1960s - Surf Music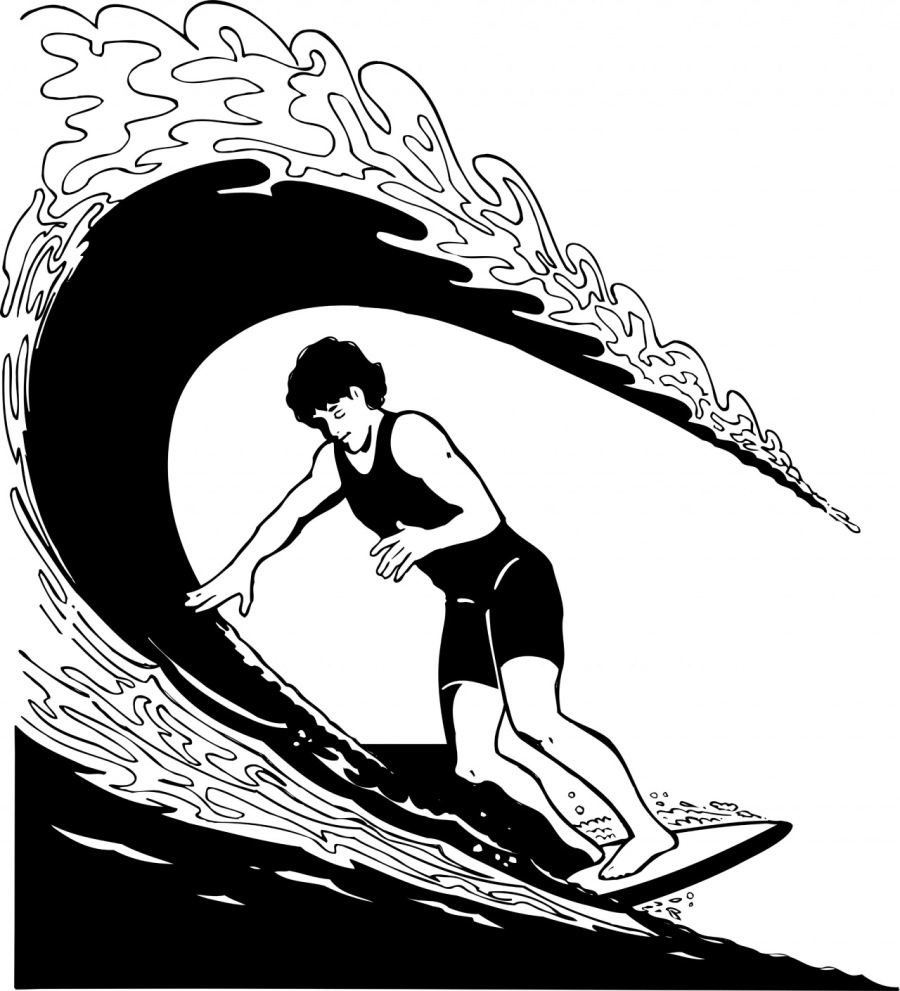 Surf Music is a subgenre of rock music associated with surf culture, particularly as found in Orange County and other areas of Southern California. It was especially popular from 1962 to 1964. The genre first achieved national exposure when it was represented by vocal groups such as the Beach Boys, Jan and Dean, and Bruce & Terry. This music always reminds me of "Endless Summer" holidays.
The surf music craze, with the careers of almost all surf acts, was effectively ended by The British Invasion which began in 1964. (See my previous posts on The British Invasion, Part 1 and Part 2.) 
The Beach Boys are an American rock band formed in Hawthorne, California in 1961. The group's original lineup consisted of brothers Brian, Dennis, and Carl Wilson, their cousin Mike Love, and their friend Al Jardine. They emerged at the vanguard of the "California Sound", first performing original surf songs that gained international popularity for their distinct vocal harmonies and lyrics reflecting a southern California youth culture of surfing, cars, and romance. Rooted in jazz-based vocal groups, 1950s rock and roll, and doo-wop, Brian led the band in devising novel approaches to music production, arranging his compositions for studio orchestras, and experimenting with several genres ranging from pop ballads to psychedelic and baroque.
In late 1961, the Beach Boys had their first chart hit, "Surfin'", which peaked at number 75 on the Billboard Hot 100. In mid-1962, the group released their major-label debut, "Surfin' Safari". The song hit #14 and helped launch the surf rock craze into a national phenomenon.
Instrumental Surf,  distinguished by reverb-drenched electric guitars played to evoke the sound of crashing waves, was largely pioneered by Dick Dale and the Del-Tones.
Dick Dale (born Richard Anthony Monsour on May 4, 1937) is an American rock guitarist, known as "The King of the Surf Guitar." He pioneered the surf music style, drawing on Eastern musical scales and experimenting with reverberation. He worked closely with Fender to produce custom-made amplifiers, including the first-ever 100-watt guitar amplifier. He pushed the limits of electric amplification technology, helping to develop new equipment that was capable of producing distorted, "thick, clearly defined tones" at "previously undreamed-of volumes." The "breakneck speed of his single-note staccato picking technique" and showmanship with the guitar is considered a precursor to heavy metal music, influencing guitarists such as Jimi Hendrix and Eddie Van Halen. Dale was a surfer and wanted his music to reflect the sounds he heard in his mind while surfing. He was among the first guitarists to use reverb—which gave the guitar a "wet" sound that has become a staple of surf music.
"Let's Go Trippin'" is often regarded as the first surf rock song. It was followed by more locally released songs, including "Jungle Fever" and "Surf Beat" on his own Deltone label. His first full-length album was Surfers' Choice in 1962. The album was picked up by Capitol Records and distributed nationally, and Dale soon began appearing on The Ed Sullivan Show, and in films where he played his signature single Misirlou.
Jan and Dean were an American rock duo consisting of William Jan Berry (April 3, 1941 – March 26, 2004) and Dean Ormsby Torrence (born March 10, 1940). In the early 1960s, they were pioneers of the California Sound and vocal surf music styles popularized by the Beach Boys. Among their most successful songs was "Surf City", which topped US record charts in 1963, the first surf song to do so.
The Ventures are an American instrumental rock band formed in 1958 in Tacoma, Washington. Founded by Don Wilson and Bob Bogle, the group in its various incarnations has had an enduring impact on the development of music worldwide. With over 100 million records sold, the group is the best-selling instrumental band of all time. In 2008, the Ventures were inducted into the Rock and Roll Hall of Fame.
"Walk, Don't Run" was the group's first single. It sold over one million copies, and was awarded a gold disc.
Bruce & Terry were Bruce Johnston and Terry Melcher. The pair were instrumental in the development of surf rock, recording under a variety of names, most notably with the band the Rip Chords.
The Chantays were formed in 1961 when five high-school friends decided to start their own band. In December 1962, the group recorded and released "Pipeline", which eventually peaked at #4 on the Billboard Hot 100 in May 1963. The track also peaked in the UK Singles Chart in 1963 at #16. The Chantays were the only rock and roll band to perform on The Lawrence Welk Show.
Although they had myriad surf tunes, "Pipeline" was the Chantays' only hit single, and is considered one of the landmarks of the surf genre. The track's distinctive sound was largely due to the mix being "upside down"; the bass guitar, electric piano and rhythm guitar were at the forefront, while the lead guitar and drums were buried.
This ends Musical Decades for this week. Thanks for listening and I hope to see you here next time.
(The information used in this post is from Wikipedia.)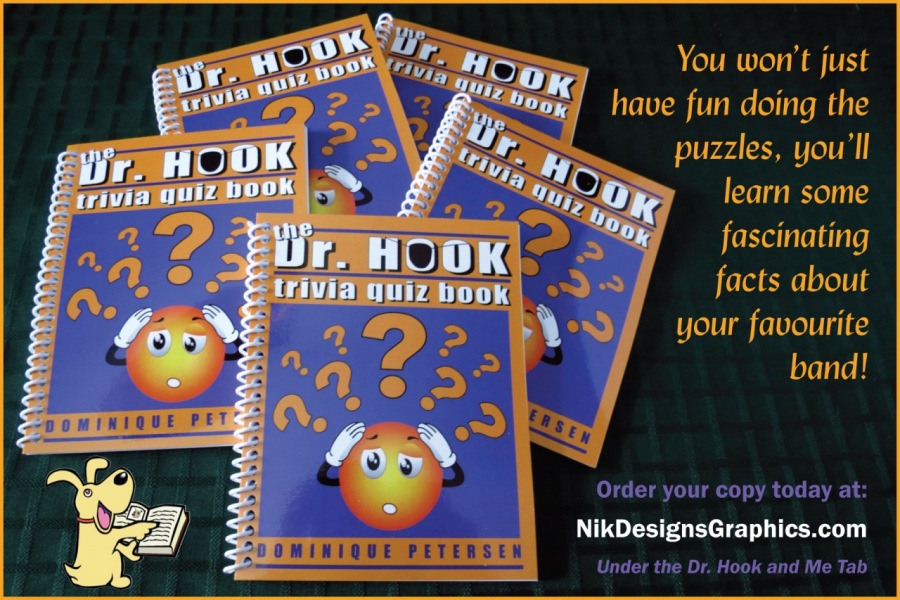 Dominique "Nik" Petersen is an aficionado of "oldies" music and the author of The Dr. Hook Trivia Quiz Book. Read about it and her other books at the website: 

""