5 years ago · 1 min. reading time · visibility ~10 ·
Musings on the Number 6 and a Call for Thoughts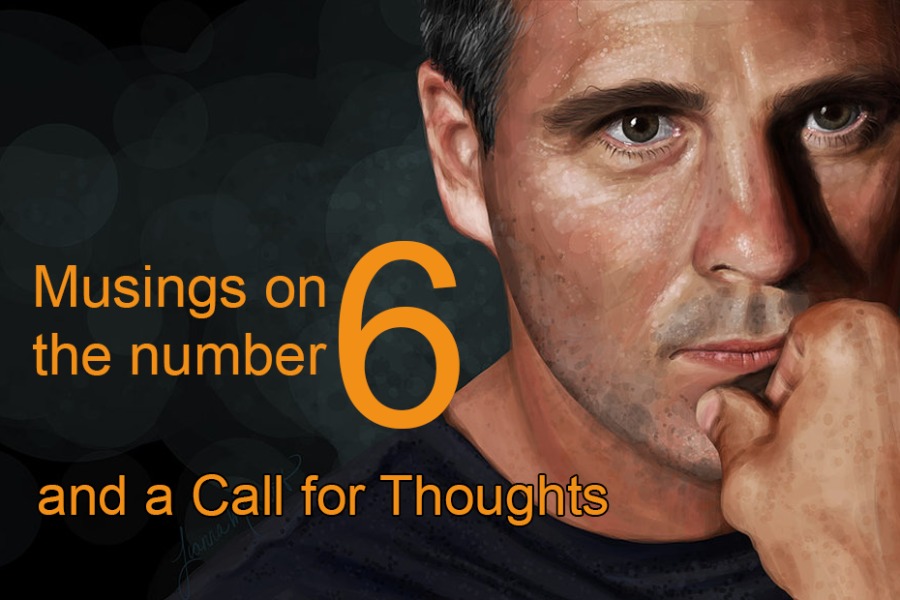 Now that myTweetPack.com is up and running, I'm taking a little breather. Soon, I will start on the tweet chat promotion and moderation module. 
But, not just yet.
It struck me that today is January 6th. myTweetPack.com went live at 06:00 EST. The original germ of an idea started on June 6th, 2016.
June is the 6th month.
I was laid up for a month with a dislocated shoulder, so development took 6 months. Okay, there was a year's worth of work in those 6 months, but still.
I'm not a big believer in numerology or that type of stuff but this struck me as weird. Frankly, it's creeping me out.
Even our default tweet interval is 360 minutes. . . 6 hours.
What's with that? Do I have a subconscious affinity for the number 6? Is this just weird coincidence? Who knows?
Who cares?
Let's move on
Before I start on the Tweet Chat module I would like to get your wish lists. 
What issues have you seen? 
What would you like to do easily? 
What challenges have you faced?
Have tweet chats worked for you? If so, what worked best? If not, why not do you think?
The Tweet Chat module will be for promoting and managing tweet chats, not for viewing them.
Your thoughts would be appreciated
Thanks,
Paul

""