My poem "Ode to Halloween" published on Spillwords Press Oct. 22, 2021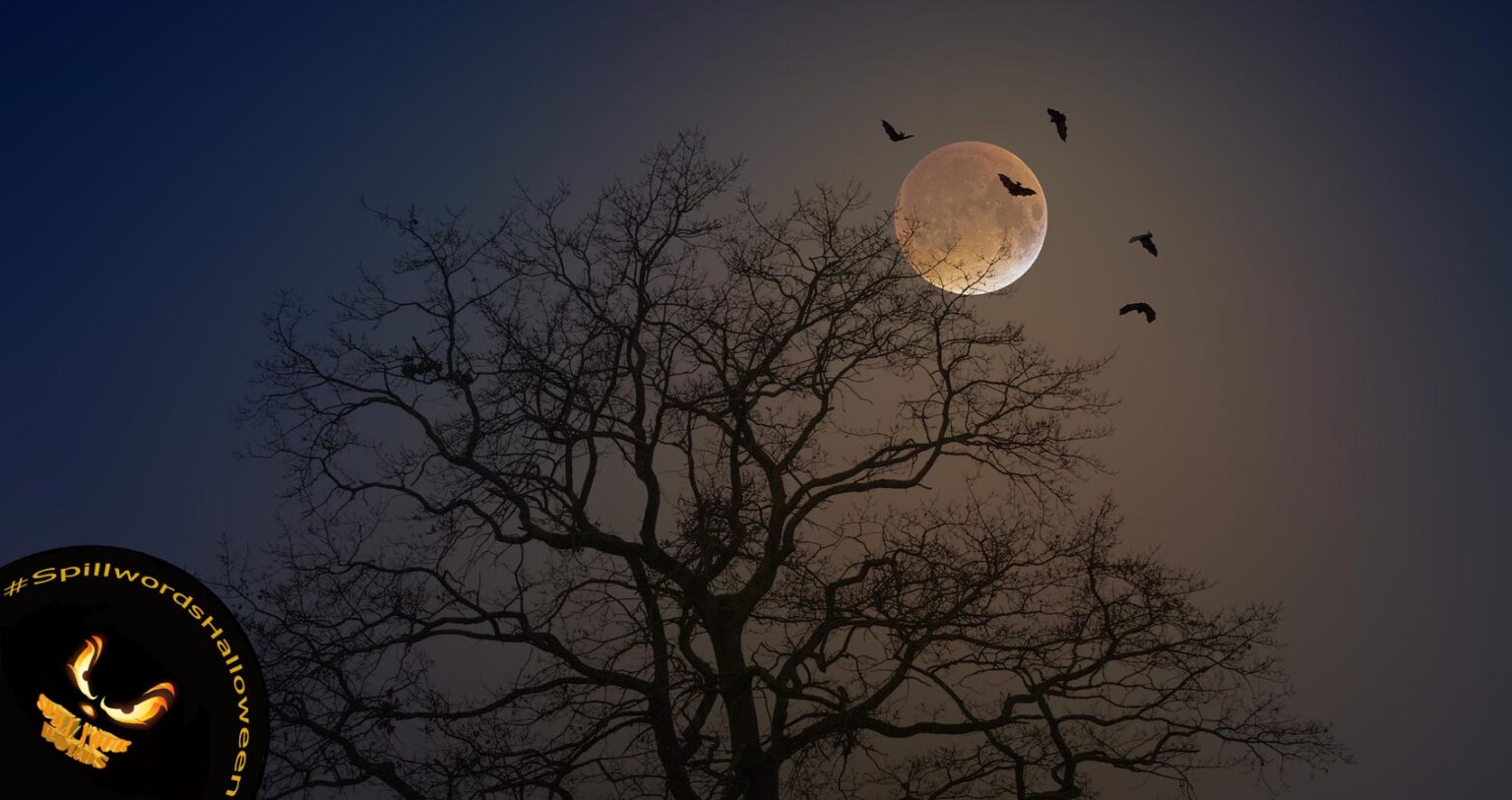 Once upon a spooky Halloween
nightmares consume sweet lullabies
frightful silhouettes assault
an unsuspecting moon
whilst din breaks silence
witches cast spells
as darkness
fills the
night
ghosts
goblins
fools and ghouls
bats and black cats
the darkness their friend
stars drip from inky skies
moonbeams demised in the mist
omens and karma join the scene
Once upon a spooky Halloween
The poetry form is Nonet. My poem is a double Nonet.
A nonet has nine lines. The first line has nine syllables, the second line eight syllables, the third line seven syllables, etc... until line nine finishes with one syllable. It can be on any subject and rhyming is optional.
line 1 - 9 syllables
line 2 - 8 syllables
line 3 - 7 syllables
line 4 - 6 syllables
line 5 - 5 syllables
line 6 - 4 syllables
line 7 - 3 syllables
line 8 - 2 syllables
line 9 - 1 syllables
Franci Eugenia Hoffman (Eugi)
Franci enjoyed a dedicated career in the insurance industry for over 20 years being rewarded both professionally and personally. Now it's time for Franci to follow her dreams by doing things she enjoys…spending time with family, learning, sharing, traveling, and writing poetry. Franci's writing and creative endeavors can be found at her blog, Eugi's Causerie. Franci has authored eBooks Fanciful Delights and Mama, me and Mother Nature, and also has writings at Spillwords, PoetrySoup, beBee.com, and various anthologies.
Articles from Franci 🐝Eugenia Hoffman
View blog
You may be interested in these jobs
Found in: Jooble CA - 6 days ago

---

Southbridge Care Homes

Hensall, ON, Canada

Full time

Southbridge Care Homes is looking for a qualified Cook to become part of a dynamic Food and Nutrition Department team, that ensures our Residents are provided with nutritious and delicious meals, that are prepared and served with love. If you are ready to be part of a great team ...

Found in: Talent CA± - 6 days ago

---

Falls Market

Okanagan Falls, Canada

Education: · Secondary (high) school graduation certificate Experience: Will train Tasks Establish work schedules and procedures Co-ordinate activities with other work units or departments Prepare and submit reports Resolve work related problems Train workers in duties and polici ...

Found in: Jooble CA - 6 hours ago

---

CBR Laser inc.

Saint-Valère, QC, Canada

CBR Laser est une entreprise très concilliante, accommodante et facilitant l'integration a toute niveau, priorise les candidats autonomes et débroullards qui ont le goût de s'impliquer d'apprendre d'évoluer et de s'adapter aux besoins de l'entreprise, possibilité de formation sur ...