3 years ago · 3 min. reading time · visibility ~10 ·
My Sort-Of Vacation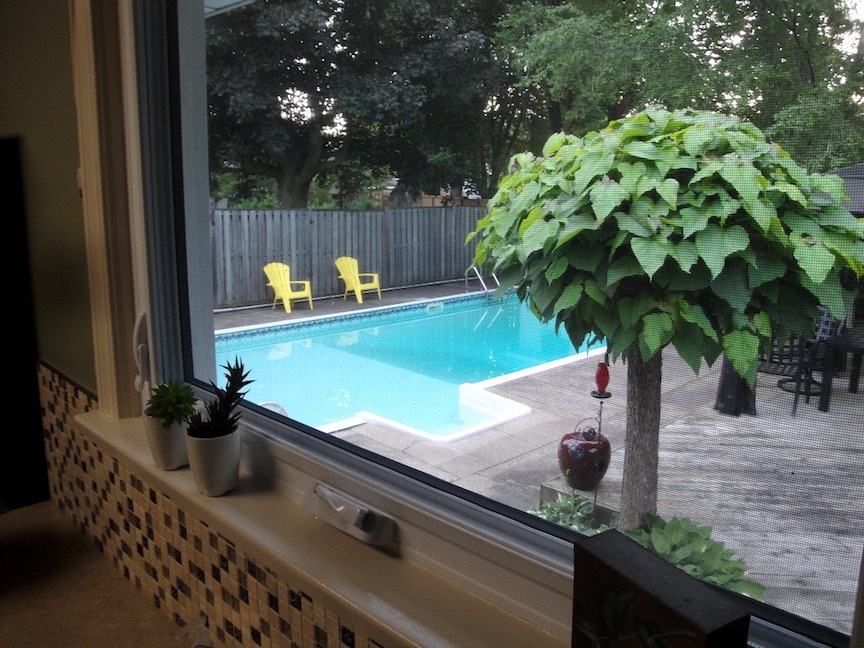 When you run a one man business, one of the things that is hardest to come by is vacation time.
Usually these vacations come in the form of long weekends, or an odd day in the middle of a week when you are in the eye of whatever cyclone you are working on.
But every so often you get the better part of a whole week to actually declare a holiday for yourself.
Also, in order to make this happen, the people you work with have to be otherwise engaged and or on holiday themselves, which further relieves the pressure on you. That's sort of the icing on the cake.
So apart from a meeting on Monday that's more or less what happened this past week – an unscheduled and really quite welcome sort-of vacation.
Now I use the term 'sort-of' because you really can't get completely away unless you put your devices in a drawer, get in your car and go somewhere without them.
Then you're talking full tilt holiday time and the world can go piss up a rope.
For me, these true vacations were fine when we had kids and quality time with them was important. It was also fine because you had a full time job that you really needed a break from.
I have neither of those encumbrances. And as a result of moving to the lovely city of St Catharines, I also have the ideal stay-cation residence, complete with pool, short walk to the lake and easy access to just about everything one would need to have a superb vacation, or even just a great long weekend.
What I Did On My Sort-Of Vacation
Believe it or not, I did some work. I drafted a strategy for one of my clients, gave it to my partner and let her have her way with it. I sent off a couple of web page layouts to Simon, my web guy, in Toronto (who was on vacation himself), put together a presentation for my lovely and talented partner and wrote a blog post.
Once that was all out of the way, I went swimming. Then I took a ride down the stores by the highway and came back and wrote some social media stuff and had another swim.
It went on like this pretty much all week with a couple of breaks to go to Grimsby to buy a shelf for the dining room and to Fort Erie to buy a glider for the deck, thus completing our house accessorization. While we were in Fort Erie, we also went over to my sister's to hang out for a bit and talk about the redecorating she's doing.
My Vacations Are Mostly A State of Mind
Now you could argue that this wasn't all that different from what I do every other week of the year. And you might very well have a point.
The difference is that I did it with a vacation attitude.
What that means is that whenever I started to do something, I did not concern myself with the idea of completing it and then quickly moving onto the next thing.
For example. On one of my rides, I bought a new computer keyboard. I got it home and didn't like it so the next day I took it back.
I didn't schedule that trip around stuff I had to do. I just got on my bike when I felt like it and headed down to Staples.
On the way down I stopped into Boldt Pools and asked about their water testing service and talked to one of the guys there about dealing with cloudy water.
On the way back, I felt like a side trip to Giant Tiger so I just mosied on over and bought a few more things. Then I came home and had another swim. And so on and so forth.

But it was all in the attitude. I did a few things that I had to do and a whole bunch of other things that I simply wanted to do, with no sense of urgency. You'd have to be the world's worst workaholic not to find that relaxing.
One of the other really good things about my sort-of vacation is that I have used this week to get back in the rhythm of taking a ride down to the lake first thing every morning. It's a great way to wake up and get your energy flowing. And frankly, it's something that I hadn't really been doing all that much since we moved down here.
The Last Day
Tomorrow, it's back to work again. Simon will be back and I can put together an estimate for the web site I'm working on. Charlene will have two or three things she needs, because even she took a bit of a vacation. I have a networking thing to go to on Tuesday, I have a newsletter to write, and my pal Phil Friedman is cranking up another one of our He Said He Saids. (#36 I think).

But I'm ready for it all. As well rested as my body will allow, with batteries suitably recharged.
Today is the perfect day for a long ride somewhere. Maybe I'll do that. Then again maybe not. Cause when it comes to sort-of vacations, you really just make it all up as you go along.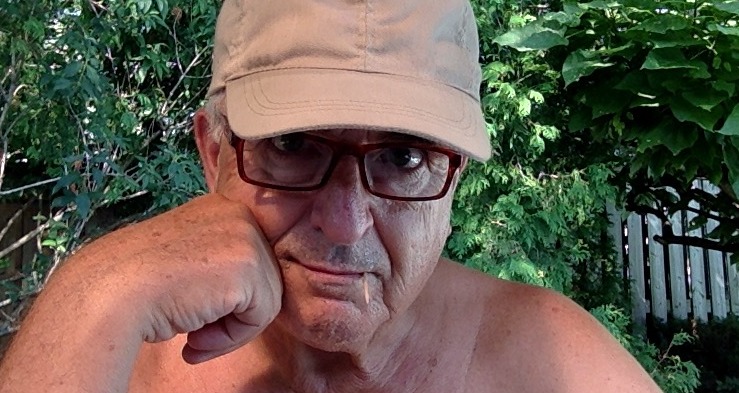 Jim Murray is an experienced advertising and marketing professional. He has run his own business (Onwords & Upwords), since 1989 after a 20 year career as a senior creative person in major Canadian & international advertising agencies. He is a communication strategist, writer, art director, broadcast producer, mildly opinionated op/ed blogger & beBee Brand Ambassador.
Jim lives in St Catharines Ontario and is a partner at Bullet Proof Consulting. www.bulletproofconsulting.ca
You can follow Jim
On beBee: https://www.bebee.com/bee/jim-murray
On LinkedIn: https://www.linkedin.com/in/jim-murray-b8a3a4/
On Twitter: https://twitter.com/Jimbobmur
On Facebook: https://tinyurl.com/y97gxro4