5 years ago · 4 min. reading time · visibility 0 ·
My Special Relationship With American Thanksgiving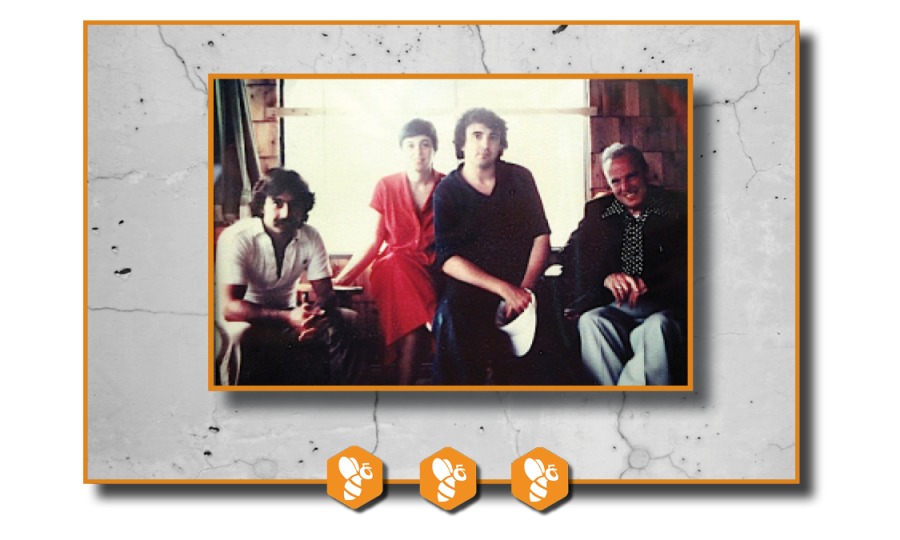 American Thanksgiving will always bring with it a bit of sadness for me.
Nine years ago, US Thanksgiving day was the last day we spent with our dad…Pete.

Fort Erie
My dad was a kid in Fort Erie during the great depression. He learned how to scramble back then, and basically get blood out of a stone like most kids his age.
When he finished high school he became a milkman. He was also a poker player and horse player, because he liked numbers and odds and the thrill of putting it all out there for Lady Luck to bless you.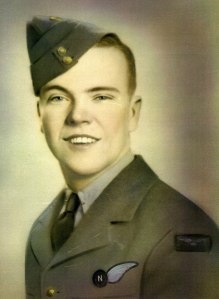 When WWII came along, he joined the RAF and trained as a navigator.
When he came back, after 45 bombing missions over Germany, he married my mother and they had three kids. I was the oldest.
He took a civil service exam and ended up working for the Immigration Department at the Peace Bridge between Fort Erie and Buffalo, which he eventually ended up running.
For a while he also worked the passenger trains crossing the border and ended up getting to know a lot of wrestlers and hockey players because that was how they traveled back then.
These people used to give him free tickets and I remember quite vividly him taking me to the wresting shows at War Memorial Auditorium in Buffalo. Bo Bo Brazil was my main man.
We also used to go to Maple Leaf hockey games in Toronto, because the team management used to give him the centre ice gold seats. We would make a day of it and have Chinese food and then walk over to Maple Leaf Gardens to watch the Leafs, who were always his team.
Ottawa



When I was about 16, he and my mother split up and he eventually moved to Ottawa to take an even higher position in Immigration. He was basically in charge of deporting mobsters on the lam from US prosecution. It was an interesting job and he met all kinds of strange people and told me great stories about them.
In the late 60s when I had had enough of Fort Erie, I went to live with him and his new wife, Dianna, who was executive assistant to the federal finance minister, Walter Gordon.
In this regard I believe he saved my life and opened up the world to me, Because it was shortly after arriving in Ottawa to finish high school that I started taking my writing seriously.

Toronto
About 18 months later, my dad got pissed off with the Fed, because they wanted him to learn French along with every other civil servant. He was always a bit of an anglophile and resented the request. So he quit and immediately got scooped up by the Ontario Immigration department. And we moved to Toronto.
A few years after that, I was no longer living with him. I was sharing a flat downtown with my high school bud from Ottawa, John Wild (still a friend today). But I always made it a point to get out for Sunday dinner at least once a month.
After I got married, we continued the tradition. When we had kids, Dad and Di started coming to our house.
And that's the way it went for quite a few years.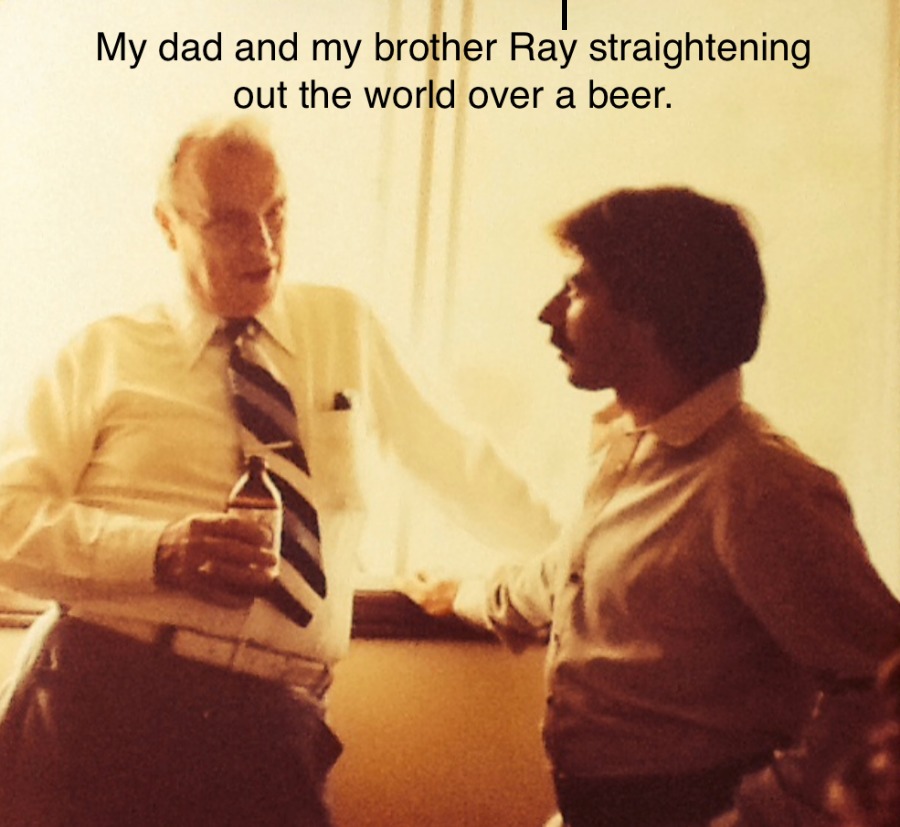 Diana passed away about 5 or 6 years before my dad did. They had a great life together. Drove back and forth to Florida umpteen times stopping at every casino, resort and race track along the way.
They were products of the the 40s and 50s and loved nothing more than just sitting in a club house at some race track, drinking wine, studying the racing form and watching the horses run.
After Di passed away my dad and my brother Ray did some cruise vacations together. And one year, my wife drove him down to Florida. That was quite the adventure.
Fort Erie Again
The last couple of years of his life, my dad spent in a good managed care facility in Fort Erie and my sister and brother took good care of him, my sister especially. We would get down to see him every couple of weeks, sometimes with our kids in tow.
Although it was a very good facility, he never quite got used to being there and always talked about figuring a way to break out. We used to joke about it with him, but it was really a sign of the onset of senility.

Caught A Bus
Finally, my dad just ran out of time. He had had a number of small strokes and they eventually weakened him to the point where he wasn't doing much at all. Certainly no longer plotting his escape.
On that last day my dad was with us, he laid in bed, looking very frail and worn out. It was hard to deal with that, because all my life he had been very much alive and kicking. But when I held his hand I could feel the strength in his grip, and that was enough to get me through.
We were all there with him on that US Thanksgiving day. We all watched the NFL football games together. My younger brother Ray, his wife Bette, my sister Sharon and her husband Bob. 

We gave him a running commentary on the games and we all took turns holding his hand, including my wife, who had lost her dad a long time before and so my dad was pretty much the only dad she had had for the last 30 years or more.
We knew he was getting ready to check out and I'm pretty sure that he did too. You could feel it in the air. But it wasn't a bad feeling because he wasn't going out on the end of some awful disease.
Early the next morning my brother Ray woke up suddenly around 3 am, got in his car and drove down to the facility where my dad was.|
My dad had 'caught a bus' and Ray had missed him by just a few minutes.
My dad was very much in my life for most all of my life. I miss him every day. But on US Thanksgiving Day...that's when I miss him the most.
But on the upside, I get a whole day to be thankful for everything he did for me...for all of us. He was a good man, my dad. A real standup guy.
The pic in the header was taken by my sister's husband, Bob Twidle in about 1982.
It's one of my favourites because this was our family, and we're all still tight today. In fact, one of the main reasons we moved to St Catharines is to be close to my brother and sister and their spouses.
The hat in the pic below is my dad's. It's the one thing I always keep close to me. I wear it a lot when I'm writing, hoping maybe my dad can read what I'm doing somehow. He never really got how somebody could actually make a good living just writing stuff.
And I never tried too hard to explain it to him.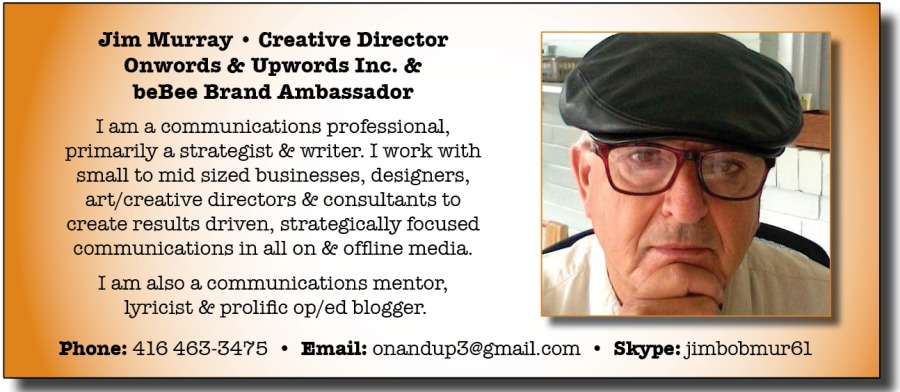 As usual, all comments, shares and likes are welcome and appreciated.
All content copyright 2016 Jim Murray
""""