Never Believe A Prediction That Doesn't Empower You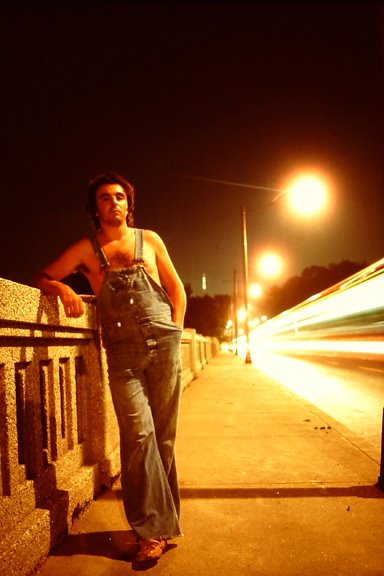 This will likely be the last post I write on my experiences over the past two years. It's time to move on and get back to my normal stuff.
On the day I left the hospital in Hamilton after having spinal surgery and the nerve that controlled balance in my legs was severed, I was told I was diagnosed as a paraplegic. They didn't say anything else. They didn't have to because I knew what that meant.
But I did not believe them then, and I sure as hell do not believe them now.
When I got back to the Niagara Falls hospital I had a long talk with one of the physiotherapists there who had looked at my case. He told me that it did not matter how I was diagnosed or what was done to my body in surgery. All that mattered was that if I worked hard enough, I could figure out a workaround and eventually get back on my feet.
Over the next year and a half, I went from being completely bed-ridden to the point where, for the last week or so, I have been walking, with and without my cane, a dozen times each day up and down the 66 feet of my wheelchair ramp.
The reason I was able to do this was very simple. And it was summed up beautifully in the headline of this post.
I never, not for one second, stopped believing that I could empower myself to get back my feet. That belief was my motivation, and all the therapy I have gone through over this past year and a half has been the means to that end.
I am not finished yet. But every day I get up on my feet and walk, without anything for a while and with my cane for a while. I will continue to do that until I can feel fully capable of moving around freely without any assistance, or the assurance of a rail of any kind to support me if I should falter.
The reason I can do that has less to do with my body than it does with my mind. Because the only thing I wasn't sure of through all of this process was whether I had the patience I would need to move in slow, small, measured steps toward my goal.
They say some are born with patience and other have patience thrust upon them. I am in the latter category, But that doesn't matter. Not anymore. Because I have totally convinced myself that the finish line is in plain sight, and I will make it there sooner or later.
All of us, at some point in our lives, have had to face a nightmare scenario. Something we had to work our way though using every bit  of skill and cunning that we have. The thing I have learned from my experience is that if you believe in yourself enough, you will acquire the skills and the patience to move though your adversity, inch by inch.
I have three care workers who have been coming to help me have a shower and do a few other things for us around the house. I have gotten to know these ladies quite well and they tell me about their other clients. There are a lot of people who, after adversity strikes, just give up and resign themselves to whatever their condition is at the time. These are people who die before their time is up. Because if you give up on life, sooner or later life will give up on you. That's how it works.
So every day, whether I feel like it or not, I get up and walk. And I will keep doing that for as long as it takes. 
I'm nobody special. Just a guy who has learned to believe in himself, and is too obsessed with seeing this through to ever think about quitting. No matter what anybody, from a world class spinal surgeon on down, has to say about it.

You may be interested in these jobs
Found in: Jooble CA - 2 days ago

---

Maple Reinders

Surrey, BC, Canada

Carpenter Maple Reinders Constructors Ltd. is currently looking for a skilled Carpenter in Surrey, British Columbia . This is your chance to work with one of Canada's Best Managed Companies as part of a dynamic team of construction professionals · Qualifications: · We are lo ...

Found in: beBee S2 CA - 2 days ago

---

RONA inc.

Boucherville, Canada

PERMANENT

Superviseur Opérations, Centre de distribution - Quart de Jour · Enseigne: · RONA INC. · Entité: · RONA INC. - DC - Boucherville QC - 00003 - Boucherville · Ville: · Boucherville · Province: · Québec · Statut du poste: · Temps Plein · Catégorie d'emploi : · Centre de distri ...

Found in: Talent CA - 2 days ago

---

Michaels

Fredericton, Canada

Full time

Store - FREDERICTON, NB We're here for the Makers Come be a part of the team where innovation and teamwork come together to support the most exciting missions in the world · Michaels is an Equal Opportunity Employer. We are here for all Team Members and all Makers to create, in ...