Our sense of Smell
One of the first symptoms of COVID appears to be that a person loses their sense of smell. I wondered about this and how important smell is to us and came across this wonderfully written treatise on smell by Brain Pickings. Enjoy the read.
Our sense of smell can be extraordinarily precise, yet it's almost impossible to describe how something smells to someone who hasn't smelled it. That's precisely what science historian Diane Ackerman explores in A Natural History of the Senses.
We see only where there is light enough, taste only when we put things into our mouths, touch only when we make contact with someone or something, hear only sounds that are loud enough to hear. But we smell always and with every breath. Cover your eyes and you will stop seeing, cover your ears and you will stop hearing, but if you cover your nose and stop smelling, you will die.
In fact, every breath we take to live is saturated with an extraordinary amount of olfactory information – a fact largely a matter of scale:
Each day, we breathe about 23,040 times and move around 438 cubic feet of air. It takes us about five seconds to breathe – two seconds to inhale and three seconds to exhale – and, in that time, molecules of odour flood through our systems. Inhaling and exhaling, we smell odours. Smells coat us, swirl around us, enter our bodies, emanate from us. We live in a constant wash of them. Still, when we try to describe a smell, words fail us like the fabrications they are… The charm of language is that, though it is human-made, it can on rare occasions capture emotions and sensations that aren't. But the physiological links between the smell and language centers of the brain are pitifully weak. Not so the links between the smell and the memory centers, a route that carries us nimbly across time and distance.
Indeed, that route is a greater shortcut to our cognition and psychoemotional circuitry than any of our other senses can offer. Ackerman outlines the singular qualities of our smell-sensation that set it apart from all other bodily functions:
Smell is the most direct of all our senses. When I hold a violet to my nose and inhale, odour molecules float back into the nasal cavity behind the bridge of the nose, where they are absorbed by the mucosa containing receptor cells bearing microscopic hairs called cilia. Five million of these cells fire impulses to the brain's olfactory bulb or smell center. Such cells are unique to the nose. If you destroy a neuron in the brain, it's finished forever; it won't regrow. If you damage neurons in your eyes or ears, both organs will be irreparably damaged. But the neurons in the nose are replaced about every thirty days and, unlike any other neurons in the body, they stick right out and wave in the air current like anemones on a coral reef.
That's also what makes perfumes so powerful – if you've ever walked into a crowded room and instantly experienced a pang of emotion as you thought you smelled your ex, or your mother, or your third-grade teacher, you've had a first-hand testimony to the potency of smell as a trigger of emotional memory. Ackerman explains:
A smell can be overwhelmingly nostalgic because it triggers powerful images and emotions before we have time to edit them… When we give perfume to someone, we give them liquid memory. Kipling was right: "Smells are surer than sights and sound to make your heart-strings crack."
What's perhaps most extraordinary is that scent lodges itself largely in the long-term memory system of the brain. And yet, we remain inept at mapping those links and associative chains when it comes to describing smells and their emotional echoes. To shed light on how perfumery plays into this paradox, Ackerman offers a taxonomy of the basic types of natural smells and how they became synthetically replicated, unleashing an intimate dance of art, science, and commerce:
All smells fall into a few basic categories, almost like primary colours: minty (peppermint), floral (roses), ethereal (pears), musky (musk), resinous (camphor), foul (rotten eggs), and acrid (vinegar). Therefore perfume manufacturers have had such success in concocting floral bouquets or just the right threshold of muskiness or fruitiness. Natural substances are no longer required; perfumes can be made on the molecular level in laboratories. One of the first perfumes based on a completely synthetic smell (an aldehyde) was Chanel No. 5, which was created in 1922 and has remained a classic of sensual femininity. It has led to classic comments, too. When Marilyn Monroe was asked by a reporter what she wore to bed, she answered coyly, "Chanel No. 5." Its top note – the one you smell first – is the aldehyde, then your nose detects the middle note of jasmine, rose, lily of the valley, orris, and ylang-ylang, and finally,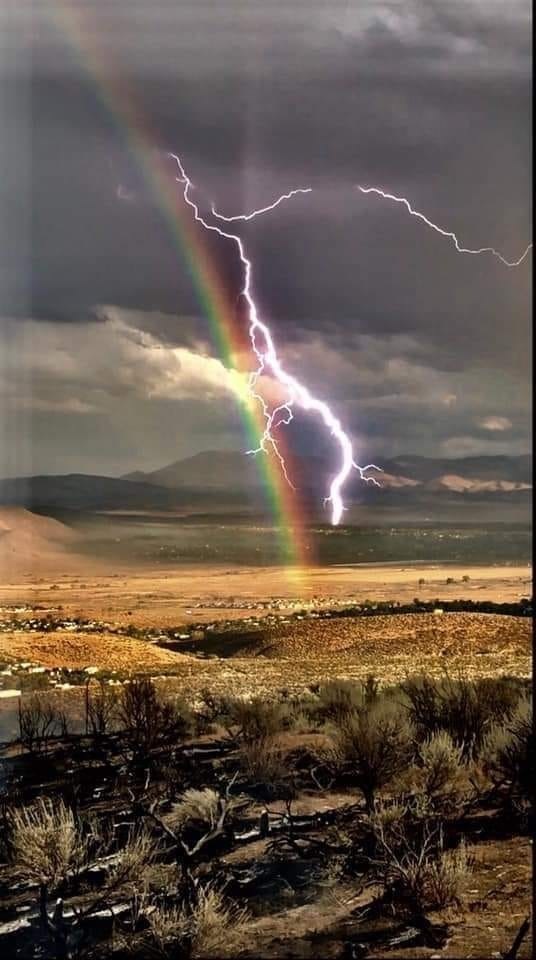 the base note, which carries the perfume and makes it linger: vetiver, sandalwood, cedar, vanilla, amber, civet, and musk. Base notes are almost always of animal origin, ancient emissaries of smell that transport us across woodlands and savannas.
And so, we get to the actual science of smell – what actually makes us have an olfactory experience, and why we often confuse those with taste:
We need only eight molecules of a substance to trigger an impulse in a nerve ending, but forty nerve endings must be aroused before we smell something. Not everything has a smell: only substances volatile enough to spray microscopic particles into the air. Many things we encounter each day – including stone, glass, steel, and ivory – don't evaporate when they stand at room temperature, so we don't smell them. If you heat cabbage, it becomes more volatile (some of its particles evaporate into the air) and it suddenly smells stronger. Weightlessness makes astronauts lose taste and smell in space. In the absence of gravity, molecules cannot be volatile, so few of them get into our noses deeply enough to register as odours. This is a problem for nutritionists designing space food. Much of the taste of food depends on its smell; some chemists have gone so far as to claim that wine is simply a tasteless liquid that is deeply fragrant. Drink wine with a head cold, and you'll taste water, they say. Before something can be tasted, it has to be dissolved in liquid (for example hard candy has to melt in saliva); and before something can be smelled, it has to be airborne. We taste only four flavours: sweet, sour, salt, and bitter. That means that everything else we call "flavour" is really "odour." And many of the foods we think we can smell we can only taste. Sugar isn't volatile, so we don't smell it, even though we taste it intensely. If we have a mouthful of something delicious, which we want to savour and contemplate, we exhale; this drives the air in our mouths across our olfactory receptors, so we can smell it better.
You may be interested in these jobs
Found in: Talent CA± - 4 days ago

---

PDI Construction Limited

Toronto, Canada

Education: · Secondary (high) school graduation certificate Experience: 2 years to less than 3 years Work site environment Odours Dusty Work setting Commercial Residential Various locations Tasks Inspect, measure and mark surfaces to be covered Measure, cut and fasten underlay an ...

Found in: Jooble CA - 4 days ago

---

Metro Inc.

Terrebonne, QC, Canada

Titre du poste : Caissière Type de poste : Permanent · Numéro de la demande : 30225 · Bannière : Super C · Statut : Temps plein · SOMMAIRE : · Assure à la clientèle de Super C, une expérience de magasinage agréable et efficace, notamment en leurs offrant des produits frais ...

Found in: Talent CA± - 4 days ago

---

St Ignace Pvt Ltd.

Saint-Ignace, Canada

Education: · Secondary (high) school graduation certificate Experience: 1 year to less than 2 years Work setting Restaurant Tasks Prepare and cook complete meals or individual dishes and foods Maintain inventory and records of food, supplies and equipment Clean kitchen and work a ...