4 years ago · 4 min. reading time · visibility 0 ·
Pardon Me While I Dissect Myself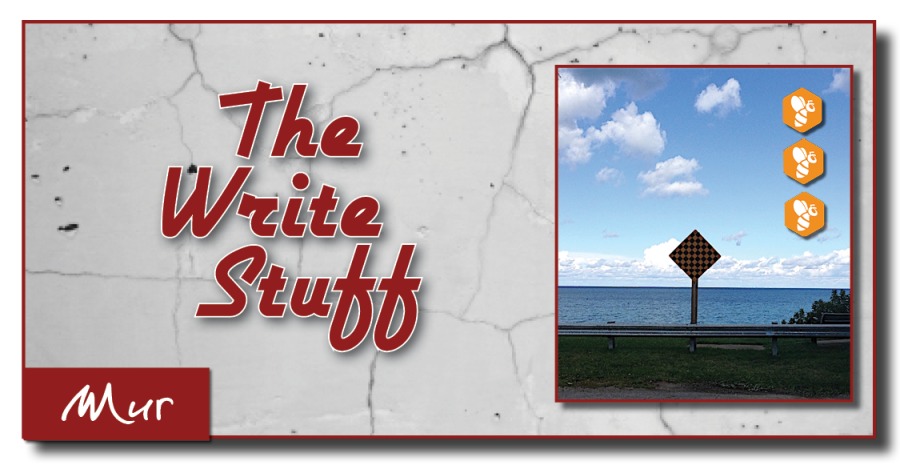 Several people I know have suggested I write a post like this. I thought about it for quite a while and this is what I came up with. In my opinion, because that's all I have, there are two dimensions to the why of writing or being a writer....the internal and the external.

The Internal

Becoming a writer takes you through pretty much the same internal process as becoming a musician or a painter or a designer or an architect.
The why of it is that it is simply the place where you feel you belong.
When I am writing there is no outside world. Everything that's happening is happening inside my head. Stories take shape there. Characters come to life there. Everything makes sense there.
When I am writing, I am in a place where the internal logic is completely controlled by me. There are no assholes. No politicians. No terrorist groups. No talking heads. No day-to-day life to worry about. No overly hot or overly cold weather. No bullshit of any kind.
There is just me and the collection of words that flow out of me, more and more effortlessly, I have noticed, the more I write.
The Writers I Am Not
Finding out what kind of writer you are is also a critical part of the process. Usually it happens by eliminating all the kinds of writers you have decided either, through reasoning or experience, that you are not.

I am not a literary writer, and I found that out by writing a bad novel. I am not constantly struggling for some magical turn of phrase and huge metaphorical theme that will impress some book reviewer at the New York Times.
I am not a journalist, making sure that every single fact checks out, trying to right all the wrongs of the world and win a Pulitzer prize. I actually could never do that either, although I do admire the good ones.
I am not a songwriter, although I am told that a lot of the lyrics I write for fun are pretty much ready to be composed and recorded. That's definitely a road I could have taken and a door I have left open a crack.
I'm not a screenwriter, though I have dabbled in it and have a couple of OK movies that have my name in the credits. But that is a crazy world and, frankly, I've spent most of my life trying to avoid insanity.

The Kind Of Writer I Am
I have spent most of my adult life as a writer of communications. And I'll tell you, there are many, many worse ways to making a good living and have a great career.
Writing communications is like being a sniper. There are a lot of things to take into account, but when you hit, you know it and you are rewarded for it. And then you get to load up and do it all again and again. It's energizing, and you don't actually have to kill anyone.

The External

The instant gratification for a writer of communications is off the charts. But it's not an ego-centred gratification. Because the writing you are doing is helping someone else succeed, and you get to share in that success.
It's a good feeling. And it is in this feeling that why I write is most easily explained.
I have always liked to help people succeed. There are a lot of people out there who put endless hours and gallons of blood, sweat and tears into their business. And being a part of helping them achieve their success is one of the best feelings I can imagine.
For example: I have a client in the scrap metal recycling business. About 7 years ago, I started to help them with their communications and building their identity.
Three years later, they told me that thanks, in part, to the work I had done, they were in a position to expand their business and open another warehouse, which I helped them launch.
Two years after that, they told me that they are planning a different kind of expansion, into selling recycled metals to the public and the trades. Same deal.
So why I write has many answers, but helping good people succeed by being their voice is #1 among them.
This, in turn, has led to the development of good friendships with a number of my clients. An added bonus.

The Bottom Line

The definitive answer to the question of why I write is because I am selfish.
I am addicted to the satisfaction of creating work and knowing that it will have a useful purpose in the world.
I am devoted to helping people succeed, which I have gotten to do many times over the years. And it's pure joy for me.
And I am dedicated to making sure that every day I will get to spend time in the world of my own mind, and always feel I'm right where I belong.
Everybody has something they love to do. Not everybody gets to make a career or a life's work out of it. So I consider myself very fortunate in that regard.
But even if there was no commercial reason to do it, I would still be a writer.
Because you are what you are and you really can't change that.
You either own it and do it, or spend your life wishing you had.

The Poetry Challenge
In June of 2017 my daughter, who is a gifted writer, challenged me to write a poem a day for the entire month. It was gruelling, but I honestly have to say we both did a hell of a job. In the middle of it all, I wrote this poem. It kind of sums up my reasons for writing, and also makes a good summary for this post:
I WRITE
I write to let the demons deep inside me out to play
I write just like the dog who demands to have his day
I write until I feel my aging wounds being to heal
I write until my hands become unstuck from the driving wheel
I write when the sun goes down and all the world has gone to bed
I write to clarify the crazy notions in my head
I write to make myself feel something, anything at all
I write to answer all the ghosts that nightly come to call
I write to build my words into a house of brick and stone
I write to keep myself from feeling lost and all alone
I write because I always have and likely always will
I write because I have no choice…it is my only skill
jim out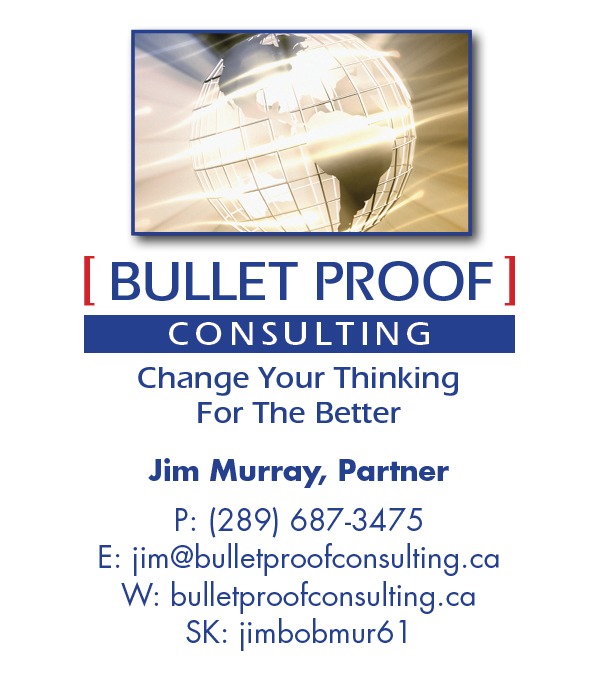 In addition to being a beBee Brand Ambassador, Jim Murray is a blogger, marketer and creative professional.

His partner, Charlene Norman is business strategist and operations tactician. Their collaboration, Bullet Proof Consulting, specializes in strategically focused brand engineering: Helping companies achieve, greater operational efficiency and productivity, more effective branding, stronger reputation management and ultimately, increased profitability.

In short, Bullet Proof helps companies of all sizes change their thinking to adapt to a constantly changing world. Find out more at: www.bulletproofconsulting.ca
You have no groups that fit your search