3 years ago · 3 min. reading time · visibility 0 ·
Part 1. The Dogged & Relentless Pursuit of Happiness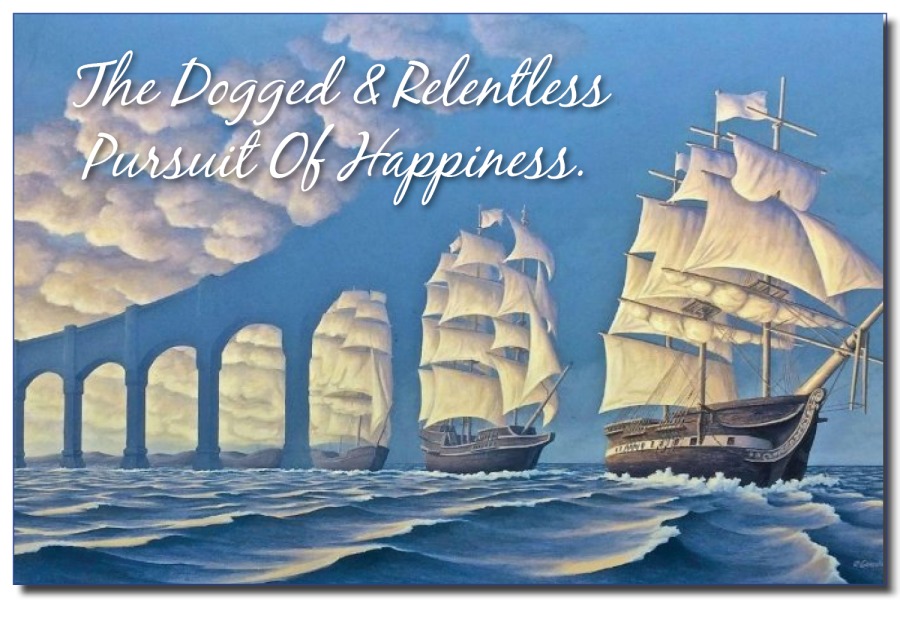 Over the past month or so, as winter set in, I started to muse about writing a book. (
https://www.bebee.com/producer/@jim-murray/the-next-big-thing-for-me-at-least
)
I was going to write about something I considered myself to be an expert on. And that thing, believe it or not, was happiness.
Because while my so called 'personal brand', does not necessarily reflect this, I am, and have been for the better part of my life, a happy person.
And I am happy because I was lucky enough to find, while I was still quite young, the thing that would be the anchor for my happiness, which was writing.
Writing, and the development of my skill at it, brought me a career in advertising that was stimulating and gratifying on an daily basis and provided me with the security to explore many kinds of other writing as well.
Being lucky enough to have a wife who understood my relationship with writing added to my security. Because she never made me feel that I was being a neglectful husband or father, which I probably was from time to time.
She was also the one who later became my business partner when I decided to strike out on my own, after the compulsory 20 years of agency life.
Now I know that this all sounds rather idyllic. Encapsulations usually do. It was definitely not without the ups and downs that most people were subject to. It was also not without the missed opportunities and failure to capitalize on others that were, in retrospect, rather hard to miss. It was not without periods of bleakness and other periods of great joy.

But by and large, I managed to be happy most of the time. And so I thought I would write a book about it.
Book. Or Not A Book.
But once I made that decision, things changed. Now I had a format to decide on, a structure to build, and marketing to do and a whole bunch of other stuff that didn't really appeal to me very much.
And then I took a look around and talked to a few people whose opinion I trusted and determined that I had been thinking about this all wrong.
I didn't need to write a book. I didn't to shape this into some predictable format. I didn't need to slave over structure and building 10 important things to remember into it.
I didn't have to do any of that shit. Because it really just was not in my nature. And it certainly was not a format that I had any experience with, nor, upon a good amount of introspection, a format I even cared about all that much.
So here I am, plying my craft in the format I like best, and which will make me the happiest, which is this one, right here on beBee and radiating out to the network I have built on other social media sites.
I'm not sure why I didn't arrive here right away. It was painfully obvious. But then, part of being a writer is the tendency to overthink things from time to time. Guilty.
So this will be a series of posts on the various aspects of finding happiness and hopefully keeping it.
At the end of each post, I will try and craft a single point summary of each of these aspects. The hope is not just to impart some insight, but also to remind myself of some of the things about happiness that I have come to take for granted.
Hopefully this will be something that you find useful, sharable and maybe even applicable to your own life.
Happiness Kicker #1
Happiness is hard to come by these days. Mostly because it is an internally generated state-of-mind that is quite vulnerable to external influences. And, for anyone who is paying attention, the amount of negativity, division and polarization in the world these days is at an all time high.
So my first bit of advice is that it's OK to feel sad or fearful, as long as you are willing to figure out why that is happening and confront it.
As the great sci-fi writer Frank Herbert said, "Fear is the mind killer."
Now granted, in the book, Dune, where this quote first appeared, the hero was confronting a gigantic predatory sand worm that he had to figure out how to ride as a rite of passage. So when you think about it in that context, most of our fears are relatively small.
Confronting your fears is the key to breaking down the barrier that fear puts up between you and your happiness.
Till next time...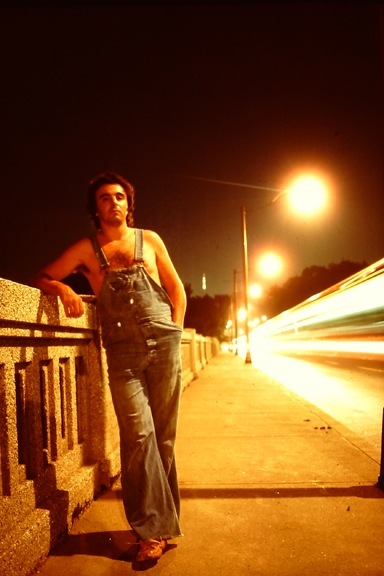 Jim Murray is a writer, photographer, thinker and a bit of a preacher. He is also a Canadian, but will never apologize for that. His company is called Onwords & Upwords.

He has published more than 1100 long format posts over the past 20 years, and never seems to get tired of writing new ones.

You can follow Jim in the following places:
On beBee: https://www.bebee.com/bee/jim-murray
On LinkedIn: https://www.linkedin.com/in/jim-murray-b8a3a4/
On Twitter: https://twitter.com/Jimbobmur
On Facebook: https://tinyurl.com/y97gxro4