10 months ago · 2 min. reading time · visibility 0 ·
Please stay healthy. Please stay safe. We will get through this.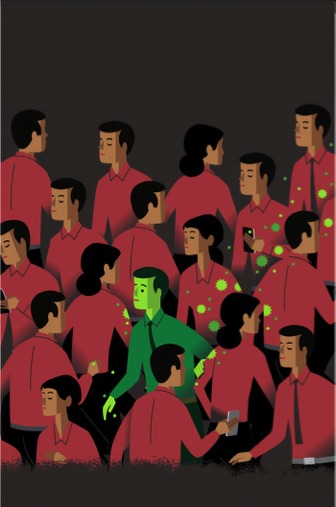 The 2020, and soon to be 2021 pandemic is figuratively a party that everyone has been invited to — upon reflection I think you'd be hard pressed to find someone who has not been effected by COVID-19. Tens of millions of people infected, millions of people dead, untold economic hardship, public health strategies impacting our daily lives, isolation, anxiety… the list regarding the pandemic's impact goes on and on. Every country, every community, and every person is dealing with it in some way.
 SARS-CoV2, the virus that causes COVID-19 is like most viruses; very good at what it does — and what it does is opportunistically infect people. As we start to move into the winter months there is already an increase in cases, an increase in the resulting hospital visits and tragically, an increase in deaths; the cold weather is driving us indoors and the timing could not be worse because the virus is easily spread indoors by droplets in the air and poor ventilation. Public health in many jurisdictions have ordered lockdowns and is advising against gatherings except in the smallest of groups — all this at a time when COVID-19 fatigue is at its worst and we're heading into the Holiday season. It may be a dark winter indeed.
The promise of vaccines is weeks away and the talk has moved from if there will be a vaccine to how we can effectively distribute the vaccines to our most vulnerable as quickly as possible. There has also been an increase in therapeutics to combat COVID-19 if you do become inflected. The brain trust of our scientific, medical and business communities have brought us a way to fight back in record time, and governments are looking to authorize these vaccines and therapeutics as soon as, and as safely as possible.
 It is now just a matter of time with a simple strategy; vaccinate the population faster than the virus can spread, and in turn reduce the number of cases, reduce the number of deaths and allow us to get back to what we remember as normal. The next three months will be difficult by any standard, but by then the momentum will have shifted in our favour and that light we'll see, will truly be at the end of this COVID-19 tunnel.
 In the mean time —
Work very hard not to get COVID-19 — remember this virus is opportunistic. 
Be Kind — we are all dealing with this pandemic in our own way. 

Be Patient — there truly is a light at the end of the tunnel.

Take advantage of all this "free time" and learn something new — it makes it easier to keep track of what day it is, particularly if assignments are involved. 
We are all in this together. Please stay healthy. Please stay safe. We will get through this.
 iamgpe
You have no groups that fit your search