4 years ago · 3 min. reading time · visibility 0 ·
Reflections On My First Year On The Quiet Side Of The Lake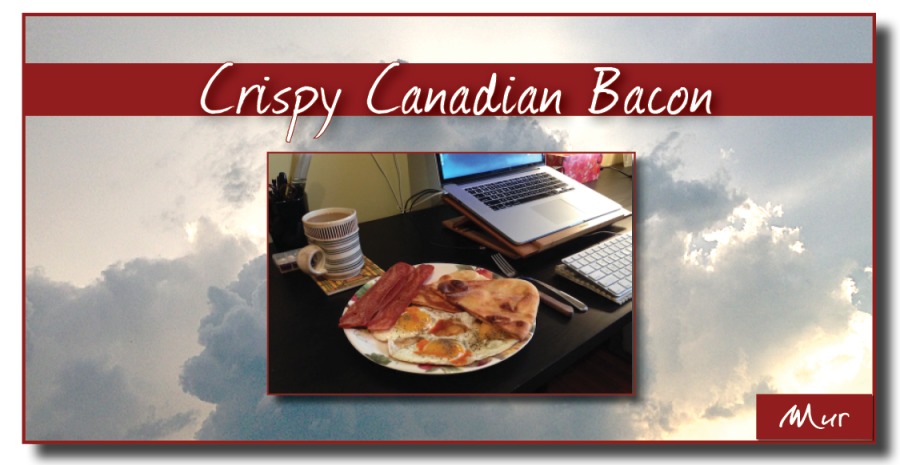 Since I will be cutting back my op/ed blogging frequency here, I decided to go with a consistent name, as you can see from the graphic above. I'll try and put together one post a week. If you want to read more of my stuff, you can find it at: https://www.bulletproofconsulting.ca/business-tips-blog/

Over the past year or so I've gone through about as many changes as it's possible to go though in a year.
I hit 70 and wrote my 1000th long format blog post. But the biggest one was leaving Toronto for St Catharines, which is a decision I have not regretted for a single second. Yes, I have kids and grandkids in Toronto, but we get to see them only a little less often than we used to when we lived there.
On the plus side I no longer run anywhere near the same risk of being mowed down on my bike that most bike riders in Toronto face.
My evening rush hour now consists of putting my computer to sleep, then either going for a ride down to the lake or a having swim, in the summer.
My neighours are all really good folks. One of them even rebuilt the fence between our houses that fell down in the big wind last spring.
The house we moved into is in one of the nicer areas of the city, and healthy, flat ride from everywhere I need to go to do business or shop.
We are close to my sisters and brother and get to see them basically whenever we want.
I have developed a good business relationship that, this year will start working to our advantage.
We found an outstanding contractor to help us with the renovations we wanted to make and have probably increased the value of our house by a good 20%.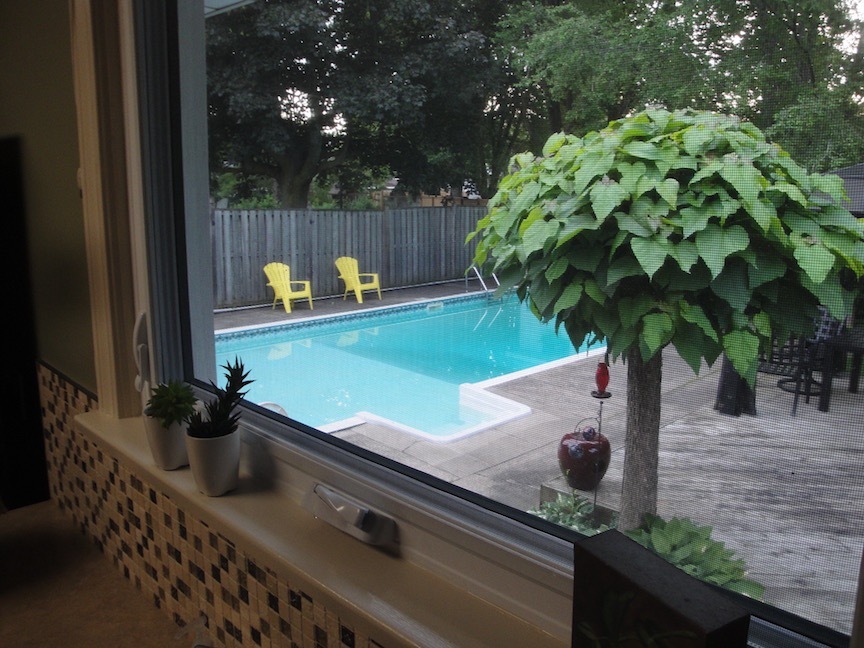 I have found that while St Catharines is a small city, it's really part of the entire Niagara region which, if you put it all together, comes out to be about half a million people, making it a not-so-small populated area in about the same amount of real estate as the GTA (Greater Toronto area).
My wife, the lovely and talented Heather, is closer to her best friend, my sister Sharon, and they have already gone on a couple major road trips and Euro trips together. They live 25 minutes apart, which it really the equivalent in Toronto of driving from the Beaches where we used to live to Sherway Gardens, or as we call it across town.
When you go out shopping here you are generally back home in under an hour, because nothing is all that far away.
When we decided to move out of Toronto, we could have chosen a number of places, and we looked at quite a few. Ancaster, Grimsby, Fergus, Coburg, Port Perry, Barrie.
But Heather decided that we had to be close to the lake. So one day when we were driving back from Fort Erie, we got over the Garden City Skyway and saw an exit to Lake Street in St Catharines. Kismet?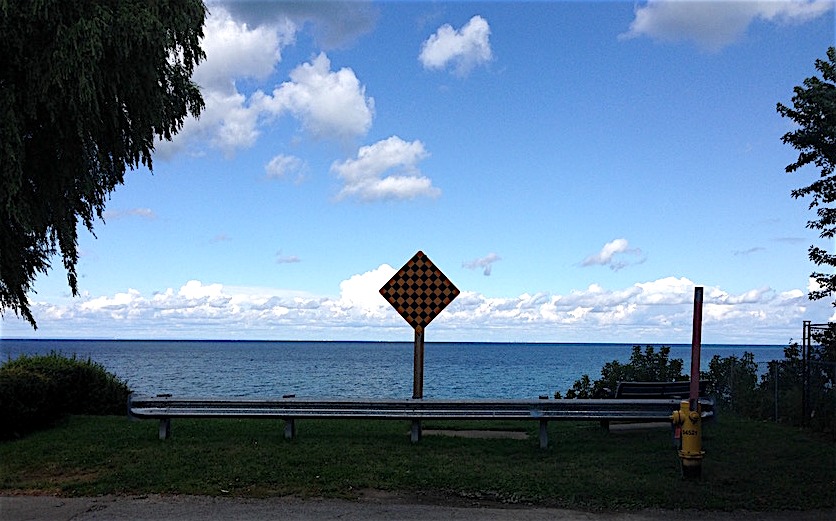 So we took it and drove up to the very end. We went left into an area called Port Dalhousie, which reminded us of the Beaches in Toronto before it became gentrified.
Then we went back the other way towards the canal to an area called Port Weller, and although it felt a little more more suburban than Port Dalhousie, there was just something about it that made it feel right for us.
We came back several times after that, and my wife and sister did too, eventually finding the house we bought.
And now here we are. I have been up and down these streets so often nowI am actually starting to remember their names. We have found a doctor, a dentist, places to get our hair cut etc. I have developed a good business partnership that, I'm certain this year will start to really gel. And Heather and my sister are busy planning their next road trip.
A lot of people ask me if I miss Toronto. I'm not really sure how to answer that. It's definitely an interesting city. But we never really used to the extent that we probably could have.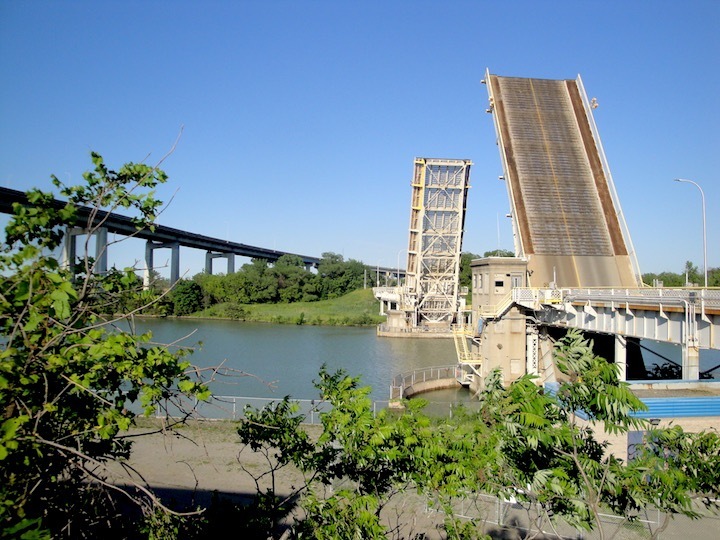 Moving down here to what my friend Kevin Pashuk calls The Quiet Side Of The Lake has been good for us in a lot of ways. Things are definitely more laid back here and that kinda suits me these days. Because I needed to slow down a bit, at least for a while.
But my batteries are re-charged and I am hitting 2018 with a renewed gusto. I have forsaken my anti-Trump blogging and meme creation, because I no longer want to participate in that insanity.
I am keeping my eyes open for opportunities to pick up business for my new partnership. I'm writing more to support that effort than I am doing op/ed writing, so my work is becoming more disciplined. As I get better at that I will start submitting it to places where I might actually even be able to get paid for this effort.
But mostly I'm just taking life as it comes. After 40 years in the salt mines of Toronto, I have landed in the Garden City, and this year is the year we find out what is really what down here.
Life is good. I hope it's the same where you are.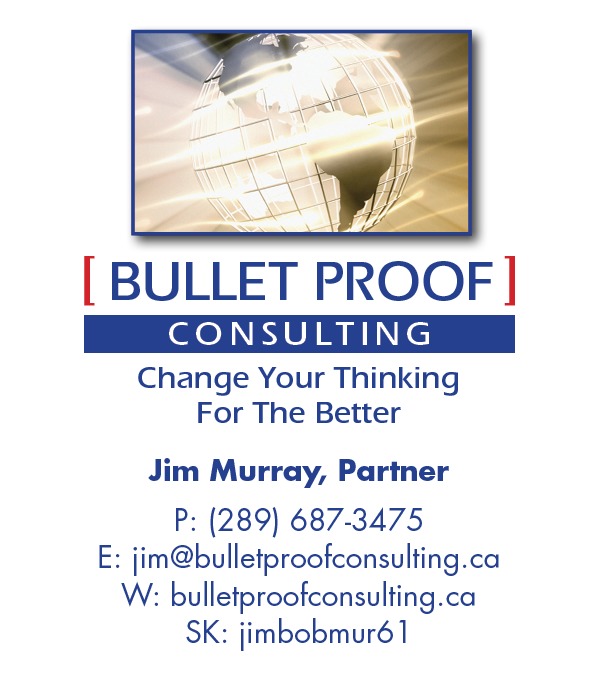 Jim Murray is a highly experienced advertising and marketing professional and partner at Bullet Proof Consulting. www.bulletproofconsulting.ca
Bullet Proof was created to help companies change their thinking for the better through improved branding to make them more customer-centric, competitive, productive & profitable going forward.

You can follow Jim...
On beBee: https://www.bebee.com/bee/jim-murray
On LinkedIn: https://tinyurl.com/y862kdrb
On Twitter: https://twitter.com/Jimbobmur
On Facebook: https://tinyurl.com/y97gxro4