3 years ago · 5 min. reading time · visibility ~10 ·
Requiem For A Heavyweight Democracy? Maybe.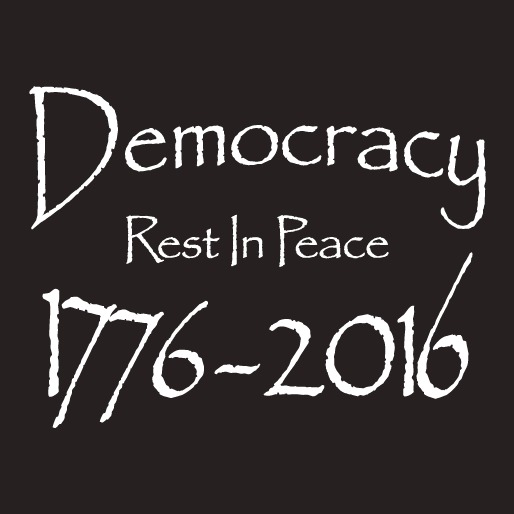 I was born exactly 71 years ago in the small border town of Fort Erie Ontario. Fort Erie is one of the many towns that is connected to the US by bridges.
Ours was called the Peace Bridge and it connected us to Buffalo New York and the rest of America.
Growing up in Fort Erie, in many ways, was no different from growing up in small town America. In fact for quite some time in my early years I actually thought of myself as American. We listened to American radio stations, watched American TV, shopped in downtown Buffalo, went to wrestling, when wrestling was great, at War Memorial Auditorium, the whole nine yards.
By the time I was sixteen I knew and was friends with as many American kids as Canadian kids.
Growing up In a border town, where the only real exposure to Canadian culture was Hockey Night in Canada, because that's about all we could pick up on our TV, was odd. I worked as a caddy at a Country Club in Fort Erie owned and populated by Americans. I first learned about advertising from one of the guys I caddied for named Pete King who owned an agency in Buffalo and even invited me over for a tour.
America and the ways of its people were very familiar to me. In fact it wasn't until I moved to Ottawa at the age of 17 that I realized that there really was a Canadian culture and it was markedly different from the American culture. We were more laid back. And people didn't get all revved up about their elections the way the Americans did.
But I was what I was and I never really stopped keeping an eye on America, especially after the Kennedy assassination when I started to figure out that America was not just some big pasture of plenty where lots of people got rich doing lots of different things.
No, that event made me realize that there were real divisions within the country and that a leader who tried his best to represent the hopes and dreams of everyone in the country was doomed to be hated and despised by part of the country.
I never really intellectualized it back that, but the thought occurred to me and has been in my head ever since. And as I grew, that particular axiom of division was always there poking at my brain.
For the past 50 years or so, I have been watching America closely. Mainly because there was always something weird going on. A cold war. A failed coup or a successful coup initiated by the CIA, government corruption and the ensuing scandals, mass murders, ill-advised military decisions, and all the accompanying protest to full blown terrorist attacks on its icons.
America could always be counted on to provide you will some juicy news every night. And all through my adult life I have lived close enough to be able to tune into it. First in Ottawa, then Toronto and now back to the Niagara peninsula where I started out.
But through it all, you always had the feeling that the country was moving forward, and that all the conflicts, both internal and external, were, if nothing else, advancing the idea of democracy in some way.
To be sure, I have seen a lot of weird shit from that country. But over the past few years, this weirdness has been injected with high powered steroids and is now at the point where it is almost too freaky to believe.
Supporting and promoting a free society, is not cheap, and as a result of that noble cause the country has run up a debt in the neighbourhood of 25 trillion dollars. They have also, in the past 30 years or so gone through 3 major recessions, the last one caused pretty much totally by greed in the money business.
The Horseshoe Up America's Arse
Many countries would have turned into a wasteland after something like the 2008 financial crisis. But America got lucky and elected a president who was willing to take on the challenge of bringing the country back.
He made a lot of highly criticized moves and it took a couple of years, but his administration finally got things turned around and moving in the right direction. All this despite the fact that for the last 4 of his 8 years in office he had to deal with an almost totally obstructionist congress and senate.
To say that his achievements would qualify as minor miracles is not doing them justice. They were huge by any standard.
And after he was finished in office, he determined that the best way for his country to continue on the path renewal would be to support a candidate who would carry on where he left off.
And, hindsight being 20/20, that would have been, far and away the best way to go.
The Monkey Wrench In The Gears
But this was not meant to be.
Mainly because the Republican congress and senate had grown fat and happy with all the under the table money they were making from lobbyists with lots of it to throw around.
They knew that the proposed new Democratic president had the savvy and skill to put a serious dent in their juicy revenue stream and pulled out all the stops to get a Republican president that they could control.
They, of course, picked, Trump. Who better? No real political experience. A loose howitzer that would keep the attention focused on himself while they quietly did the bidding of their special interests. An untrained pitbull who only knew how to attack and attack some more.
He was perfect. At least on paper. They rationalized their choice by telling themselves that there was no way he could be worse that GW Bush.
What You Don't Know Can Hurt You
Yeah…it was a hell of a campaign, and these Republicans put up with some of the weirdest shit that has ever been done in an election race, all in the name of greed.
But what they didn't know is just how dangerous their golden boy really was. I'm sure they thought he would get into office and sit around tweeting all day and playing golf all weekend.
But Noooo. He took his job seriously, and being a chronic narcissist, racist bigot and many other extremely undesirable things, he started using his office (on the advice of anarchists and racists) to start issuing executive orders that would undo all of Obama's hard fought and beneficial policies divert the lions share of the lobby bucks into his pocket.
There are a few theories about what Trump himself had to do to get elected, and what he's doing now to systematically turn his country into an autocratic state. But they don't really matter all that much in the great scheme of things. Russian influence, no matter how deep, is always gonna be hard to prove.
IMHO This Is All About The Greenbacks
Because money is the only way Trump knows how to measure his success. He knows how to manipulate money. How to profit from debt. How to use his presidential power to manipulate the market so that he can profit even when it hurts the country.
When you are bent the way Trump is bent and greed is your only real motivator, you will tell people anything they want to hear, and then rip them off behind their backs.
He has done this in the real estate and development business for the past 40 odd years. Why would anyone believe that someone with such a limited intellect be interested in running a country any differently than he would run his own business. This is his business at the moment and he is running it the only way he knows how.
The trouble is that he has literally painted the Republican party into a corner. If they oppose him, they not only risk his wrath, but they also risk having to justify their support for him and then the sudden change, in attitude which makes them look erratic to their constituents.
I may be all wet here. But the way I see it, this all makes logical sense. Of course, that may also be what makes my little theory wrong. Because there is very little in the way of logical thinking going on in America today. Because the seeds of confusion have been very effectively sown.
So Is This The Death Of American Democracy?
I don't know. But it's definitely among the worst shitstorms ever unleashed on the country, and it's only about 18 month old. I'm not sure how much worse it gets before it gets better.
But over the next several months we will see just how much internal damage Trump's tariffs will actually do to the country.
A lot of people will tell you that things are just fine right now. The market is surging, unemployment is low and the dollar is strong.
But one thing I have learned about the world over the past exactly 71 years is that good shit can turn on a dime, especially when the person holding all big the cards doesn't really care one way or another, because either way he will do just fine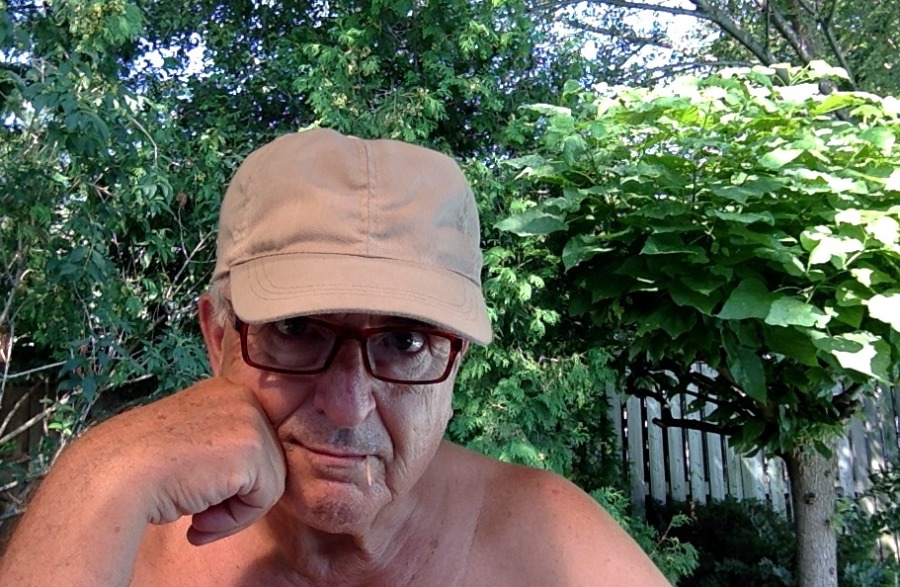 Jim Murray is an experienced advertising and marketing professional. He has run his own business (Onwords & Upwords), since 1989 after a 20 year career in Toronto as a senior creative person in major Canadian & international advertising agencies. He is a communication strategist, writer, art director, broadcast producer, mildly opinionated op/ed blogger & beBee Brand Ambassador.
Jim lives in St Catharines Ontario (AKA The Quiet Side Of The Lake) and is still working with companies in Toronto whence he came.

You can follow Jim
On beBee: https://www.bebee.com/bee/jim-murray
On LinkedIn: https://www.linkedin.com/in/jim-murray-b8a3a4/
On Twitter: https://twitter.com/Jimbobmur
On Facebook: https://tinyurl.com/y97gxro4
""