Rethinking Sex and Morality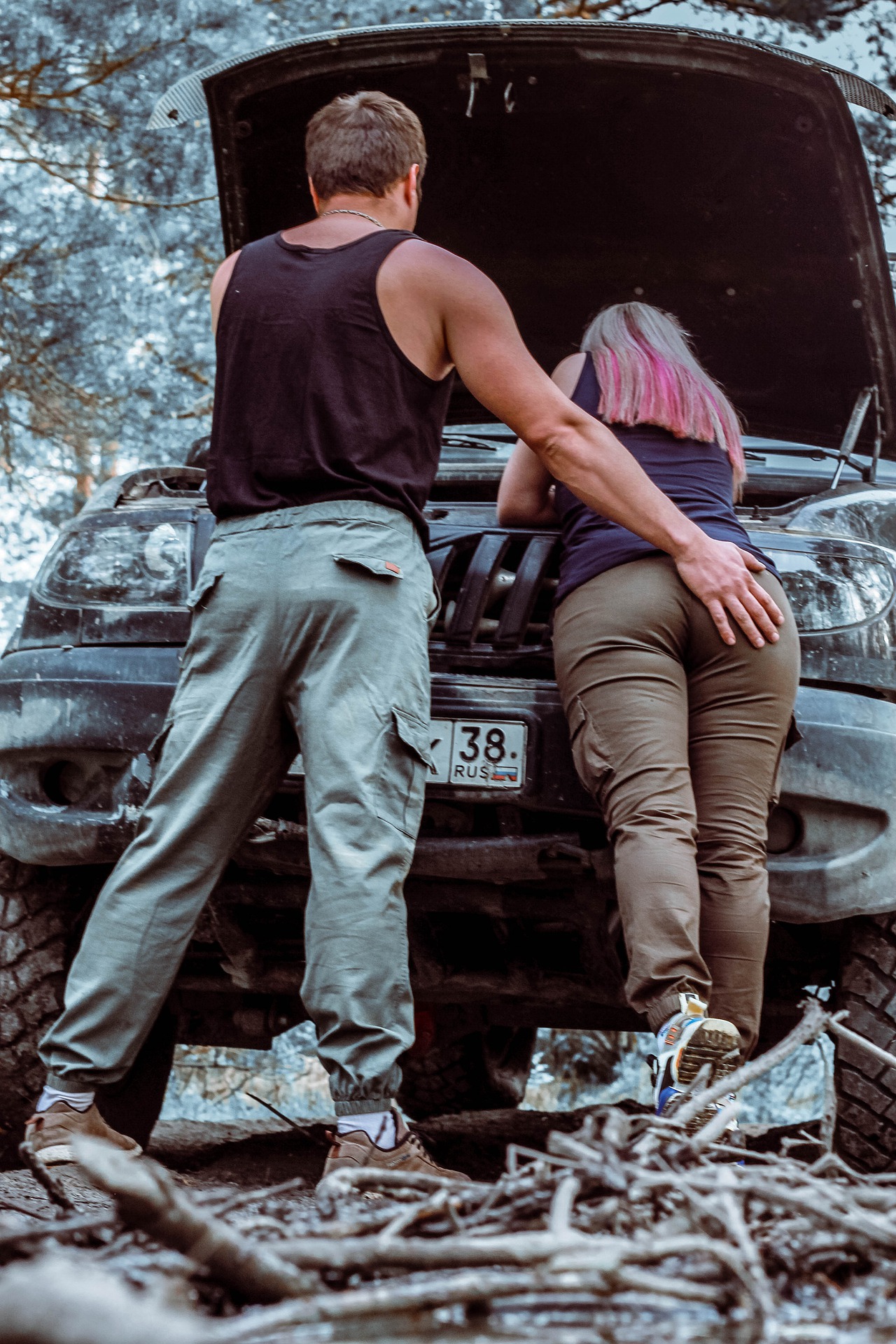 What is it about sex that causes people to associate it with immorality and low integrity? Is it because it feels good and a long time ago, someone decided pleasure was sinful? Or is it just another vehicle for control?
Maybe it is because there is an entire industry around selling sex to married men. Which of the characters in that scenario gets called immoral? The woman who is either a hooker or a porn star. Not the pimp, the director, the stunt dick or the guy jerking off, and definitely not the Jon. It's always the female character who gets labeled immoral and degenerate. 
Why do women who openly claim to like sex get labeled as freaks and whores? Why are some men turned off by women who have a high sex drive? 
Why are people with special needs systematically denied the opportunity to have satisfying sexual encounters and given virtually no sex education? 
None of these scenarios have anything to do with morality. All of them are about control and entitlement. Morality as we know it is a disguised effort to control people's thinking and behaviour. Why do humans so heartily embrace being controlled and deprived of sexual expression? Nothing could be more unnatural and unhealthy.
Humans are wired for sex and emotional connection. 
This means you cannot deny sex to people without causing them considerable pain. I know we all understand this intellectually, but we seem to forget that sex should never be considered a moral issue. Sex is entirely a health issue.
Both The United Nations and The World Health Organization say that sex is a basic human right and that sexual health is not only about controlling sexually transmitted infections and maintaining reproductive health, but also about maintaining mental wellness. That should put a smile on your face.
There is official consensus that all human beings have the right to make free and informed decisions around sexuality, reproduction and gender in an environment that is free from coercion, discrimination and violence. Yet, all around the world, even in the most progressive countries, sexuality is considered to be a moral issue and a thing to be controlled, repressed and exterminated, depending on who is expressing it and how it is being expressed.
In bedrooms all over the world, married couples use sex as a form of control forcing their partners to endure sexless marriages or sexual gratification that is one-sided in nature. This behaviour is actually abuse, yet few couples think of it that way. They think of rape as abuse, but not withholding pleasure as a form of abuse. Believe me, it is still abuse.
Denying your partner sexual pleasure is the same as denying someone food, domicile and safety. Sex is a basic human need and must be given the same level of importance as all other human needs, regardless of your religion, gender, preferences, intellectual or physical capabilities. 
So, if sex is really a health issue, what are the health benefits of sex? 
Mental wellness is one of the many health benefits of sex. Sex also increases your immune function, boosts your fitness level and even elevates your self-esteem. The latter has a positive effect on your mood which gets an immediate boost from orgasm. There's quite a trickle effect that occurs around the level of sexual activity in your life. 
Orgasm causes the release of endorphins and oxytocin which give you that relaxed, feel good effect. It relaxes your whole body, takes the edge off your mood and relieves stress.
You may already know that excessive stress is toxic to your body. Stress and its corresponding behaviours (over eating, drinking, smoking) are known to cause cancer, high blood pressure, heart disease, Type 2 Diabetes, stroke, depression and a myriad of other health problems. 
Studies show that orgasm has positive health benefits for both men and women.  Men who orgasm 21 or more times per month have a reduced likelihood of developing prostate cancer. Orgasm is also tied to improved brain function, muscle development and skin condition due to its ability to spike the production of the hormone DHEA. 
Did you know that regular quality sex (where both partners get to orgasm) boosts your overall level of happiness? Couples who have regular sex are more satisfied with their marriages and their lives in general than couples who rarely have sex, or who have no sex at all. No surprise there. I always considered sex to be the glue of a marriage.
If you want to examine the subject of sex as a moral issue, consider the effect of sexual deprivation on people's health and well-being. Is it moral to deliberately deprive someone of sex when such behaviour amounts to abuse? Is it moral to ruin the body you were given by engaging in unhealthy coping mechanisms such as excessive eating, drinking, smoking and drug use? Is it moral to pressure people to avoid something that has so many health benefits?  Is it moral to deprive yourself and others of happiness and a general sense of well-being? I think not.
You may be interested in these jobs
Found in: Talent CA - 1 day ago

---

Linde

Mississauga, Canada

Full time

Electronics Quality Assurance Program Manager-23000432 Description About Linde: · Linde is a leading global industrial gases and engineering company with 2021 sales of $31 billion. We live our mission of making our world more productive every day by providing high-quality sol ...

Found in: Talent CA± - 4 days ago

---

Wok Box Fresh Asian Kitchen

Leduc, Canada

Education: · Secondary (high) school graduation certificate Experience: 1 year to less than 2 years Work setting Restaurant Tasks Establish methods to meet work schedules Supervise and co-ordinate activities of staff who prepare and portion food Train staff in job duties, sanitat ...

Found in: Talent CA - 6 days ago

---

BC Oil and Gas Commission

Fort St. John, Canada

Specialist, Decommissioning & Operations · Closing Date: 11p.m., April 11, 2023 · The Specialist provides technical and expert oversight of planning and execution of the decommissioning of orphan sites to mitigate risks. · The Specialist, Decommissioning & Operations (Special ...