1 year ago · 2 min. reading time · visibility 0 ·
Review: In The Realm of Ash and Shadow
Title: In The Realm of Ash and Shadow
Author: Kenneth WE. Harmon
Publisher:: Eiledon Publishing
ISBN: 978-0-578-59150-6
Are you a romantic and believe in ghosts and spirits? If you are, you are going to savor award-winning novelist, Kenneth W. Harmon's In The Realm of Ash and Shadow. Incidentally, did you know, according to a HuffPost/YouGov poll of 1000 people, about 45% believe that ghosts or spirits of the dead can come back in certain places and situations.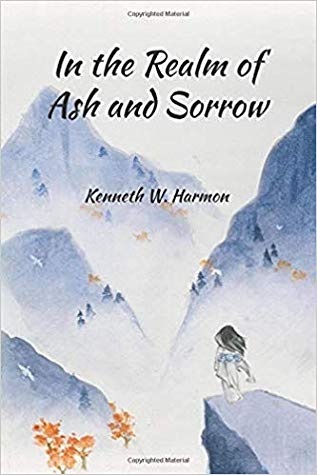 Harmon spins quite a yarn drawing on World War II and the bombing of Japan. An American bombardier, Michah Lund, in 1945, flies over Hiroshima in his B-29 and is killed along with his crew. Micah may be physically dead; nonetheless, his spirit lives on in the land of his hated enemies.
While the B-29 is breaking apart, a young Japanese woman, Kiyomi Oshiro, spots the aircraft as well as Micah falling from the sky. Her curiosity gets the better of her, and she decides to locate Micah's body. Upon discovering that he is entirely intact, she finds him to be the most attractive American she had ever seen. She questions her sanity in looking for someone who would be considered her enemy, yet, she believes he still deserves respect for his courage. Kiyomi is chased away by military officers and was also warned not to pray on behalf of Micah.
Micah's spirit escapes from his body and spots Kiyomi in the distance. Immediately, he is drawn to her and senses a connection between them. Something tells him to follow her, which he does.
As the pace quickens, we learn more about twenty-eight-year-old Kiyomi, who has a daughter, Ai, born out of wedlock. Ai's natural father abandoned Kiyomi upon learning that she was pregnant with his child. Kiyomi subsequently married Jikan Oshiro, who was killed in China, while fighting on behalf of Japan. She now lives with her in-laws, who are determined to find a husband for her in order for them to have an heir. Kiyomi refuses to be told whom to marry even if it means being put out on the street by her in-laws. Moreover, she believes that the spirit of Micah has attached itself to her and is present in her home. He had entered her life for some purpose, but she has no idea what the meaning might be?
Micah is from Bellingham, Washington, and he had lost his brother Levi on Guadalcanal. His relationship with his brother was very close, and he was now determined to seek revenge for his brother's death. He is conflicted as he questions himself if it is possible to forge a relationship with Kiyomi and Ai, who, after all, are Japanese who he hates. He realizes that he has no future with Kiyomi, and for that matter, anyone. Nonetheless, he continues to develop strong feelings for Kiyomi and Ai that gives him a strong sense of purpose.
Harmon ably demonstrates his full power of a writer who can write persuasively as he successfully evokes a sense of despair during the time when an atomic bomb is about to devastate Hiroshima. He has crafted a sensitive restrained and deeply affecting tale of love under extreme duress and conflict. As one excellently rendered scene follows another, and like flowing water, the story moves, just where it will all end is left uncertain until the last chapter. This sweet, complex, and tenderhearted tale unquestionably commands our compassion for love that is found in an unlikely place at an unlikely time. 
The supernatural elements are well-blended into the novel, along with compelling historical details. In our interview, Harmon mentions that he compiled 9000 pages of research, and it shows. He states: "The book had to be authentic and respectful of Japanese culture. I spent a week identifying the buildings in Hiroshima that existed at the time of the bombing by using a map labelled in Japanese. I read diaries written by Japanese people who lived in Hiroshima to gain an insight into their thoughts about the war and to understand how they went about their daily lives." 
In the end, I found myself turning the pages compulsively as believable intense love, and its relentless impact on the lives of two steadfast romantics is explored. Love can be both fragile and enduring, challenging, and comforting. 
Follow Here To Read Norm's Interesting Interview With Kenneth W. Harmon
You have no groups that fit your search