5 months ago · 2 min. reading time · visibility ~10 ·
Review: Truth is in the House
Michael J. Coffinos's Truth is in the House spins a tale focusing on the lives of two households, one black, the Jacksons, formerly from Dublin, Mississippi, and the other, white, the O'Farrells from New York. The setting begins in the late 1950s, continues during the 1960s and essentially takes place in the Highbridge section of the Bronx, where the author grew up.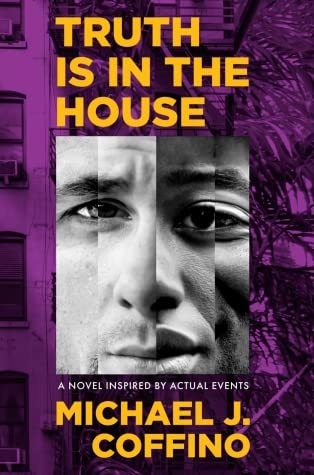 Jeremiah Jackson and his wife Tyra have two sons, Jaylen and Jamani, and Mathew and his wife Bettina O'Farrell have one son, Jimmy.

Shortly after Jeremiah Jackson is promoted to floor manager in his employment, he disappears, never to be found. This pushes his wife Tyra Jackson to pick up her roots from Mississippi and migrate to the Bronx with her two sons, believing that she and her family will elude the mine-laden fields of Jim Crow terrain.

When we first encounter the O'Farrells, they are living in East Harlem. They move to Washington Heights; eventually settling in Highbridge, a section of the Bronx.

Most of the saga is focused on Jimmy O'Farrell and Jaylen Jackson. Their intertwining stories begin on a basketball court in the Bronx. It will extend for several years, including the battlefield of the Vietnam war. Their experiences illuminate each other, moving in and out, merging with somewhat similar themes recurring.

Throughout the narrative, both Jimmy and Jaylen struggle to transcend the traumas and demons of their personal struggles, including pervasive racism, savage assaults by racially defined gangs, and their painful experiences while serving in the Vietnam war.
Early in the narrative, we read about one of Jimmy's devastating experiences where he and his buddy Jack are attacked by a group of hooligans in Highbridge Park with numerous weapons. Fortunately, Jimmy survives but does not escape without sustaining a concussion, a painfully injured arm, some fractured ribs, and a severe laceration in his back. Jack, sadly, is not as lucky and is slain at the scene of the attack. Jack's death will haunt Jimmy for the rest of his life, for taking off and leaving his friend to die without coming to his aid.

Some of Jaylen's haunting adventures that we learn about include his father's disappearance, humiliating mistreatment at a general store in Mississippi, his brother Jamani stumbling into their home following a brazen baseball bat assault, watching his mother being rescued by his cousin outside a restaurant in Raleigh on their way to New York, a clash at a bar where two young people were shot and murdered, and his brother's drug dealing.

Coffino masterly portrays Jimmy and Jaylen's thinking, exposing different takes on the same events. He skillfully laces the past with haunting clarity and unflinching honesty that resonates with truth, not merely of the experiences of the youthful protagonists but of the broader, more significant facts about present day American society. The prose is clean, direct, mature, and Coffino uses rhetorical devices to vivid effect. He also has a way of creating moments that generate conflicting and unpredictable emotions as he imparts a distinctive voice to each of the protagonists leading readers to a more profound interpretation of the social and political mood in the U.S.A during that era.
Follow Here To Read Norm's Interview With Michael J. Coffino

You have no groups that fit your search