3 weeks ago · 2 min. reading time · visibility ~10 ·
Signs That You Are Destined to be an Entrepreuner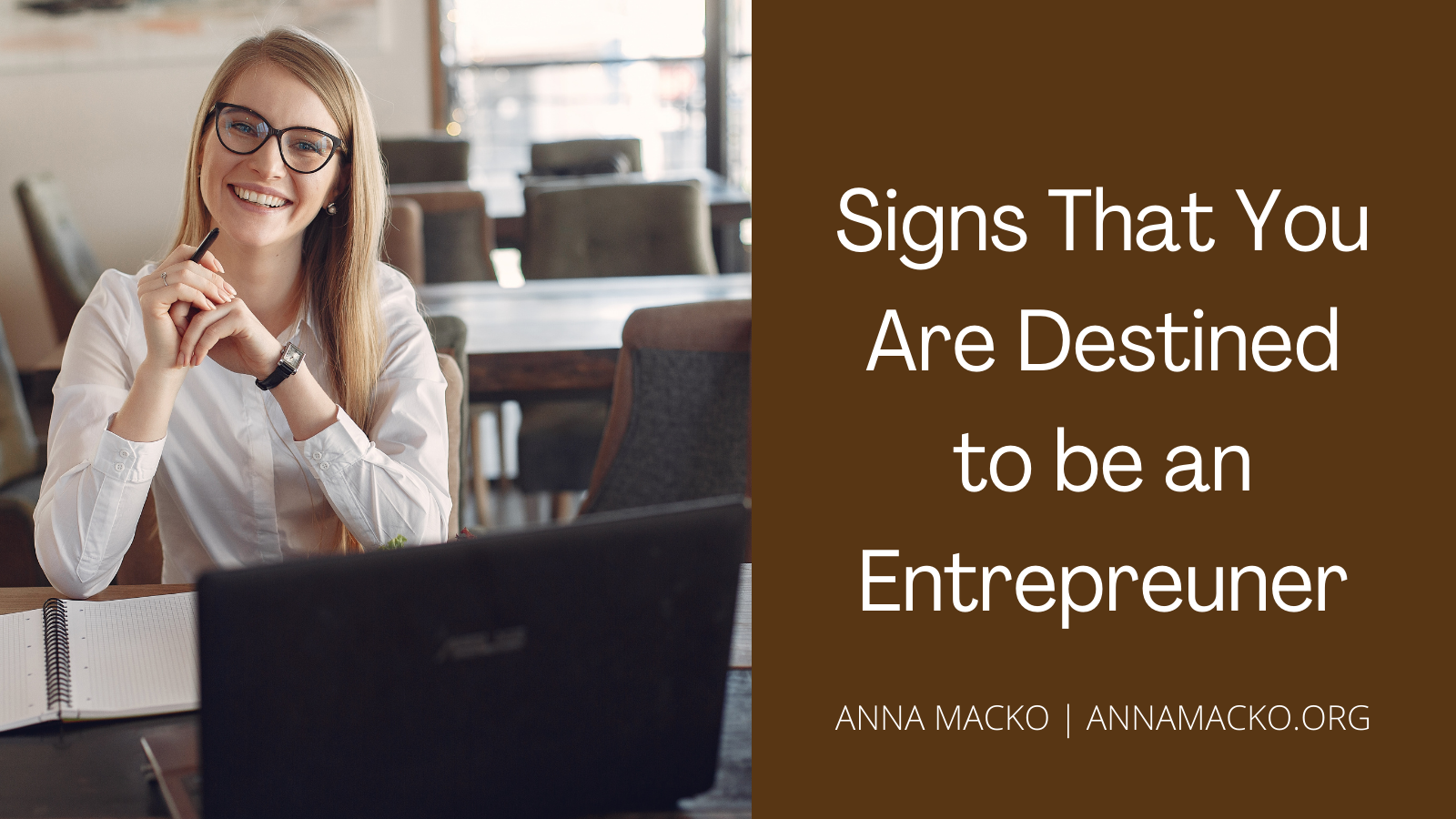 Some people believe they're born to be entrepreneurs, while others see it as a skill that anyone can learn. Regardless of how you feel about entrepreneurship, these 12 signs indicate that you're destined to become one.
You Keep Setting New Goals To Reach
Having a restless spirit is one sign that you'll become a great entrepreneur. Experiencing the freedom to be yourself is a sign that you'll become an entrepreneur.
You Prefer Being In Control
If you're an entrepreneur, don't feel pressured to be in control. However, being in charge is a great trait to have. To be successful, you need a solid team working with you.
You Take Risks
If you were the first child to jump in the lake when it was clear, then entrepreneurship is for you. Business owners need to be able to take calculated risks.
You Like To Earn Money
Many entrepreneurs start their businesses because they want to be rewarded for their hard work. They don't want to work for someone else's salary. They prefer to make their own.
You Feel Different From Others
Many successful entrepreneurs have felt they didn't fit into the "normal" way of living life. They stopped going to school, quit their lucrative jobs and even went on foolish and silly things to live life on their terms.
You Are Introverted
Being an introvert isn't about not wanting to be around people. It's about being able to recharge and be alone. There are many advantages to being an introvert, as many people who are naturally focused on their startups fail due to their lack of connection.
You're An Action Taker
Great ideas are a dime a dozen, and millions of people around the country have them. The reason people don't become entrepreneurs is that they don't take action on their ideas.
You're Good With Finances
Having a budget is important to business, but many entrepreneurs waste money on unnecessary expenses. Being good with money is a step toward being successful as an entrepreneur.
You Are Tenacious
Never say never. To succeed as a startup entrepreneur, you need a rare tenacity
You Have Confidence
You have to have the confidence to believe in yourself and to believe that you can make it happen. Believing in yourself is the key to being a successful entrepreneur.
You're Naturally Curious
Being an entrepreneur is about asking why, and by doing so, you'll discover new solutions to existing problems. You'll also develop new ideas and solutions that can be easily adaptable.
You Look At The Big Picture
As an entrepreneur, you need to have a clear vision of what you want to do and how you want to do it.
Many characteristics help people become successful entrepreneurs. But, in most cases, these are only a few of the many possibilities.