Blogging
>
Jim blog
>
Small Business Marketing & Communication Volume 14: A Second Chance To Make A First Impression? I Don't Think So.
Small Business Marketing & Communication Volume 14: A Second Chance To Make A First Impression? I Don't Think So.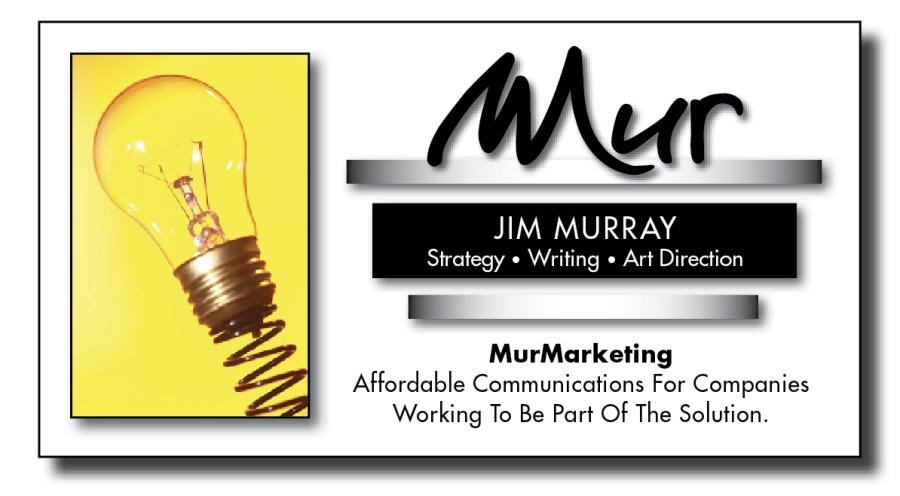 Developing or retooling a small to medium sized business, as every business owner will tell you, is a lot of work. And it can cost a great deal of money too. But all too often in this process, however, some of the things that are actually the most important parts of getting your venture off to a good start are the things that are often kept on the back burner. Generally speaking, this has mainly to do with communications
What You Don't Know Can Hurt You.
A lot of small business owners, especially those without a great deal of previous experience from a career or without any formal marketing training, operate under the assumption that their salesmanship and passion for their product or service is much more important than the image they project right out of the gate. And that may have been true in the days before the Internet came along, but these days, it's anything but.
 Invisible Scrutiny Is Everywhere.
If you have skimped on things that give your business the feel of a real branded entity, you are doing your business a genuine disservice. Because, as much as you wish it weren't true, your word and the passion behind your pitch will only take you so far, and that distance seems to shrink more and more every year.
The majority of the belief development or due diligence that your prospect will through is stuff they do pretty much their own. This includes reading your web site and shuffling it up to the final decision makers, along with your business card and any collateral material you choose to leave with them, checking your references, verifying your cases studies etc.
These materials have now become every bit as much a part of your sales team as anything or anyone on your staff. Because after your half hour with the prospect, these are the things that they are going to spend their time with, and they will either turn the tide in your favour or against you.
A Worthwhile Investment
At the end of the day, you really do get only one chance to make that favorable first impression. And you want that impression to be one of a business that has its act together, that looks like it has genuinely arrived and one that makes its selling argument powerfully and without reservation. Because, like it or not, this is how you are being judged by your prospects, and for the most part they are looking for reasons to not to do business with you. Not because they are sadistic or mean spirited, but because it's in their nature to always believe there's 'something better' out there.  So be that 'something better' for them.  The investment isn't going to be that huge, but the dividends it can pay will serve your company well for years to come.
Six Essential Pieces Of Communication That Every Small To Medium Sized Business Should Have.
1   A Communication Strategy that outlines your goals, your target audiences, your main benefit, your reasons to believe and your company's character.
2   A Logo and selling line that creatively and succinctly sums up your business.
3   A Business Card that tells your prospects exactly what you do, what you can do for them and how to get hold of you.
4  A  Company Brochure that tells your company's story in a straightforward compelling way.
5  A Web Site
that details all the selling features of your company and explains in depth your level of customer commitment, houses testimonials and case studies, which are your principal reasons to believe.
6  A Well-Crafted Information Profile on your company that you can send to any publications that are read by your target audience, as well as for use in business media such as Linked In. It can also for the basis of any email marketing you might want to do.
These are the bare bones basics that you need to reinforce your direct sales efforts.
After that you can start thinking about collateral materials, and that list can vary considerably depending on your business and your target audience.
The bottom line is that being prepared and having your basic ducks in a row will make it that much easier for you to make a great first impression.
You can access other posts in this series here: https://tinyurl.com/y2zczwvj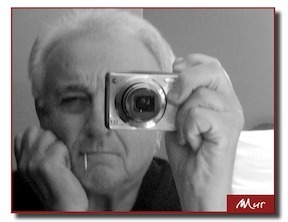 Jim Murray (that's me) is a writer, art director, marketer, editorialist. reader, sports fan and  TV watcher. I have been actively posting on social media since 1998. I am also a former ad agency writer and art director & ran my own creative consultancy, Onwords & Upwords, from 1989 until recently when I closed it and opened a freelance enterprise called Murmarketing. I live with my wife, Heather on the Niagara  Peninsula work with a small group of companies working  to make a positive difference in the world.
My Current Blogs Include:
Brand New Day (Environmentally Conscious Products, Services & Processes) • MurMarketing (Communications Advice) • Muritorial (General Interest, Politics, Human Nature and all the rest of the stuff I'm interested in)

You can follow Me:
On beBee: https://www.bebee.com/@jim-murray
On LinkedIn: https://www.linkedin.com/in/jim-murray-b8a3a4/
On Facebook: https://tinyurl.com/y97gxro4

Biz Catalyst 360˚ https://www.bizcatalyst360.com/author/jimmurray/

You may be interested in these jobs
Found in: Jooble CA - 2 days ago

---

Roska DBO

Fox Creek, AB, Canada

T his Fo r e man a r e a is c om pr i se d of t h e f ol l ow i ng: t h e gas p la nt, and t h e R a s p b e r r y F i e l d Ru n . T h e g a s pl a nt i s a n i nt e g ral co m po n e nt a nd co ll e c ti on p oint o f a s i gni f i c a nt amo u nt o f p r o d uct i on f r o m t ...

Found in: Talent CA - 5 days ago

---

McDonald's

Prévost, Canada

Restaurant Leader · We are more than just your local restaurant. We are a collection of hardworking small-business owners. · Did you know that from coast to coast, we serve delicious choices to more than 2.5 million people in over 1,400 locations every day, or that we have proud ...

Found in: Jooble CA - 2 days ago

---

Amplifon AG

Stony Plain, AB, Canada

Client Care Coordinator (Stony Plain, AB) Home · Power up your purpose Client Care Coordinator (Stony Plain, AB) · Client Advisor – STONY PLAIN, AB, Canada · Overview · An estimated 3 million Canadians are hearing-impaired and that number will continue to rise as the populatio ...