Blogging
>
Jim blog
>
Small Business Marketing & Communication Volume 16: A Few Object Lessons From The Creative World


Small Business Marketing & Communication Volume 16: A Few Object Lessons From The Creative World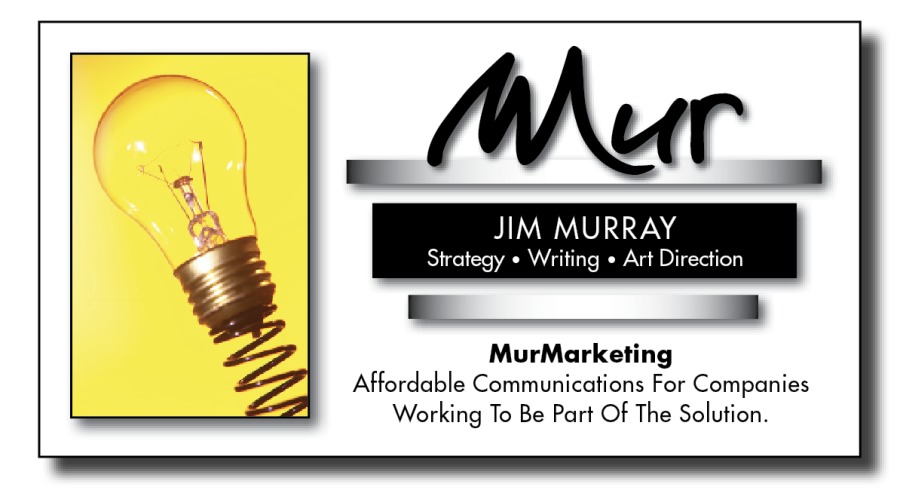 Last week I had to delete from my life a consultant who asked me to design a web site and create a logo and positioning for them which I was happy to do.

This consultant then told me they were working on the content, which I insisted they write anyway because of the nature of their business. Then I heard nothing for them for three months, at which time I found out, through, a third party, that they had decided that the positioning and the design was not right for them and were moving in a different direction.
This happens to creative people all the time, usually when the client doesn't really have a handle on the direction they want to go in. The thing that pissed me off was that I never heard a single word from the consultant directly, other than to thank me for my patience, at various times in the process, and that the content would be ready soon. This was obviously bullshit.
This consultant advises other businesses on how to be more professional in their dealings with their customers. Paradoxically, this consultant has no concept of how to deal with their own suppliers. It ultimately begs the question, if this consultant does not deal in a straight ahead way with their suppliers, how do they deal with their customers?
This was not a project that was going to make me a small fortune, its was really almost pro bono. But the lack of respect and outright deceit this consultant showed throughout the process made me feel like this consultant didn't really get it at all. And that's their loss.
The lesson here is that if you come across someone that you think is going to be a little flaky or flighty, give them a cost ahead of time and insist on a down payment. This way if they screw you over somehow, either deliberately or simply out of ignorance, it will at least cost them something.
For me, I'm happy, because its just one less thing to be unhappy about.
But at the same time it leads to a couple of piece of advice that I am happy to share.
Piece 1
The biggest mistake most small businesses make is never learning to the trust the people they hire to help them.
This stems from the fact that, in their hearts, most small business owners find it very difficult to impossible to relinquish any control or responsibility when it comes to their brand.
These are people who believe their sales efforts have got them to where they are and and can always carry them further. These are also people who tend to die young from heart attacks and strokes brought on by carrying their burden alone.
Learning to trust isn't easy, even though in many cases it's a matter of life or death. If you want your business to grow, I mean really grow and you think you can do it alone, you are in the words of the great comedian Lewis Black...totally delusional.
You are also risking your heath and happiness, and at the end of the day, it will, more often than not, suck to be you. Learn to trust.
There are a lot of trustworthy people out there in the business of helping people like you.. despite what you may believe.
Piece 2
When you ask someone, like a creative person or strategist, to do something for you, and they do it, it's alright to change your mind.
All but the most egocentric or idiotic creative and strategic people will agree that's part of the process and will be happy to work with you to make sure you're comfortable with both the process and the project.
But when you change your mind and don't bother telling the people who are working for you and move on with other people, all this does is demonstrate a complete lack of professionalism on your part.
As your business moves forward, if it does at all, you will be seen as the kind of client who can't be trusted and and you will always find the experience of dealing with them frustrating. But more importantly this will hurt your business in the long run, because your message will be the product of confusion and maybe even inaccuracy.
No matter who you are, in order to make sure your business is projecting the right image, creative people people are important to you. If you treat them with respect, they will jump through all kinds of hoops to give you their best thinking. And that will be an important part of building your business.
You can access descriptions of other and links to other posts in this series here: https://tinyurl.com/y2zczwvj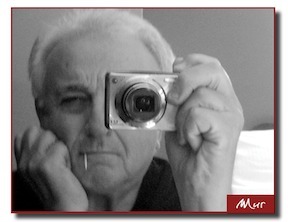 Jim Murray (that's me) is a writer, marketer, editorialist, reader, TV watcher. I have been actively posting on social media since the early 2000s. I live with my wife on the beautiful Niagara Peninsula work with a small group of companies working to make a positive difference in the world.
My blogs are all accessible on beBee.com

https://www.bebee.com/@jim-murray
I am also a Featured Contributor at Bizcatalyist 360˚
https://www.bizcatalyst360.com/author/jimmurray
You can follow me:
On beBee: https://www.bebee.com/@jim-murray
On LinkedIn: https://www.linkedin.com/in/jim-murray-b8a3a4/
On Facebook: https://tinyurl.com/y97gxro4

You may be interested in these jobs
Found in: Jooble CA - 3 days ago

---

Axis Communications

Oakville, ON, Canada

IT Business Analyst – Finance***Analyste d'affaires informatique – Finance page is loaded IT Business Analyst – Finance***Analyste d'affaires informatique – Finance · Apply locations CA - Oakville CA - IDS time type Full time posted on Posted Today job requisition id R-33870 I ...

Found in: Talent CA - 2 days ago

---

Central Québec School Board

Québec City, Canada

Job percentage: 100% · Immediate supervisor : Director General · Nature of Work · The position of Director of Adult Education Centre & Vocational Training Centre entails the responsibility for the management from both the pedagogical and administrative aspects of all the progr ...

Found in: Talent CA - 2 days ago

---

HGrégoire

Candiac, Canada

H Grégoire Toyota Candiac est à la recherche de représentants des ventes pour ses départements de vente de véhicules neufs et de véhicules d'occasion · C'est votre chance de rejoindre une équipe dynamique en plein croissance · Responsabilités: · Accueillir et conseiller la clie ...