Some Simple Advice To Help You Become A Better Blogger. Part 4.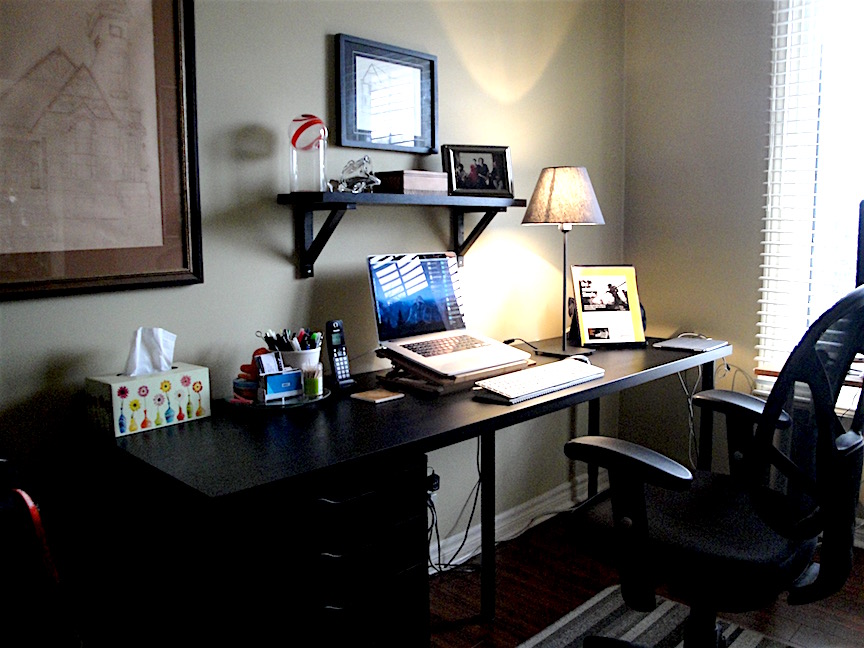 This is the fourth installment in a series on blogging and what works for me. It's based on things  I have learned throughout the trial and error process of posting more than 2500 articles on Pulse, WordPress, Medium, Google Plus & here on beBee.com.  The other posts in this series are available at 
So here you are thinking wow… posting my blog and having it exposed to millions of  'professionals'. This is gonna be great. I'm gonna build a massive following like those ubiquitous INfluencers, over on LinkedIn, engage with a good percentage of my fans and then the world will be my oyster.
LOL.
LOL because ... after pouring your heart and soul into whatever is is your talking about ... after carefully choosing the right buzzwords for your headline according to some LinkedIn hamster who wrote a blog about it… after carefully constructing your argument, painstakingly detailing your story, keeping it to the appropriate length and wrapping it up with a flourish … what do you get - 36 page views and a couple of lame-ass comments.
Just shoot me, right? Don't be so hasty. Bullets cost money.
The Tribal Geography Of Business Media
Any social media site is a tribal culture. The tribal boundaries on LinkedIn are drawn, in my opinion, by occupation, areas of interest and personal motivation.
The biggest divide is between the tribe of people who work for other people and their bosses and the tribe of people who work for themselves.
People Who Work For Other People
People who work for other people tend to make up the vast majority of any social media environment, because they make up the vast majority of the industrialized world.  So if you work for yourself, anything relevant that you may have to say is of little interest to these people.
If, for example,  you look at all the INfluencers, over on LinkedIn, who are drawing hundreds of thousands of page views, you will see that most of them pander to the employed, the wannabe employed, the wanna stay employed, the wanna make more money from being employed and their bosses.
These people are remote coaches (ie they coach through books, webinars, podcasts and high priced speaking engagements) and HR experts. There are a few business leaders sprinkled in for good measure.
So if you want to talk to people who work for other people in your posts, you're gonna have to stand in line behind all those big time and heavily promoted bloggers and their fairly generic, list-based, kinda vacuous stuff.
Tough gig.
The Entrepreneurial World
This kingdom is much smaller. In my area of operation, (marketing & communications), for example, LinkedIn has told me there are about 4.3 million souls. Many of those people deal mostly with sales. Much fewer of those people deal with actual communications in a buying or selling capacity.
Then, of course you have about a zillion or so vertical silos: (accounting to zebra ranching and everything in between) and the various areas of business that these silos define, including: product design, engineering, manufacturing technology development, software development, communications, logistics, sales management, insurance, etc
What do you know, another tough gig, mostly just figuring out who to reach and how to reach them.
Targeting Is The Single Biggest Issue
Understand that all I have done here is the first thing I would do on any communications project I was charged with.
This is quite simply, asking & answering the question, WHO AM I TALKING TO?
Once you know or have decided that, then you have a lot more gas in your tank. Because knowing who you are talking to is the key to figuring out: a) What you want to say to these people, b) How to say it so they will get it  c) What their hot buttons might be, and d) How to push them.
The BeBee Solution 
Fortunately for all of us, beBee has come along with an affinity based site. What this means is that you can actually, after a bit of research, target your posts much more specifically to the target audience or audiences you feel would be most receptive to your message.
My Own Purpose Here Is Very Simple. Like Yours Should Be
The primary reason I blog is that I'm trying to show people who may need the services of a highly experienced professional communicator, strategic thinker, writer, art director etc, that I am one of those, and that I'm here to help them.
So the majority of my posts have to do with explaining the various tools and processes that are needed for effective communication.
I have a secondary target audience of younger, less experienced people who just want to learn how to communicate more effectively. 
What I hope is that these people read my blogs and learn something that will help them develop their creative skills, so that when they do communicate, here on beBee or anywhere, they will be putting out good quality stuff.
This, in turn, will help shrink the great pile of crap out there and ultimately help gain more visibility for those who are writing useful and meaningful stuff.
The Learning
1. The keys to effective blogging on LinkedIn or beBee, or anywhere else for that matter, are: Identifying your target audience, figuring out what they might be looking for and giving it to them.
2. Choosing you target audience based on the potential need they might have for your product or service.
3. Blogging is a process that requires a long term commitment on your part and the patience and persistence to keep it going.
4. Jim Murray is one of the world's great communicators and a hell of a nice guy for giving you all of this insight for free. (LOL).
Now you know a little bit more of what I know. Feel free to use it for both the betterment of mankind and your own selfish ends.

My blogs, including others in this series, are all accessible here on bebee.com
I am also a Featured Contributor at Bizcatalyist 360˚
https://www.bizcatalyst360.com/author/jimmurray
You can also follow me on social media:
beBee: https://www.bebee.com/@jim-murray 
LinkedIn: https://www.linkedin.com/in/jim-murray-b8a3a4/
Facebook: https://tinyurl.com/y97gxro4
You may be interested in these jobs
Found in: Jooble CA - 2 days ago

---

MindGeek

Montréal, QC, Canada

As a Vendor Relationship Associate, you will maintain positive relationships with our vendors and suppliers, negotiate and renew contracts, and ensure that all vendor-related tasks are completed efficiently and effectively. You will report to the IT Procurement Manager and will w ...

Found in: Talent CA - 2 days ago

---

McDonald's

St-Laurent, Canada

Équipier/ère à temps plein · Nous sommes bien plus que votre restaurant du coin. Saviez-vous que d'un océan à l'autre, nous servons nos délicieux produits à plus de 2,5 millions de clients dans plus de 1 400 restaurants chaque jour ou que nous venons en aide, avec grande fierté, ...

Found in: Jooble CA - 2 days ago

---

Innovapost Inc

Ottawa, ON, Canada

Requisition Number: 2442 Province:Ontario (CA-ON) · Country: Canada (CA) · Employment Type:Regular · Who are we? · We are the technology arm of the Canada Post Group of Companies which includes Canada Post, Purolator, and SCI. Innovapost provides client-specific Information Te ...