3 years ago · 4 min. reading time · visibility 0 ·
Soul force and the immortal part of history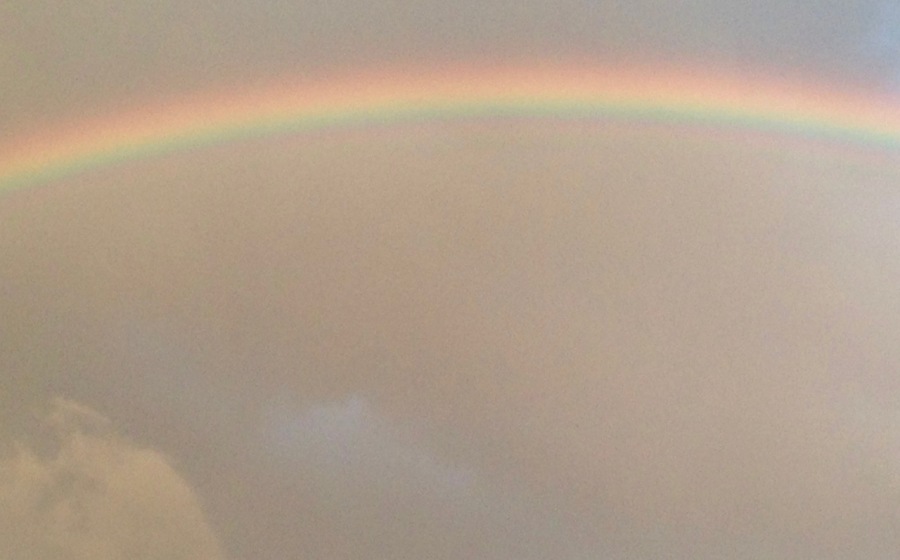 This has been such a messed up year with so much filth, so many falsehoods, the legitimization of outright misogyny, the globally-dangerous ravings of a sick man occupying the White House, rampant racism and glorification of the lunatic fringes of society, the incessant acts of terror, the emptying of entire countries of people marginalized solely due to their belief system, misguided taxation policies created solely for the enrichment of those who already have more than they can possibly put to any use other than self-aggrandizement, the earth continuing to be raped for the sake of lining shareholders pockets, people being thrown to the curb without health care, aboriginal peoples receiving apologies that have little more lasting impact than the breath with which they were uttered, black men shot down in the street for the simple reason that they are black, and I could go on.
I shan't.
Rather, I choose to embrace the hope that somehow the decent people among us will make our voices heard and putting partisanship aside will struggle to find common ground that rekindles decency.
I have been reading a wonderful compilation put together by the late journalist and writer William Safire - Lend me your ears Great Speeches in history. This near 1,000-page anthology contains speeches ranging from Cicero's 'city that is set on a hill' to Socrates' address upon his sentencing to death to Carl Sagan contemplating the potential self-destruction of the earth.
It's not a book you read from cover to cover (although you certainly could), but one in which you dip your brain for inspiration and learning.
Last night, I spent some time reading two speeches.
The first was broadcast in 1933 by Yale professor William Lyon Phelps and its subject revolved around the habit of reading and owning books. Phelps was said to have more than 6,000 volumes in his library, all of which he had read and "some of them twice." His remarks resonated with me as I believe we all could do well to return to the sheer glory and wonder that is reading and the magic transportation that books offer.
Here's a brief excerpt.
"…your own books belong to you; you treat them with that affectionate intimacy that annihilates formality. Books are for use, not for show; you should own no book that you are afraid to mark up, or afraid to place on the table, wide open and face down. A good reason for marketing favourite passages in books is that this practice enables you to remember more easily the significant sayings, to refer to them quickly, and then in later years, it is like visiting a forest where you once blazed a trail. You have the pleasure of going over the old ground, and recalling both the intellectual scenery and your own earlier self.
"Everyone should begin collecting a private library in youth; the instinct of private property, which is fundamental in human beings, can her be cultivated with every advantage and no evils.
"Literature is the immortal part of history; it is the best and most enduring part of personality. But book friends have this advantage over living friends; you can enjoy the most truly aristocratic society in the world whenever you want it….in a private library, you can at any moment converse with Socrates or Shakespeare or Carlyle or Dumas or Dickens or Shaw or Barrie or Galsworthy."
There have been recent posts on social media platforms where I read about the act of reading and its apparent demise. They posit that our short attention spans and need for constant entertainment and diversion render the book obsolete. Even the long-form post (which this appears to be becoming) is thought too much for people. Perhaps this is true BUT every time one of my boys brings home a book from school they are excited to enter its world. Every birthday and special occasion features the gift of reading to my children. My boys use their own money to purchase books!
There is hope and on that note of hope, I can turn to another speech which drew me in again. It seems more relevant than ever and in its words, you can find both despair for what we have failed to accomplish in the 54 years since it was first given voice and a faint glimmering of possibility.
On August 23, 1963 Dr. Martin Luther King was the principal speaker at a peaceful march on Washington, D.C. where he spoke from the steps of the Lincoln Memorial. Many of these words will be engrained in the consciousness of many people of my generation and as a true testament to their power, they remain as powerful today as they were over half a century ago. What a profound shame that recent history shows us traveling in a direction diametrically opposed to the path he set out.
"We have also come to this hallowed spot to remind America of the fierce urgency of now. This is no time to engage in the luxury of Colling off or to take the tranquilizing drug of gradualism. Now is the time to make real the promises of democracy. Now is the time to rise from the dark and desolate valley of segregation to the sunlit path of racial justice. Now is the time to open the doors of opportunity to all of God's children. Now is the time to lift our nation from the quicksands of racial injustice to the solid rock of brotherhood….
"The whirlwinds of revolt will continue to shake the foundations of our nation until the bright day of justice emerges….Let us seek to satisfy our thirst for freedom by drinking from the cup of bitterness and hatred. We must forever conduct our struggle on the high lane of dignity and discipline. We must not allow our creative protest to degenerate into physical violence. Again and again we must rise to the majestic heights of meeting physical force with soul force….
"When we let freedom ring, when we let it ring from every village and every hamlet, from every state and every city, we will be able to speed up that day when all of God's children, black men and white men, Jews and Gentiles, Protestants and Catholics, will be able to join hands and sing the words of the old Negro spiritual, 'Free at last! Free at last! Thank God Almighty, we are free at last!'"
I wish you well for 2018 and bid a not-so-fond farewell to 2017. Perhaps we'll collectively find a way to unleash the 'soul force' and make this world a better place than that which it appears to be today.
© Copyright 2017, Don Kerr, Don Kerr Writes - All rights reserved.
don@donkerrwrites.com
https://ridingshotgun.squarespace.com
You have no groups that fit your search