5 years ago · 6 min. reading time · visibility ~10 ·
Swim upstream or go with the flow? How one school of Fish succeeds in the business of design.
First published June 19, 2015 on donkerrwrites.squarespace.com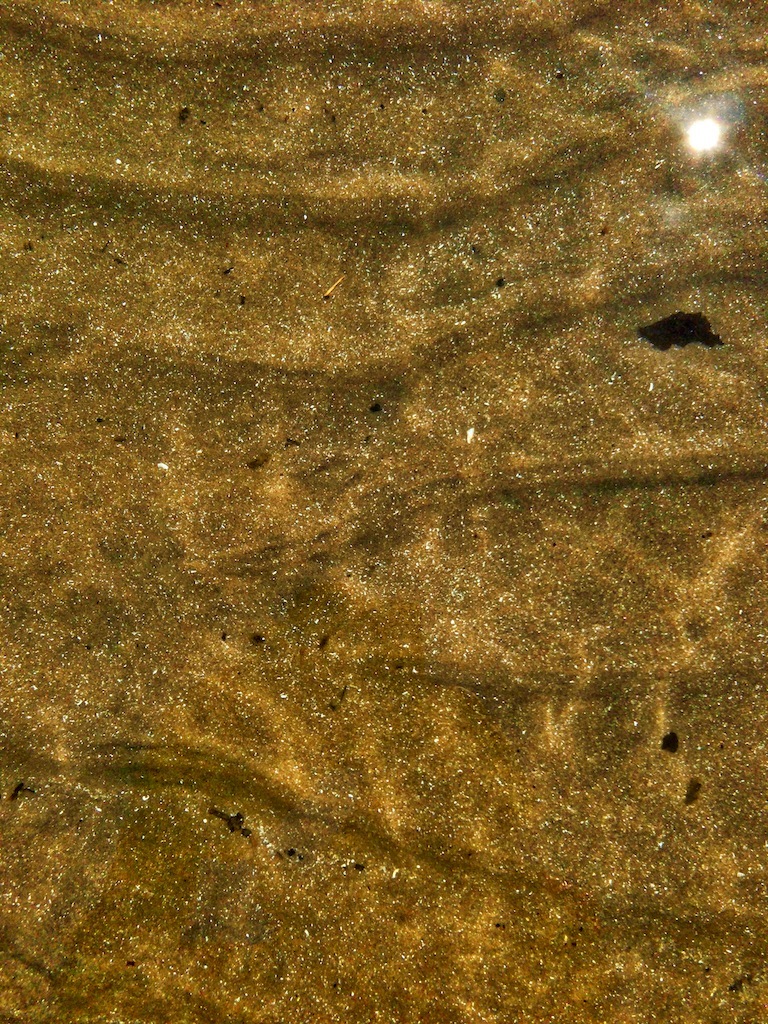 Conventional wisdom is the cobbler's children have the worst shoes. During my 30+ years working in the designed communications community I can attest to the validity of that phenomenon in this sector. For an industry driven to help clients communicate in the most sustainably differentiated and relevant manner possible, the design industry is remarkably poor doing the same for itself. 
During my years in senior management with leading international and domestic agencies the drive to communicate genuine differentiation was a frequent topic of discussion and a constant failure in execution. Almost every agency will say virtually the same thing with the occasional twist thrown in for reasons of caprice or notions of cleverness. It is hard because at the heart of effective designed communication is commonality.
Let's play a little game.
Below I have listed 13 of the top-rated design agencies on earth. Each of them have done remarkable work for astounding clients. I have also included the terminology they use to quickly differentiate themselves. Your challenge (without resorting to the web) is to match the motto to the firm.
Pentagram, London - ______________________
Landor, S.F. - The world's preeminent brand consulting firm.
Meta Design, S.F. - Visible Strategies
Saffron Brand Consultants, Madrid - Transform brands and businesses with the clarity of rigorous thinking and the courage of bold ideas.
Happy Cog, NY - The place where responsive design began.
The Chase, Manchester - Creative Consultants
Flux Design, Jakarta - Continuous improvement to be the best.
Dessein, Perth, AU - We want to create brands of the heart.
Labbrand Brand Innovations, Shanghai - We demystify branding to build brand value.
Total Identity, Amsterdam - Fit for the Future
Litmus, Ahmedabad - Make your brand strategy simple
Casa Rex, São Paulo - We don't design for consumers.
Brandient, Bucharest - We deliver innovative branding solutions for the emergent entrepreneurs and companies.
If you're a complete design agency geek you will realize I didn't mix up the companies and mottos at all! I didn't really need to because they are virtually interchangeable. In fact, Pentagram, genuinely a global thought- and design-leader doesn't even bother and that is perhaps most telling.
The point is this - powerful design agencies who create brilliant work for their clients are defined by THEIR WORK!
And that work runs the full gamut of creative thinking, efficient production, superior client service, appropriate technological insight, fair (not cheap) pricing, effective conversation, and the myriad of talents, insights, ambition, and dedication that go into sustaining a mutual beneficial relationship.
When I sat down to write this, the third in my series of articles on companies who embody effective leadership, branding, design and communications principles I sought first to discover genuine differentiation. As I laboured away I realized that my quest was misdirected. For while the agency I will tell you about has a clearly stated motto - Different by Design - it is not that which makes it successful. 
The agency's CEO commented that her company, Fish Out of Water Design, is different because they are "strategic design thinkers." Thinking this over it occurred to me that their success could not be pinned on that foundation alone simply because every single design agency in the world that has ever created success for even one client must by nature be strategic design thinkers.
But what is it that propels one agency forward while many, many fail?
How did that happen?
Authenticity
There is a minor trend emerging in these articles. In two cases the leadership of the companies features natives of Newfoundland. To hear Charlene Codner tell it she is convinced that her cultural background contributes to the Fishes' authenticity. "We are pretty simple," she comments. "We tell it like it is, we are true to ourselves, we find it hard to be inauthentic because frankly it's just too hard. How can you possibly keep track of tales you've told unless they are founded firmly in truth?"
CEO Rebecca (from the north-west coast of Lake Ontario!) shares this commitment to being genuine. "Although it doesn't sound sexy or revolutionary, we are about common sense. If you have a great product it's easy to be authentic," she says. "Our clients get this and appreciate it. It's not for everyone, this process of swimming up stream but it is core to our very being and those who like it seem to like it alot!"
Working with a broad range of clients in various media, the Fishes exhibit a couple of unusual behaviours. Yes, they undertake all of the activities of any reputable design firm - explore, question, experience, challenge, demand, and assess. Perhaps it is the manner in which they approach these activities where they display genuine authenticity. As Charlene says, "We have a deep understanding and awareness of our real capabilities and we know when we need to collaborate. We acknowledge both strengths and weaknesses and fully embrace the notion that we are by no means masters of the universe,"
This internal and external transparency translates into an atmosphere of trust with clients and prospects. "We have leveraged the authentic nature of our conversation with clients to display the courage of our convictions and ensure we have the capabilities to back up our promise of performance," remarks Rebecca. "When we commit to learn the brand with extensive in-store exploration, by diving deeply into our clients' businesses, by understanding as intimately as possible their real challenges, we build sustainable relationships."
It's how the Fishes approach working with their team too and at least part of the reason they have risen to their current stature.
"A boat doesn't go forward if each one is rowing their own way."
Swahili Proverb
This quote is central to the Fishes' approach to leading the team.
"We will readily acknowledge that the coaching aspect of leadership is something to which we both need to devote more attention," says Rebecca.
The senior Fishes experience a very common challenge with creative entrepreneurs. So much of the success of the company is founded upon a few individuals' exceptional talent it becomes difficult to know when you can loosen the reins a bit. Everyone will acknowledge that overall success is genuinely a product of overall contribution but for the principals there's always a nagging doubt hidden away in the dark corners of the mind that keeps asking - have we done the very best possible, have we legitimately delivered the optimum solution, have we ensured that our promise of performance will ring true again this time and god forbid, what if it doesn't?
By no means is this unique to the Fish. It is a hallmark of true confidence when the founders can allow those they have assigned accountability to actually exercise the authority to act. My experience has proven that much of what happens in this realm of coaching goes back to lessons taught us by our Mom! Share your toys. Treat people like you want to be treated. Be wary but trustful. Say what you're going to do and do what you said you we're going to. As Charlene acknowledges, "The solution one of our teams brings forward may not be exactly what we would have done but have come to realize that if you have really smart people on your team they can be trusted to deliver really smart solutions." 
Rebecca chimes in,"We sometimes forget those moments in our past when the people for whom we worked took off the shackles and let us get on with our work. We have had to learn to respect difference and in the process we have become a more generous management team. We both have a great deal invested in the success of this business. We constantly have to remind ourselves though that only by investing confidence in our team will the business maintain growth."
"With good coaching, proper motivation and the right club structure with organic growth, you can achieve an awful lot in football."
Gary Neville
In the design business too apparently!
Insight & Innovation
It is perhaps Rebecca's observation about investing confidence that underpins the company's innovation metric. As she commented, "Charlene started this business long before I appeared on the scene and she created a going concern with her ability to deliver strong creative. I know I am biased but she really is the best creative director I've ever worked with. What we needed to do though was decide how to move from a small, boutiquey agency to one with the ability to deliver end-to-end programs for mainstream retail clients." 
Charlene chimed in, "So the first real innovation for the 'new' Fish was to get into the nuts and bolts of the business. How big did we want to be? What happens to the soul of a small team when it grows large? Did we need the formal structures of management? Did we and could we offer highly targeted services in one very specific discipline, packaging for example or could we build for nose-to-tail communications?"
The pair will admit to successes and failure on this front. The attempt to formalize a management structure with the requisite Gantt charts and organizational dynamics and complex reporting relationships quite simply did not resonate for the Fish. This is a firm that knows (or came to know) that it revolves around effectively expressing the vision and values of the founders and ensuring that day-to-day and long-term activities stay true and on course.
"Once we kind of figured out who we wanted to be when we grew up (acknowledging that growing up never really stops) we then set our minds to creating a team comprised of caring talented people who could deliver consistent excellence," said Rebecca.
The team made the requisite investment in technology. They created two distinct divisions within the company to address packaging and store design/communications. Importantly though, at the hub are the duo who provide the overall focus, breadth of insight, and depth of experience - Rebecca & Charlene.
Because, when you boil down the essence of what makes one agency swim efficiently and effectively while another is caught up the net of 'busyness' it is the overall ability to bring consistent, authentic leadership predicated on trust, confidence and belief that distinguishes one from the other.
On this front, the two Fish partners confidently lead their team to deliver comprehensive designed communications for clients who value an authentic and transparent approach to mutually beneficial relationships.
So the next time you're in a Sobey's and see what they're doing with private label and other food initiatives remember that way in the background are a shoal of fish swimming hard to keep the retailer relevant and appealing.
At least on this front, the Fish and their clients have a shared commitment to do better and perhaps that is what genuinely differentiates this one firm. 
In the interest of full disclosure, I have been engaged by Fish Out of Water Design on several occasions. This does not however limit my ability to provide objective commentary. At least I don't think it does!  www.fishoutofwaterdesign.com
"
You have no groups that fit your search