1 year ago · 3 min. reading time · visibility ~10 ·
Thanksgiving 2020. The Lows & The Highs Are Both Off The Chart.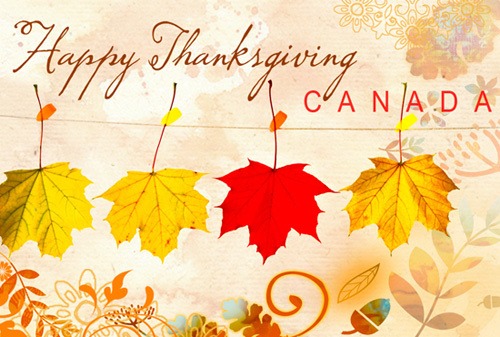 This year, maybe more than any year in my life, I have a ton of stuff to be thankful for.
1. My life. About 4 months ago I had some pretty serious spinal surgery, and it was a lot more life threatening than I cared to imagine. But I got through it all in one piece, thanks to an amazing surgical team at Hamilton General.
2. A bunch of other nurses, therapists and doctors, who helped me get to the point of being more or less able to take care of myself when I left the hospital.
3. My upper body strength that helped me accomplish a lot of a stuff that I would not have been able to otherwise. Simple things like transferring from my chair to the bed and to the machinery and devices l where I could build up my leg strength.
4. My background in philosophy, that allowed me to keep things in perspective and not succumb to depression as a lot of people do.

5. My cousin Gregg Salivan, who brought a great crew down from Toronto and built us a kickass ramp, front porch and back deck ramp, out of the goodness of his heart.
6. My sister, Sharon, who has been there for us big time all the way through this. Who did the shopping for Heather when the Plague was at its zenith and who put us onto the place where we got an amazing deal on the van that we use to haul my sorry ass to rehab.
7. All my friends, real life and social media, whose relentless encouragement gave me a ton of strength
8. My kids who have been more than willing to help out in anyway they could, and will probably be asked to do more this winter.
9. The outpatient rehab team at Hotel Dieu Shaver, who keep pushing me and have convinced me that getting my mobility back, in some form or another, is not just possible, but actually in the process of actually happening.
10. And most importantly. my wife, Heather who has been there every step of the way through this process, who kept shouting and waving at me when I was lost in the darkness of this illness. Who camped out with me in the early days of the Plague and who brought me all kinds of things almost every other day, to help me keep in touch with my reality in the surreal world where I was confined. Who listened to me talk myself back into sanity, and helped convince me that there was nothing could not do if I set my mind to it. Who took over nursing me when I got home and who is the real constant in my life, just like she has always been.
This has been the worst year of my life in some respects, and the best in others.
The worst because I never want to go through what I went through this year ever again. Once is enough, thank you.
The best because I really got to see what I was made of, and discovered than I am a lot tougher and more resilient than I ever gave myself credit for. And it also taught me a lot about the real power of love, that helped me heal in ways I will probably never understand.
So this is a lot to be thankful for sure. And by this time next year, I hope I can add something like being thankful for the bike ride I took down to Giant Tiger.
Everybody who knows me will get that.
I hope your Thanksgiving is filled with things to be thankful for. Have a good one. Save some room for dessert.
Jim Murray is a writer, a reader, a sports fan and a TV watcher who has been writing about the sports & entertainment worlds since1998, when he created his first blog, The Couch Potato Chronicles, which he publishes regularly along with his political/marketing blog, Skinny Dipping In The Lava Flow, both of which are available onbeBee.com
Jim Murray is also a former ad agency writer and art director. He ran his own creative consultancy, Onwords & Upwords, from 1989 until just recently when he closed and opened a freelance enterprise called MurMarketing.
He lives with his wife, Heather, in the beautiful Niagara area of Ontario and works with a small group of companies that are trying to make a difference in the world.
You can follow Jim
On beBee: https://www.bebee.com/@jim-murray
On LinkedIn: https://www.linkedin.com/in/jim-murray-b8a3a4/
On Twitter: https://twitter.com/Jimbobmur
On Facebook: https://tinyurl.com/y97gxro4
You have no groups that fit your search