2 years ago · 2 min. reading time · visibility ~100 ·
The Adventurer: Curse of the Midas Box on Prime.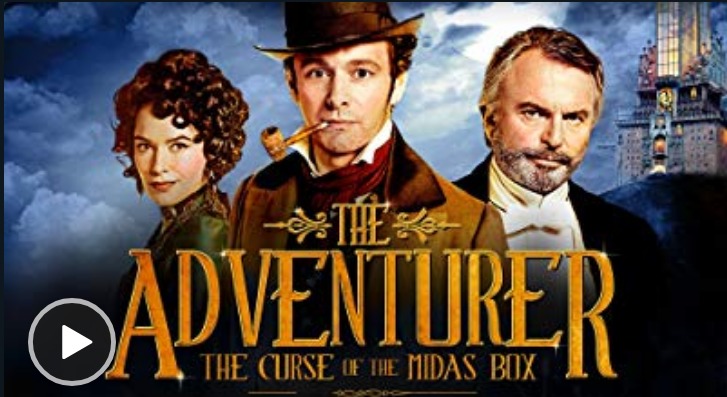 Part of the responsibility of having grandkids is checking out movies that you think they might like, so when they come to hang out with you for a few days in the summer, you have something to show them that keeps them up past their bedtimes.
So a couple nights ago we went into Prime and found what looks to be the first in a series of "Adventurer' films. Having said that I have since discovered that this film was made back in 2013, and as far as I know, no sequel has materialized. Yet.
This movie takes place in 1885 and is all about a madman's search for the legendary 'Midas Box' which evidently turns anything you put inside it to gold.
The story doesn't make a hell of a lot of sense, so suspension of disbelief is rather essential here. But it's got a lot of good people in it like Sam Neill, Lena Headey, Michael Sheen, who plays the crazy drug-addled lawyer, Blum on The Good Fight, and the wonderful Ioan Gruffudd and everybody seems to be having a jolly good time.
This is kind of a poor man's Indiana Jones type flick. And although it is a bit disjointed here and there, it's a lot of fun to watch, and the production values are quite respectable.
I like these kind of movies because they really do remind me of the good old Errol Flynn movies that a lot of us old farts were raised on. There lots of action, a little romance and nothing too gross in the way of gore, so it definitely gets approval for the 8 year old and maybe the 4 year old too.
Judging from the ending, they were very much setting up to make this a series of movies. And that's great, my only hope is that they iron out a few of the rough spots for the next installment if there ever is one.
If you're into this kind of light adventure or have kids or grandkids who are, this is a short list of titles on Prime that people who watched the Adventurer also watched.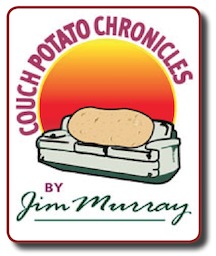 Jim Murray is a writer, a reader, a sports fan and a TV watcher who has been writing about the sports & entertainment worlds since1998, which is when he created the Couch Potato Chronicles.
Jim is also an ex-ad agency writer and art director and has run his own creative consultancy, Onwords & Upwords, since 1989. He lives with his wife in the Niagara area of Ontario, and works with companies that are trying to make a difference in the world.
You can follow Jim
On beBee: https://www.bebee.com/bee/jim-murray
On LinkedIn: https://www.linkedin.com/in/jim-murray-b8a3a4/
On Twitter: https://twitter.com/Jimbobmur
On Facebook: https://tinyurl.com/y97gxro4
You have no groups that fit your search