3 years ago · 4 min. reading time · visibility 0 ·
The Art Of Bingeing Your Way Through The Winter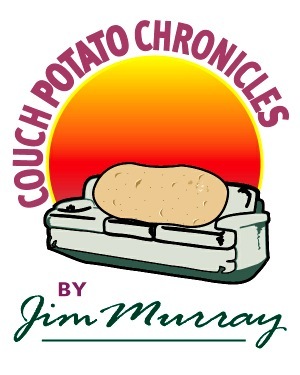 Admittedly, I am nor have I ever been, a big fan of winter. But the damn thing keeps coming at us year after year. Heavy clothing. Windows all closed. Days that are too cold to ride your bike anywhere. Eternal grey skies. It all pretty much sucks and is more than enough to get your brain working overtime on thinking up things to do till spring finally arrives.
One of the things that a lot of people turn to these days is their TV. And to be honest, from that perspective, there really never has been a better time to be alive.
Over the past decade or so, however, network TV, which used to be the king of the hill, is slowly being usurped by streaming video networks like HBO, Showtime, Crave TV, Netflix and Amazon Prime, among others.
The competition is so fierce that major conventional networks are really pushing the idea of streaming anytime, just like foes. But at the end of the day, it all comes down to content.
Network content, with very few exceptions, is tailored to a mass audience, and because of the commercial element involved, a lot, but not all, of the programming has to be relatively free of expletives, nudity and realistic political focus, for fear of upsetting precious advertisers.
But because the streaming services run commercial free and world wide, make their revenue from subscriptions and create relatively little of their own programming, they are much freer and I would strongly argue, much less formulaic, in the content choices they offer.
I have gravitated toward this quality content since the late 1990s, when I started to write this column.
Today, I have both Netflix and Amazon Prime. Netflix is much more mature and has a hell of a lot more content. But Amazon Prime, it's reported, has close to 50 new original series and features in production, and frankly, I prefer a lot their original content to that of Netflix by a small margin.

So what follows is a short list of some of the best stuff I have seen of both of these streamers along with little mini reviews.
Prime Video Series
Mozart In The Jungle: OK so crazy Mexican conductor, Rodrigo De Sousa, gets hired by the New York Symphony Orchestra. This is quite possibly the most entertaining series I have seen in a long time.
The Looming Tower: Jeff Daniels plays a high level CIA operative who figures out 9/11 before it happens. This is political bullshit at the highest level. It will piss you off. But it's damn good.
Bosch: 4 Seasons of adaptations of the Michael Connelly Harry Bosch novels. The writing is crisp. The acting is great and the casting is right on the money. This is the quality you get when you don't tell the writer to piss off after you have optioned his books.
Goliath: If you've ever wondered where David E Kelly (LA Law, Hill Street Blues, etc) has got to, this is it. Super powerful legal/crime stories each told in a season. Billy Bob Thornton is perfect as a former corporate lawyer working on street level cases and drinking a lot of Jack Daniels.
The Night Manager: Superb 3-part adaptation of the John Le Carre novel of the same name. Not really spy stuff but it sort of is. Hugh Lawrie is probably the best bad-ass I have seen in a long time.
Jack Ryan: Pure adrenaline, and looks like it has a bright future especially in America, because it's really hawkish and the Yanks always outsmart everybody. I hate the jingoistic side of it. but it's very exciting for the most part.
Netflix Series

Godless: This is a 7 episode limited series that starts Jeff Daniels as a psychotic criminal gang leader back in the old west. The textures and atmosphere of this series are amazing. And I don't have to tell you, there's a lot of shooting mixed in with some of the deeper themes. This is quite brilliant and compelling TV. We'll be watching it again.
The Sinner: One of those quiet tales of murder out in the middle of nowhere starting Bill Paxton, who has lead/ character skills with the best of them.
My Next Guest: David Letterman interviews a bunch of really interesting people, one person/ one episode at a time.
Collateral: Great British terrorist/anti-terrorist series. Not much to tell you. It moves slow and deliberately, something the Brits are really good at.
Longmire: This started out on A&E then got cancelled after a few seasons and then picked up again by Netflix. This is one of the very best modern day western series ever done. My sister fell in love with Robert Taylor, who plays Sheriff Walt Longmire, whose town is surrounded by Indian reservations and all the politics that creates. Superb TV on every level and one whole story throughout the entire run.
The Kominsky Method: This is the latest vehicle from the legendary Chuck Lorre (The Big Bang Theory), about two old friends in Hollywood. One an actor/acting teacher (Michael Douglas).The other is his agent (Alan Arkin). This is a strange kind of buddy pic that alternates between tragedy and comedy. The two lead actors are both simply amazing, and have equally amazing scripts to work with.
The Bodyguard: Another really fine Brit series about a former special forces guy who becomes bodyguard to a high ranking British MP. This is a combination political and love story and is top notch on every level.
The Fall: This is a cop melodrama starring Gillian Anderson as a bit of an obsessive compulsive police inspector trying to trakt a serial killer in Dublin. I only watched the first season of this series. But look forward to checking out more.
Grace & Frankie: This is another delightful pairing, this time Jane Fonda and Lily Tomlin as sisters-in-law who end up both getting divorced and sharing a house in Malibu. This series gets a teeny bit corny from time to time, but the story line is great and the supporting cast is wonderful, including Martin Sheen and Sam Waterston as the ex husbands. Really smart stuff, well performed.
Deep Water: Aussie cop series. Persistent female detective with an older partner who's a bit of a slacker try figure out who killed a gay man. Set in Bondi Beach, which is a place I'd like to live if I lived there. Good stuff. The Aussies are getting better and better at this sort of series.
As you can see, there really aren't any movies here. Mainly because I don't really watch all that many. Most of them either suck or are too Hollywood formulaic for me. Too many years of that shit, I guess.
Anyway, what you see here is the best, but not all of the best, of the series we watched this year. There will undoubtedly be more, because life really is a journey of discovery, isn't it?
I'll be posting mini reviews on new shows I like as I see them.
jim out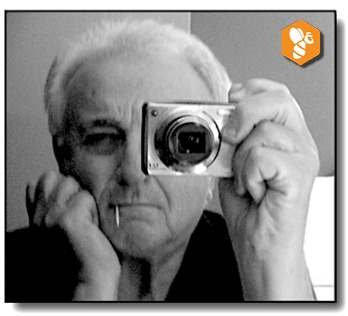 Jim Murray is an experienced, ex agency, advertising and marketing professional, amateur photographer and publisher of the Couch Potato Chronicles, which is in its 20th year. He is a communication strategist, writer, art director, broadcast producer, mildly opinionated op/ed blogger & beBee Brand Ambassador.
Jim is a Toronto refugee and lives in St Catharines Ontario (AKA The Quiet Side Of The Lake) and is currently a partner at Bullet Proof Consulting. www.bulletproofconsulting.ca
You can follow Jim
On beBee: https://www.bebee.com/bee/jim-murray
On LinkedIn: https://www.linkedin.com/in/jim-murray-b8a3a4/
On Twitter: https://twitter.com/Jimbobmur
On Facebook: https://tinyurl.com/y97gxro4