11 months ago · 4 min. reading time · visibility 0 ·
The Art Of Pin Pricking In 2020
T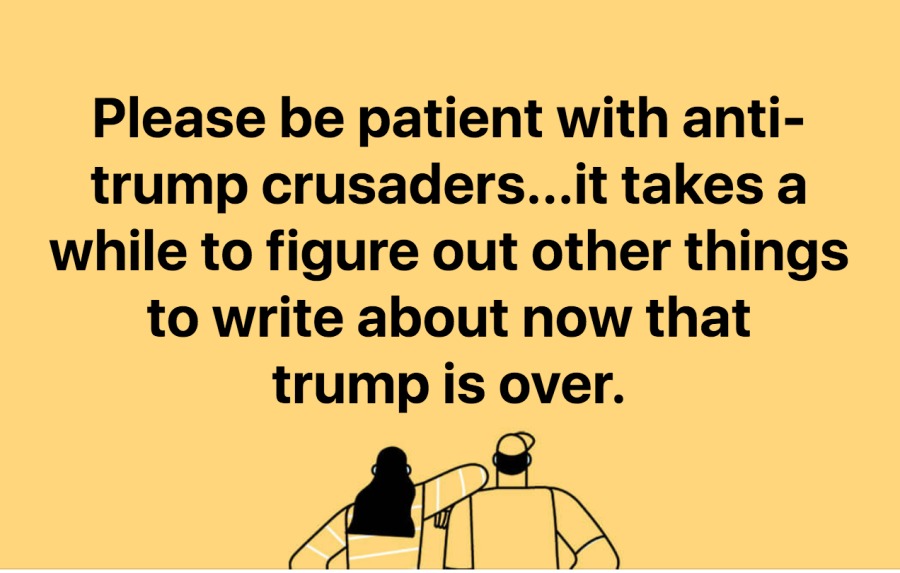 here is a lot of conversation going on these days on social media now that the United States has evidently come to its senses, and, in decisive fashion, voted Donald Trump out of office.
As is generally the case with elections, to the victors go the spoils, which include bragging rights. But in this election, the real spoils are expressed in the opportunity to turn the big ship of state around and hopefully keep it from crashing against the rocks.
So in essence, it can be seen a positive change that will, or should, have a ripple effect around the world, as countries start to gain back their trust in and lose their fear of an America that had, for any number of reasons, skidded off the rails and come perilously close to fascism.
The agents of change, who are the people who helped to bring this all about, are many and varied and came from all over the place, working with whatever tools they have at their disposal to make the happen.
I was one of those people, and I know a lot of others who were as well. And though my efforts would be considered relatively small, perhaps even insignificant, I was happy to do what I could.
Up until the 2016 election, I was not what you would call a political person, more like a fan than a participant. But when I started following the run up to the Republican nomination, my spidey sense took over and was screaming in my head that there was something really wrong here and what was happening, especially to the Republican party.
Donald Trump was steamrolling his way through a dense field of candidates, repositioning them through name calling and slander. And the sad part was that none of them put up anything even remotely resembling a fight.
Having been active on social media and a TV talk show fan for a number of years, I knew who Trump was, and my opinion was that he was an egomanical con artist, famous for mainly being famous, and the big boss of a mediocre reality TV series and a dubious real estate empire. His reputation for honesty in business was non-existent and his appearance on talk shows was cartoonish in the way that the various hosts, most notably David Letterman, would slice and dice him with the truth about his life.
So when I discovered he was actually making a serious run for the presidency, unlike the one he made earlier, which was a farce, I was flabbergasted. But I was also excited, because from what I knew of Trump and his over-inflated ego, I reckoned that he was his own worst enemy and that something as simple as playing his own words back to the American people would surely sink his ship again.
What I totally underestimated in this analysis were two things:
1. The amount of racial hatred that exists in America, despite the fact that the past 8 years gave them an African American president who basically pulled their ass out of the fire of greed and manipulation that caused a recession that almost wrecked that country, and 2
2. The complete gullibility of right wing leaning people who had come to believe that government was responsive for the trash can their lives were burning in.
When I saw that playing on this discontent was Trump's strategy, I further underestimated the number of Americans that fit snugly into these categories and realized that he actually had a base of support that was fairly substantial.
The rest, as we all know, is history, sad and inglorious as it may have been.
It now appears that the tables has turned on Mr. Trump, mainly because he has been an abject failure at bringing any substantive policies to fruition, other than huge tax breaks for the rich and corporations..
He has also destroyed any good will that existed between the United States and most of the progressive countries of the world. As a statesman, he quickly became known as a sad joke. And as a party leader he ruled with an iron fist, creating loyalty through fear that he would destroy the career of anyone who opposed him with the absurd power of, of all things, his Twitter account.
The Pin Pricker Society
The Trump presidency was an absurdity and as such became an incredible source for satire and criticism across the entire spectrum of the information and entertainment worlds. Many careers were revitalized by the wealth of material Trump created for public consumption. It was all Trump all the time all over the world.
In my world, in a small city in Canada, we worried about our relationship with the United States, which was by far our largest trading partner. And so I became determined to shoot as many pins as I could, and add to the critical mass of unflattering Trump stuff.
It was great sport, even though it got progressively more depressing as his reign went on and he failed to achieve anything he had guaranteed to his people other than the rich and corporations. But what was even more depressing was the sad fact that he was getting away with this and had the complete support of his party, despite the apparent absurdity of the whole thing.
Positive change only happens when you have a bunch of people who are prepared to stick pins in the so called 'conventional wisdom' that allows greed, hate and exploitation to flourish in the world.

Me
I have been using my pin a lot, especially when talking to those Americans for whom maintaining the status quo is profitable at the expense of those for whom it is destructive.
There is enough of everything we need in the world to keep it going round. It just needs to be shared more equitably. If that's not worth fighting for I will turn in my pins tomorrow.
Trump will be gone soon, and the Koolaid that all his faithful have been drinking will dry up and things will hopefully calm down. But the real unknown is just how long that will take.
The sooner, as they say, the better. In the meantime. I will keep my pins handy…just in case.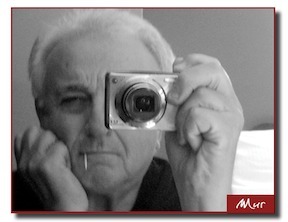 Jim Murray is a writer, marketer, editorialist, reader, sports fan and TV watcher. He has been actively posting on social media since 1998. Jim is also a former ad agency writer and art director & ran his own creative consultancy, Onwords & Upwords, from 1989 until recently when he closed it and opened a freelance enterprise called MurMarketing. He lives with his wife Heather in Canada on the beautiful Niagara Peninsula and works with a small group of companies working to make a positive difference in the world.
Jim's Current Blog Streams Include:
The Couch Potato Chronicles (Entertainment Opinion & Reviews (Book, TV, Movies, Sports, Web)
Brand New Day (Environmentally Conscious Products, Services & Processes)
Skinny Dipping In The Lava Flow (Social Commentary)
MurMarketing (Communications Advice)
These blogs are all posted on the beBee.com blog server.

You can follow Jim:
On beBee: https://www.bebee.com/@jim-murray

On LinkedIn: https://www.linkedin.com/in/jim-murray-b8a3a4/
On Facebook: https://tinyurl.com/y97gxro4
Biz Catalyst 360˚ https://www.bizcatalyst360.com/author/jimmurray/
You have no groups that fit your search