The "Art of Thrift": 5 Tips to Becoming Thrift-Savvy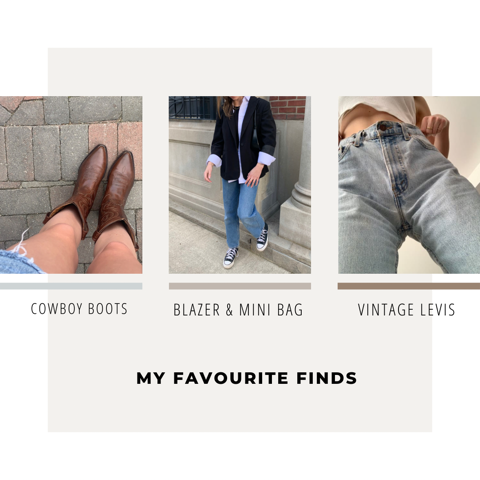 As someone who both loves fashion and cares deeply for the environment, it is a constant struggle to keep up with what's trending and yet limit the amount of fashion waste that I create. I don't want to participate in fast-fashion but it's easy; I can acquire new trends quickly and for the least money possible.  It's great, right?  Wrong!
If one really cares about fashion's impact on the environment and creating a better more sustainable future, we need to be committed and must resist the urge to shop fast and thus eliminate fast-fashion as the first option.  But then what? This push creates a new dilemma: how do we find trendy pieces on a budget. Well, the answer is we look for sustainable solutions.
I know this is easier said than affordable brands are hard to come by.  The truth is that not everyone can afford sustainable fashion because it's out of reach financially.  Realistically, not everyone can drop $100 on an organic cotton-shirt.  But this shouldn't put a damper on our pursuit for conscious fashion because we have options and in my opinion the easiest most affordable one, is to head to the thrift store!
Tips to Mastering the "Art of Thrift":
1.  Plan ahead
You have to know what you're looking for so I recommend planning ahead.  When I go thrifting, I often make lists of the exact pieces I'm looking for or I'll create a mood board to have a visual guide to reference.  Also, it is great to know when your particular store gets "new arrivals".  This way you shop when there are lots of new items to search through!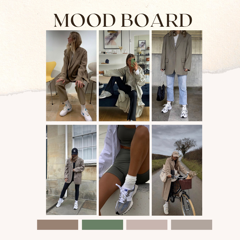 2.  Create a budget
If you can map out exactly what you want beforehand, you'll have an idea of how much want to spend.  My advice would be to reference brands where you would
typically shop and consider how much you would have spent. I can almost guarantee that at the thrift store, you'll spend significantly less than you would otherwise. It just depends on where you go and what you're looking for!
I usually aim to find basics, accessories and shoes, for $5 or less. But with outerwear and denim, count on spending a bit more.  Typically, my goal is to spend no more than $15 on a single item unless it's in amazing condition or a vintage piece I have been searching for awhile.  Examples would be, vintage cowboy boots or the perfect pair of Levis jeans (which are hard to come by).
3.  Look for "quality"
One thing shopping second hand requires is knowing and recognizing quality materials. Remember there's a reason some of these items have lasted so long! For instance, with denim you will want to find 100% cotton because they are made well and thus last so long. Also remember that not everything exists in its original form, so you'll have to keep an eye out for minor blemishes.
4. Consider upcycling
Say that you've found the perfect piece but there's a hole in the sleeve or it's a few sizes too big.  In these cases, consider upcycling.  There are tons of DIY's with tips for upcycling or simply take your item to be tailored.  There are so many options, you just have to put the effort into finding them.  Never give up on the perfect find!
5.  Invest in the search
This is your reminder that thrifting often takes a lot of time so you have to be willing to invest in the search.  Some individuals, like myself, literally love to spend hours searching through thrift store racks.  They say that "one man's trash is another man's treasure!"  The key is that you have to stay patient, persevere and remember that it will all be worth it in the 're investing time not only in yourself and your also in preserving the world around you.
You may be interested in these jobs
Found in: Jooble CA - 6 days ago

---

Jia Hong construction

Saskatoon, SK, Canada

Full time

review purchasing requirements on equipment, material or service · prepare and place purchase orders · research, source, choose and assess suppliers in terms of reliability, cost-efficiency and quality of their products · Communicate with suppliers as appropriate · Invite quo ...

Found in: Jooble CA - 2 days ago

---

United West Edmonton

Alberta, Canada

Full time

Description · Job Description: · We specialize in Customer Service and enhancing the consumer experience. We are fortunate enough to be partnered with some of Canada's most well-known brands. Our focus is on developing and maintaining relationships in order to create long-lastin ...

Found in: Jooble CA - 2 days ago

---

Government of Canada

Sarnia, ON, Canada

Full time

OverviewWork environment · The Incident Management Department is divided into 4 areas: · 1) Environmental Response · 2) Search and Rescue · 3) Vessels of Concern · 4) Incident Management · Here is a little more detail on the four (4) areas. · Environmental Response (ER) · The Env ...