The Best 4 Yoga Poses for a Strong Lower Body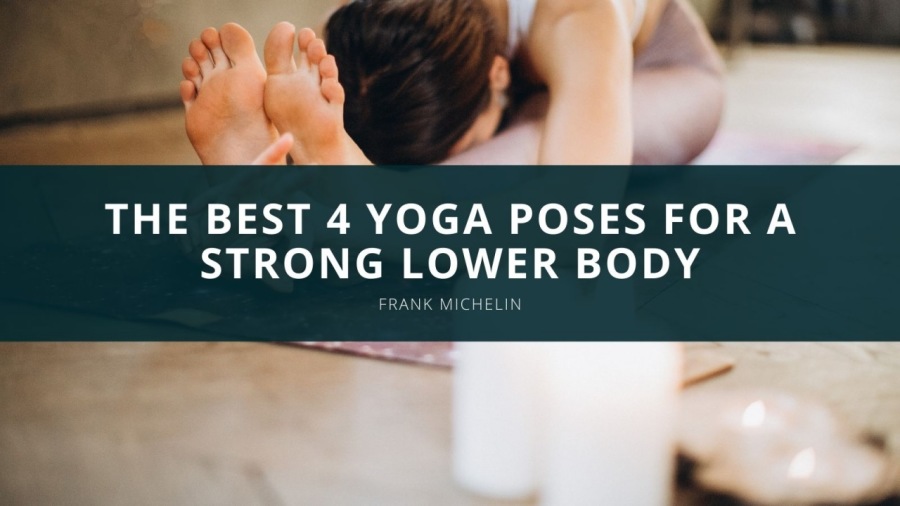 Yoga is a popular exercise that includes meditation, breath control, and stretching. It is widely practiced to increase health, relaxation, and flexibility. There is increasing evidence that yoga can improve health problems such as fatigue, asthma, chronic pain, and more. If you suffer from lower back pain or are looking for more mobility and flexibility in your lower body, yoga can help! Let's take a look at four different yoga poses that can stretch your lower body and increase your strength.
1. Downward Dog
You must get onto all fours for the downward dog and try to position your hips above your knees and shoulders above your wrists. Spread your fingers wide and press through your hands to lift your hips up. Come onto your tiptoes and stretch the base of your spine up towards the ceiling, making a straight line from your head to your lower back. A correct downward dog should look like you are in an upside-down V pose. Beginners can keep their knees bent as they stretch their spine. It is a difficult position to maintain, but you will increase your abilities and feel the benefits of engaging your core and stretching your spine with practice.
2. Twisted Dragon
The twisted dragon yoga position works your quad muscles as well as your hips. Begin by lowering your left knee onto your mat and stepping your right foot forward. This looks like a lunge position. Make sure your press into your hips and maintain a straight back. Put pressure on the top of your left foot in order to hover your left knee off of the ground. When you raise the knee, exhale and when you place the knee down, inhale. Feel free to repeat this three times. Press your right hand onto your right knee and lift your chest and gaze towards the ceiling. Repeat this whole process with your other leg.
3. Bridge
A bridge position will help build up your glutes while stretching the spine and hip flexors. Lie down on your mat with your heels in line with your hips. Press through your feet to lift your hips off the floor. Make sure you squeeze your thigh muscles as you do this. To get your hips even higher, try lifting your toes off of the ground and pushing through your heels. Repeat this 10 times for a set.
4. Pyramid
Standing on your mat, step your left foot back about two feet away from your right leg. Point your left foot out slightly. Reach your arms above your head and then lean forward while keeping your back flat and straight. This will stretch the hamstring very well. For a deeper stretch, you can place your hands on blocks in order to get your upper body lower to the ground. For an advanced exercise, remove the blocks and put your hands on the ground, bringing your torso as close as you can to your right leg. Repeat this process with the opposite leg. 
You may be interested in these jobs
Found in: Talent CA - 5 days ago

---

Héroux-Devtek

Montreal, Canada

Permanent Full time

Company Bio: · Entrepreneurial Leader · Heroux-Devtek, the world's 3rd largest producer of landing gear, serves the civil and military aerospace markets from production facilities in North America and Europe. The Company's longevity, flexibility, and track record for the develo ...

Found in: Talent CA - 5 days ago

---

FeldCare Connects

Acton, Canada

This position is for an Independent Contractor to serve the Acton area specifically. · FeldCare Connects is seeking a self-motivated Physical Therapy Assistant to deliver premier care and is enthusiastic about working with adults of all ages. · FeldCare Connects provides patien ...

Found in: Talent CA - 5 days ago

---

At Saltlik, our team is deeply connected to their craft and seek purpose through serving others. Join a team of experts who are passionate about quality and committed to curating rare experiences. · As a Shift Manager, you will directly contribute to the overall success of a mul ...