8 months ago · 3 min. reading time · visibility ~10 ·
The Big Bag of Hammers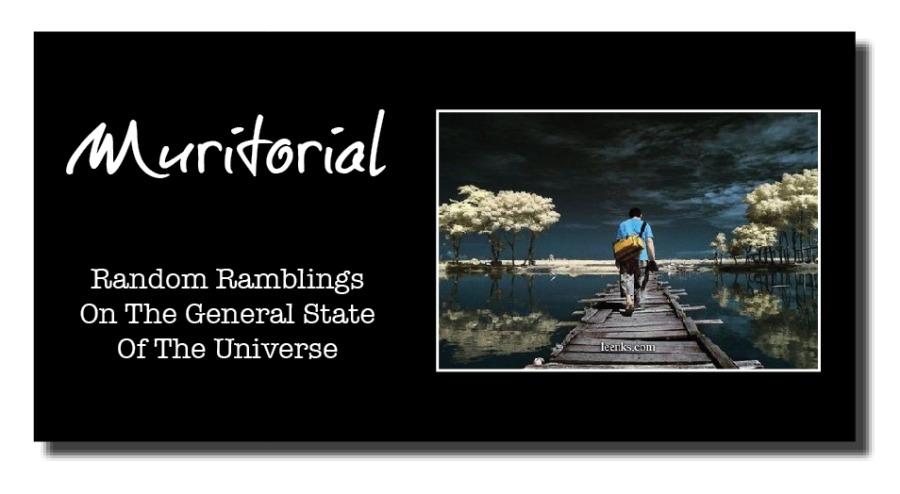 Today I had a meltdown. It was the first one I have really had since I got home from the hospital 5 months ago, which is pretty good, considering I used to have them every couple of weeks when I was there.
This meltdown was more akin to a car running out of gas. I woke up today not feeling quite like myself. I was fairly groggy even after my coffee. There were some things I wanted to get done. A few blogs I needed to finish and post, an office that needed cleaning and organizing, stuff like that.
I could tell that a meltdown was coming because I found myself getting very impatient with myself, not really understanding that when you're stuck in a chair, a lot of ordinary things just take more time. It's a Zen thing to deal with it.
Usually I am fine with that. But today was just one of those days.
Now any psychologist will tell you that when you feel that way you should just stop, tell yourself that you need to chill and go away somewhere and relax. Sadly I am not very good at listening to advice and so I didn't make the conscious decision to do the sane thing, and ended up barreling through, fucking up left and right and getting more and more frustrated until I simply gave in and melted down.
I have been recuperating from spinal surgery, which I had last March. I was recovered from it by about May, and I have re-habbing to get back on my feet ever since.
After I got home, I had a fall while I was practicing on my walker and tore a tendon in my right arm. So that has set me back quite a ways, because now most of my energy goes into rehabbing the arm and making sure I have a good range of motion when the tendon heals.
In other words, it's a small bag of hammers on top of my bigger bag of hammers. Add to that the Plague that rages outside all our doors and has the re-hab facility at Brock University closed and what do you know, it's a third bag of hammers. Add to that, it's winter, and we are all stuck at home for the most part and you end up with yet another bag of hammers.
So every so often, the weight of all the hammers gets to be too much to handle and you melt down.
The good news is that, as far as being a wheelchair guy goes, I'm pretty good at it. I hardly bump into anything. I transfer like a pro and life on that level is quite manageable.
They say when you're in this position, you should really dwell on your accomplishments. And I do. I remember the week after coming back to Niagara Falls hospital after my surgery I was completely immobile and could not even sit up for more than half an hour without it becoming extremely painful.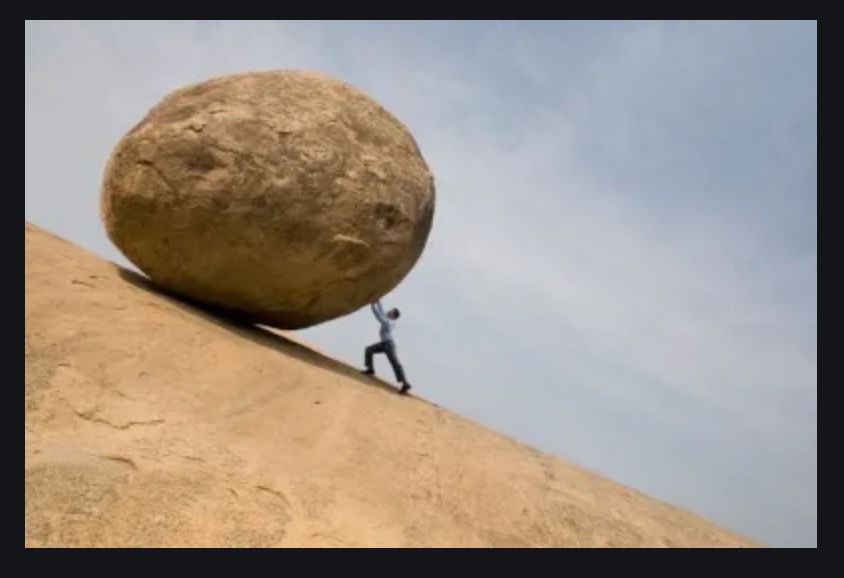 Now I can spend the whole day and evening in my chair and doing my pushing and standing exercises. Which means I can actually do more writing, and help out around the house a lot. I have developed great upper body strength, and I have had very little in the way of pain in my spine.
So that makes it all a few hammers lighter. I will be able to get back to walking with the walker, but only when a bunch of people tell me that my arm is healed. Nobody wants be going down again. Myself included.
The other thing that frustrates me about all of this is that I'm in my 70s. Not in my head, but the body is what it is. And it, evidently only has one gear…slow. So my only choice is to give into reality and accept the fact that I am healing slowly.
Tomorrow is another day. The meltdown will be history and I will get back into my routine and keep pushing the peanut up the hill, hopefully littering the hillside with hammers as I go.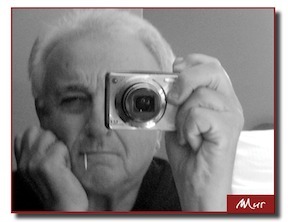 Jim Murray (that's me) is a writer, art director, marketer, editorialist. reader, sports fan and  TV watcher.  I live with my wife, Heather on the Niagara  Peninsula work with a small group of companies working  to make a positive difference in the world.
My Current Blogs Include:
Brand New Day (Environmentally Conscious Products, Services & Processes) • MurMarketing (Communications Advice) • Muritorial (General Interest, Politics, Human Nature and all the rest of the stuff I'm interested in)

You can follow Me:
On beBee: https://www.bebee.com/@jim-murray
On LinkedIn: https://www.linkedin.com/in/jim-murray-b8a3a4/
On Facebook: https://tinyurl.com/y97gxro4

Biz Catalyst 360˚ https://www.bizcatalyst360.com/author/jimmurray/

You have no groups that fit your search