2 years ago · 4 min. reading time · visibility 0 ·
The Communications Nuts & Bolts Of Building A Successful Business: 1: Branding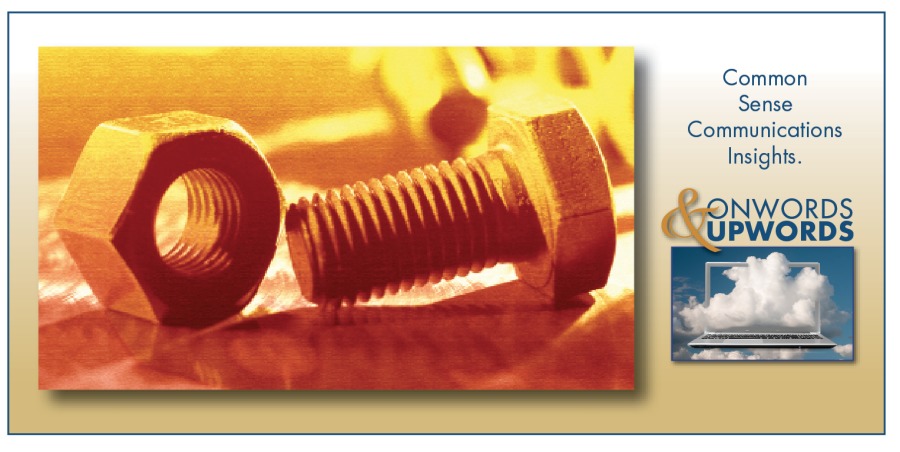 This is a first in a series I have developed on small business, sales, marketing and communication. My plan is to post one a week until I have transposed most of the insight from my 40 odd years in marketing and communications from my head to yours. LOL.
One of the recurring themes in business media has to do with the idea of building a brand for your business. If you are a consultant or solopreneur then it's generally referred to as a personal brand.
But it really doesn't matter which you are, especially when it comes to communication and actually creating and showcasing whatever your brand turns out to be.
The biggest challenge that people face is actually figuring out the 'how' of it all. And the tricky part of that is that it really calls for a great deal of introspection into just what it is you want your business to become, or in the case of established businesses, how you develop the ability to communicate different messages under the same brand umbrella as you expand or grow laterally.
The Wide Net VS The Spear Gun
In terms of an overall approach, a lot of people, or at least so I have noticed, tend to cast as wide a net as possible in the hope that by doing this they will somehow manage to attract the kind of clients or customers they are really looking for.
I would take serious issue with this. Because it is the nature of a wide net to be as non-specific as possible. And this, to someone with a specific need (which represents a lot of smarter businesses), can be seen as a limiting factor, not to mention a bit confusing and definitely time consuming for them to wade through.
This branding process should present your business as that which it really is. Which means being quite specific about what you do, and how you have gone about doing it for others. This, in turn, creates a clarity of purpose that the people on the receiving end of your communication, be they direct clients or people in a position to refer you, will invariably appreciate.
The 20% or so of people who actually make it very easy clients to discover them and find out exactly what they are all about may end up with fewer relationships but those relationships will be based on providing a specific type of solution and therefore have to potential to be pretty solid.
This does not only work to the benefit of companies searching for resources. It also helps others in fields that are lateral to yours expand their networks without fear of redundancy or eyestrain from reading overly generalized profiles. It's kind of a win win.
How You Pull This Off.
The methodology is simple. The execution, not so much.
Job #1: Defining Yourself
The process starts with thinking through and writing a proper strategy for your business, the stages of which are as follows:
1. Creating a mission statement for your business that targets your specific niche.
2. Identifying your specific target audiences (direct and or/indirect).
3. Defining a Unique Selling Proposition for your business, which will, over time and with diligence, give you ownership of the niche you have chosen.
4. Creating a positioning that will sum up your business in a way that will appeal to prospects in your niche.
5. Prioritizing the features that you will use to reinforce your selling argument, and further differentiate you from any competitors.
6. Deciding on and sticking to the tone and manner in which you communicate with your target audience(s) so they see you as both consistent and professional.

Job # 2 Building Your Team
After you have completed the strategic part of your process, you will have a much clearer picture of your business, your niche(s), and the kinds of resources you will need to deliver a first class communications product without question.
So your second task is to build your team by locating and developing supplier relationships /associations with all the people you need to deliver your or products and or services professionally. You can either hire them or contract them. In today's world it's usually a combination of some sort.
Job #3: Pushing Your Brand
Now that you have a strategy that works, know who you are talking to and what to say to them, you need to find them and reach them. This is a 3 step process.
1. Identifying the best media for you to employ in order to reach your audience effectively.
2. Creating the appropriate communications materials, to attract your targets and to optimize the use of the media you have chosen.
3. Staying within your team for this activity, because a) they are the people who have a vested interest in success and b) creating this communication helps them learn more about your business, which makes the work they do more effective over the long term.
Whew…That's A Lot Of Work
Doing what you need to do to move your business forward is always going to be a lot of work. The choice you always have in front of you is whether you do it the hard way or the easy way.
Believe it or not, the method I have described here, is the easy way. The hard way involves way more work on your part, and the added extra of the sore head you get from repeatedly banging it against one wall or another.
Now to seasoned marketers, I'm sure this all sounds pretty basic. But to a lot of people out there in the services industry, especially those just getting started, it's not necessarily something they have ever really thought about in any sort of organized way.
I know this because whenever I offer to send people the communications strategy form I have developed for my own clients, I get literally dozens of requests.
To my way of thinking, the better organized the small business industry is, the better it is for everyone. Competition becomes more challenging and fun. Clients become better educated more likely to access the resources your business offers. The potential for solid networked relationships is stronger too. And the state-of-the-art of everything generally improves.
So there you go. Hopefully you will find this useful.
PS: Please note that most of what I am talking about here applies to people in services industries, which in today's world outnumbers the people in the products area by a substantial margin.
Having said that, however, the same basic branding rules apply. And certainly the process of developing your brand is also, more or less, the same
****************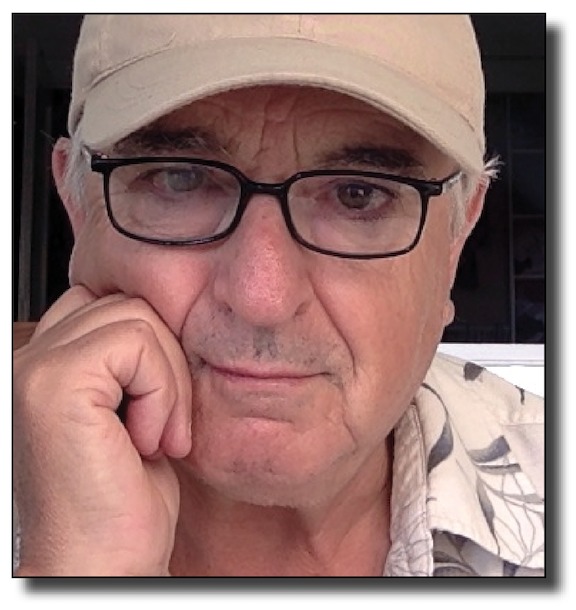 Jim Murray is an experienced advertising and marketing professional and former professional photographer. He has run his own business (Onwords & Upwords), since 1989 after a 20 year career in Toronto as a senior creative person in major Canadian & international advertising agencies. He is specialized in creating communications for businesses working to make a positive difference in the world.
You can follow Jim
On beBee: https://www.bebee.com/bee/jim-murray
On LinkedIn: https://www.linkedin.com/in/jim-murray-b8a3a4/
On Twitter: https://twitter.com/Jimbobmur
On Facebook: https://tinyurl.com/y97gxro4