1 year ago · 3 min. reading time · visibility 0 ·
The Couch Potato Chronicles 2020 - Volume 3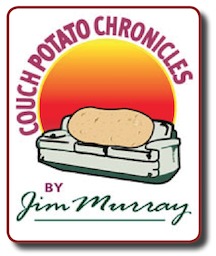 Welcome to the spanking new iteration of the Couch Potato Chronicles, or CPC, which is primarily a movie/TV/Book/Sports review column that I have been writing, on and off for more than 20 years.
CPC has always one of the truest sources of joy and fun I have as a writer, so after taking a couple years off I have decided to crank it up again. I will be publishing it once a week or more, depending on what I've come across. If you like it, please feel free to forward it to anyone you feel might be interested.
Deputy (On Fox)
This is a new Fox action adventure series about the LA County Sheriff's Department.
When I first read about it, I thought it was gonna be just another cop show. But after watching it, I ended up believing that while technically it was, artistically and production wise it was a lot more gritty and violent.
The story revolves around a deputy, who is a total bad-ass but has been around for a dog's age kicking ass and taking names, who ends up, through a quirky Sheriff's department rule, becoming the head sheriff dude, after the current head dies suddenly of a heart attack.
This, of course, turns the entire service on its ear and makes for a really punchy and highly entertaining take on an old theme.
Stephen Dorf plays the Deputy, Bill Hollister, and a very interesting lady named Bex Taylor-Klaus plays his driver/bodyguard.
This is very much a fish out of water story about a Deputy who just can't stop kicking ass, and refuses to become castrated by his new management role.
So much of the stuff we see on network TV these days is formulized to the nines, and eventually becomes very predictable. Deputy is, to some extent, swimming against that tide, it's wide open, full of action and good solid characters who are up for anything as long as it gets bad guys off the streets.
It airs on Thursday nights at 9:00 EST on Fox. It's worth checking out. Here's the IMDB link if you want to know more. https://www.imdb.com/title/tt8873996/
Are You Ready For Some (Post Season) Football?
Yeah, I know, most of you are yawning right now, thinking jeez, Jim, what's the deal with football?
Well, the deal is that I have been a fan all my adult life and I think it's one of the most skillful games ever devised. If you're not a fan, it's easy to believe that it's nothing more than a bunch of oversized guys banging it out for a couple hours each weekend.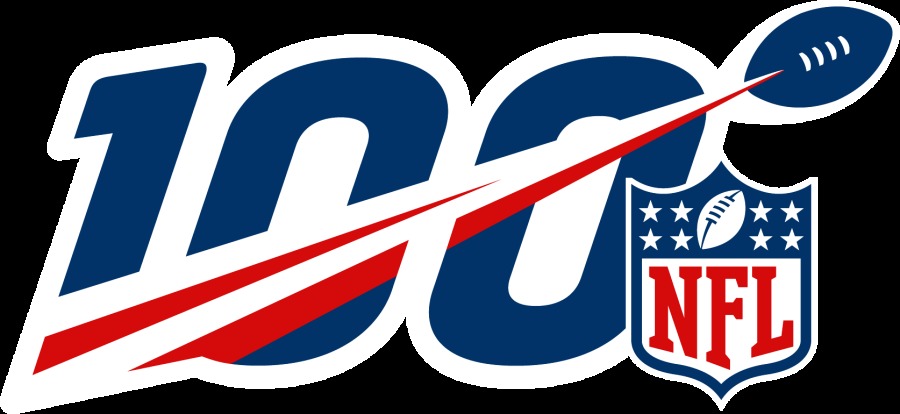 And I can see how you would think that. But if you are into it and pay attention to how it's played and listen to some good colour commentary, you start to see and appreciate the mental level upon which the game functions.
And now that we are moving into the post season, with Wild Card games this weekend, the skill and the excitement level gets dialed up even more.
This is especially true this season for 3 main reasons.
1. My new home town team, the Buffalo Bills, have made it to the Wild Card weekend. They play the formidable Houston Texans. Yesterday I watched Houston's season opener against the New Orleans Saint and they are a pretty amazing and well-balanced team that will give the Bills a run for their money.
2. The reigning champion New England Patriots have, over the course of the season, proven that they can be beaten. Their quarterback, the legendary ironman of the NFL, Tom Brady, is not 100 or even, IMHO, 80%. Plus, with the retirement of receiver Rob Gronkowsky, they really do lack that big play, hard-to-bring-down receiver that was always their not-so-secret weapon.
3. There are at least 4 teams that can take down New England in this years playoff mix…The Baltimore Ravens, The San Francisco 49ers, The New Orleans Saints and the Seattle Seahawks. These are all teams that are driven by great quarterbacks, especially Baltimore and New Orleans.There is also a certain amount of irony here in that the San Francisco quarterback Jimmy Garappolo, was the backup quarterback for the Patriots while their were winning at least half of their six championships.
Having said that, this year is probably more of an 'Any Given Sunday' year than I can recall seeing in the NFL. This means the games will be close and more exciting, at least that's the hope, and there is a lot of room for upsets, which are always fun too.
All this, for the fans of the 'game' more than any individual team, is going to make for a very exciting post season.
For people who don't give a shit, and I'm sure there are a few, there's lots of hockey, golf, tennis and curling, and of course all those wimpy Hallmark movies that you recorded but haven't gotten around to watching yet.
Jim Murray is a writer, a reader, a sports fan and a TV watcher who has been writing about the sports & entertainment worlds since1998, which is when he created the Couch Potato Chronicles. Jim is also a former ad agency writer and art director and has run his own creative consultancy, Onwords & Upwords, since 1989. He lives with his wife at the top of the Niagara Peninsula and works with companies that are trying to make a difference in the world.
All volumes of the 2020 Couch Potato Chronicles are be published on beBee.com

https://www.bebee.com/bee/jim-murray
You also follow Jim
On LinkedIn: https://www.linkedin.com/in/jim-murray-b8a3a4/
On Twitter: https://twitter.com/Jimbobmur
On Facebook: https://tinyurl.com/y97gxro4

You have no groups that fit your search