9 months ago · 3 min. reading time · visibility 0 ·
The Fine Art Of Surviving The Near Future.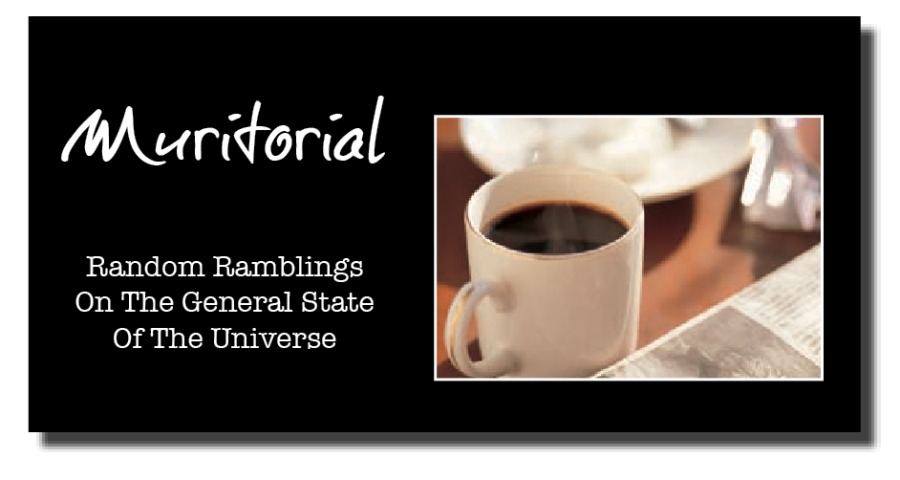 My son, who is one of the more pragmatic people in my life, came over today to drop some stuff off and have a bit of a chat.
We talked about a number of different things, and eventually the conversation got around to the Covid pandemic, which I call the Plague.
One of the traits our family shares is that we are fairly common sense people, and we apply that faculty to everything we do and incorporate it into all our decisions.
But one thing my son said during the course of that conversation really resonated.
We were talking about how easy it is to become extremely paranoid about this plague by paying too much attention to the numbers of cases and deaths that are being generated and broadcast just about everywhere.
And it brings up a very interesting point about information overload and its effects on the human psyche.
I know people on Facebook and LinkedIn who have become totally obsessed with the numbers that are being generated. Their posts radiate a fear and anxiety that kind of makes you feel uncomfortable when you read them.
So I can only imagine what it would do to others. My son's attitude is simple. He believes that no matter what the number of cases and deaths might be, he cannot do anything about that, except keep himself and his family safe.
In order to keep from becoming paranoid about this Plague, as so many people appear to be,, he basically limits his news media time to just enough to know what's going on, and his social media time to what his interests are. In his case it's music and woodworking.
I thought this was very good advice, and after he left I began to think about just how vulnerable I was to all of the hype surrounding this issue and several others as well, since I spend a lot of time on social media.
Oddly enough, I pretty much came down on side of perhaps needing to lessen the amount of exposure I have to both the Plague, and the screwed-up political situation in the US.
The trouble I have with the Plague is that I'm probably a little more paranoid than I should be. But then, I was not exposed to it full bore for the entire duration of it, having spent 4 months in the hospital earlier this year, where I was paying more attention to other things. In fact, even now, 5 months later, it all still seems quite surreal.
As far as the US situation is concerned, I have actually come to the conclusion that if you observe it as a historical event, and not a social upheaval, you're probably much better off psychologically.
The bottom line is that we are all secretly hoping that, at some point in the future, this will all return to normal. But I am afraid that ship has sailed.
So my advice to myself is simple, and maybe it applies to you, regarding anything you happen to be a little paranoid about.
1. Regarding the Plague. If you were to really crunch the numbers, you still end up hovering around a 1% serious danger level. So flip that around and say, there's around a 99% chance that if I am smart about, I will get through this thing in one piece, and those closest to me will as well.
2. Regarding the US political situation. That country has a lot of very serious issues to deal with and none of them are anything I can control. So it's best to be an objective observer and if you're going to offer advice, make it meaningful and positive.
I'm hoping for my own sake that I can actually heed this self-prescribed advice and start lowering my fear threshold for #1 and raising my objectivity & empathy level for #2. And that this will be enough to get me through to the end of this tunnel we all find ourselves in.
Stay safe. Be well. Use your head.
Jim out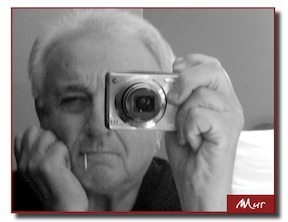 Jim Murray (that's me) is a writer, marketer, editorialist, reader, sports fan and TV watcher. He has been actively posting on social media since the early 2000s. I am also a former ad agency writer and art director and now runs a freelance enterprise called MurMarketing. He lives with his wife on the beautiful Niagara Peninsula works with a small group of companies working to make a positive difference in the world.
My Blogs are all accessible on beBee.com
https://www.bebee.com/@jim-murray/
I am also a Featured Contributor at Bizcatalyist 360˚
Follow me:
On beBee: https://www.bebee.com/@jim-murray

On LinkedIn: https://www.linkedin.com/in/jim-murray-b8a3a4/
On Facebook: https://tinyurl.com/y97gxro4
On Bizcatalyst 360˚ https://www.bizcatalyst360.com/author/jimmurray

You have no groups that fit your search