The Great Disappearing Country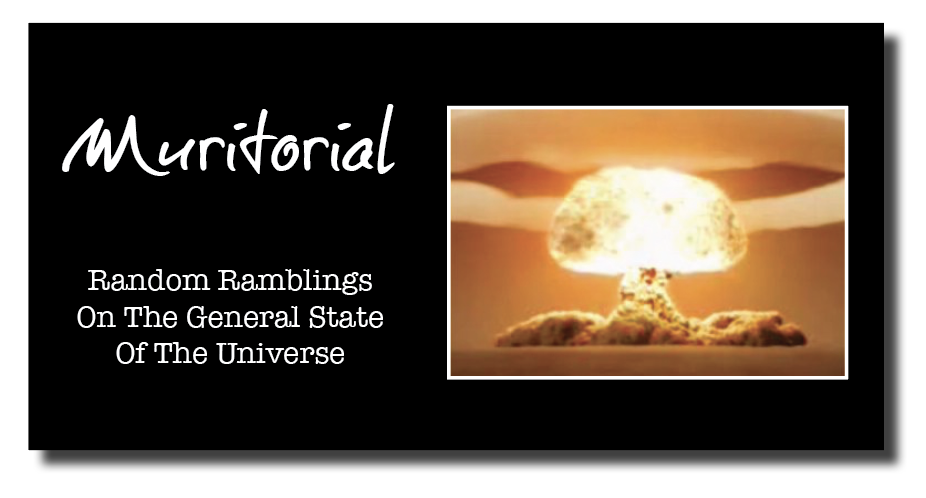 I grew up in a border town where the American influence was stronger than even the influence of my own country. American news was watched every evening. American music was listened to incessantly, Americans owned second homes all along the shore of Lake Erie. Rich Americans belonged to the country club where I spent my summers as a teenager. I had several American girlfriends and spent a good deal of time on the other side of the river in Buffalo.
I had a pretty good handle on what America was. It was a true land of opportunity. People were Americans first and anything else like race, colour, creed, or political affiliation were a distant second. This was in the fifties and sixties when America was truly a great country. We got let out of school on the day Kennedy was assassinated. We were, in fact, more American than Canadian back then. 
But then something happened. America got involved in a war way on the far side of the world in a tiny country called Vietnam. It was to prevent the spread of communism in that region or so we were told. 
But it wasn't about that. And a lot of us grew up very quickly during that time. A lot of us started to understand that the America we all knew and loved, was really an imperialist superpower of the highest order. They were the world's policeman, and for that they were paid in oil to keep the cars and buildings of America running and access to other resources to keep the wheels of American industry turning.
The country was a war machine. A massive mercenary force that went wherever there were resources to protect. And the people never really got that part of the story. What they got was the whitewashed version of it. The one where America was keeping the world safe so that freedom and liberty could thrive. Lofty goals like that fed the American war machine throughout the 20th century, and sometimes it was even true. But mostly it was, as it is today, about making money for the companies who produced all the software and hardware of war, which, indeed, was one of America's largest domestic and export products.
As the generation that I belonged to grew up, they started to see that there was a human cost to all this commerce. Because bodies kept piling up. Wars went on too long. Protests became too frequent. And America's reputation around the world took a hit, because the country was no longer seen solely as a protectors of human rights, but as an opportunistic behemoth.
Oddly enough this didn't have all that much to do with the vast majority of the American people, only what has come to be known as the 1%. These were the people who owned the businesses that fed the armed forces. These were the people with the most to lose if any sort of cultural upheaval were to happen. 
These businesses minimized the severity of these protests by using the media they controlled to distract the masses with bubble gum music, adventure movies, insipid yet addictive television and a carefully watered down education system that did nothing to encourage curiosity or critical thinking.
I was into my twenties when I really started to realize this about America. I'm not sure what the tipping point was but it probably had a lot to do with Watergate and the realization that there was a lot of skullduggery under the surface of what seemed, from the outside, to be a fairly stable government.
Bit by bit from the Nixon days right on through, America's shiny veneer lost more and more of its lustre.
Then came the new century and almost immediately the unthinkable happened when the seemingly invulnerable American homeland was attacked by terrorists who were basically protesting American influence and its presence in the middle east.
At that point, I believe the world's impression of America changed dramatically. No longer great and powerful, but as vulnerable to attack as any country around the globe.
As America was wont to do, it began to fight back. But as it did in Vietnam some thirty years earlier, it picked a war it could not win. First with Iraq, then Afghanistan, where they found that the depth of commitment and the guerrilla fighting skills of both al-Qaeda, and later the Taliban, were impossible to beat without massive civilian deaths.
And so they fought on, and on, for the past 20 years. And during that time, the left and the right in the homeland became entrenched in their ideologies. The right became the tool of the business interests in the country, the left became the servant of the people, or at least worked hard to create that impression. 
And here we are today, with an America, that anyone who was old enough to be aware of it in the sixties will probably tell you, is virtually unrecognizable. 
The country is divided between the left and the right. The grey areas, where  compromise was possible, no longer exist. The country, at least to many of the  outsiders I know, has become almost invisible, because the last thing people want to think about is just how a very powerful country that had the world by the tail could have turned into such a mess.
Now it goes without saying that there are many Americans who will disagree with this characterization, but I would argue back that it's impossible for them to be  objective here. They may very well have a good thing going in that country, and more power to them. But from a political and ideological standpoint, the America I see is a mass of contradictions, spinning its wheels in the deep quagmire of left versus right wing politics, with very little of the precious common ground where real progress can be made.
The eventual result can go either way. We do hope for the best, of course. But in the overall scheme of things, American accounts for about 4.25% of the world's population. On their current trajectory, the buying power of that country will decrease exponentially as the gap between the rich and the poor there grows wider and, as a potential market for the world, their appeal will shrink accordingly. And the great and powerful American nation will simply cease to be all that it once was.

You may be interested in these jobs
Found in: Talent CA - 6 days ago

---

Glass House Estate Winery

Langley, Canada

Full time

Glass House Estate Winery is a family owned vineyard and boutique winery producing hand selected, single vineyard, low yield artisan wine located in beautiful South Langley along the Campbell Valley Wine Route. Glass House Estate Winery is managed and operated by The Joseph Richa ...

Found in: Talent CA± - 4 days ago

---

Port Sandfield Marina Ltd.

Port Carling, Canada

Education: · No degree, certificate or diploma Experience: Will train Tasks Move tools, equipment and other materials Perform miscellaneous labouring activities to help tradespersons, apprentices and other workers as directed Clean machines and immediate work areas Work condition ...

Found in: Jooble CA - 4 days ago

---

TalentSphere Staffing Solutions Inc.

Chetwynd, BC, Canada

Maintenance SupervisorTumbler Ridge / Chetwynd, BC · Construction/FacilitiesLocated in the beautiful area of Tumbler Ridge/Chetwynd in Northern BC, the employer is looking for a skilled Maintenance Supervisor to help in the operations of an open pit coal mine · Primary Purpose ...