4 years ago · 4 min. reading time · visibility ~10 ·
The history of stupidity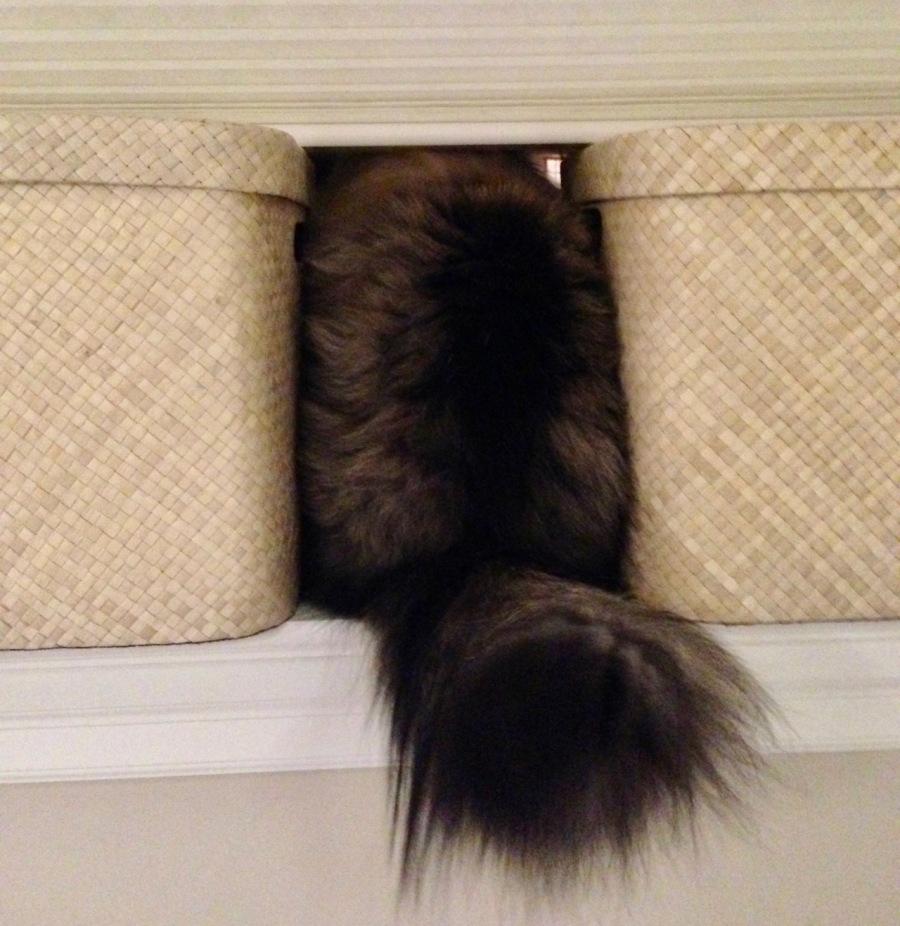 "We spend a great deal of time studying history, which, let's face it, is mostly the history of stupidity." 
Stephen Hawking
Do you have a fascination with history? Do you have a minor interest or does it avoid your radar entirely?
I can't get away from it. While a proponent of living for the present moment, there is excellent insight gained from an understanding of what has preceded.
In university, I majored in Mediaeval studies. It was fascinating to attempt to learn old- and mid-English by reading Chaucer and Beowulf. In my experience, many writings from that time provide profound insight into the realities of today's world.
In the vein of plus ça change, plus ça reste we humans seem hardwired to repeat the mistakes of the past by failing to be even remotely aware of what has come before us.
What transpires in the fading days of great empires - Roman, Ottoman, or British? What signs might indicate alternative paths forward? Or are empires doomed to fail - even after centuries of world dominance.
Consider - the Roman empire, before the period of the republic - existed for 1,500 years. The Republican empire carried on for approximately five centuries longer until Romulus Augustulus was deposed by Flavius Odoacer who is regarded as the first King of Italy.
That is 2,000 years of global (at that time!) dominance by one society.
By comparison, subsequent empires pale by comparison, but they still score some impressive numbers with the Ottoman Empire racking up approximately six centuries of dominance throughout the Mediterranean basin.
The British Empire, that with which I am most familiar as a Canadian, hung in there for five centuries. When it started to come apart, it was usually with conflicts in far-flung colonies. Upon the conclusion of the First Great War, the British Empire was at its zenith, but very quickly the idea of subjugation and control became problematic. Imperialism was no longer a sustainable model of governance for the 20th century.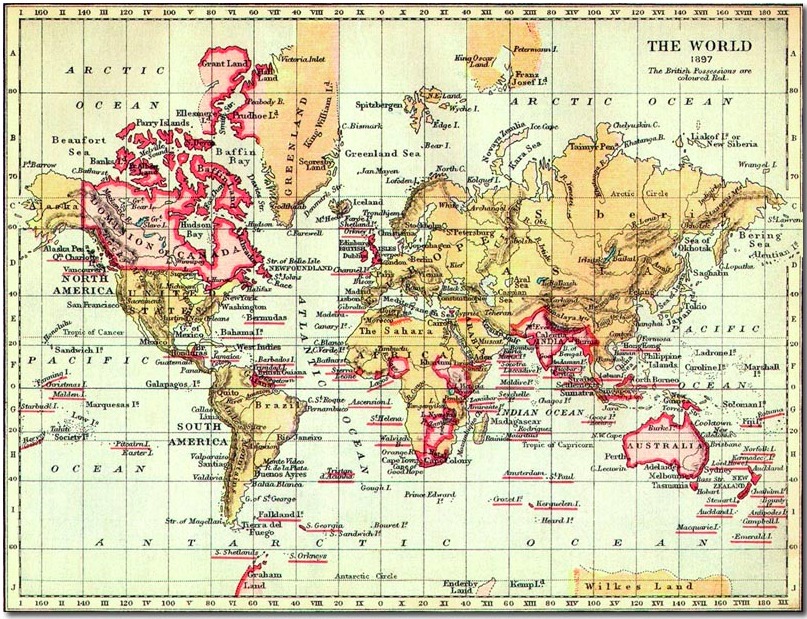 Queen Victoria's 1897 Diamond Jubilee probably represented the absolute high point of British Imperial power. The sun did not set on her vast Empire. For many, the fact that she had been queen for sixty years seemed to confer stability and an assuredness to the whole enterprise. The bigger the Empire became, the more its resources and manpower increased and so the more territory it could control. But there were very real storm clouds on the horizon coalescing around competition from rivals, increased internal opposition and the changing nature of warfare.*
At the dawn of the new century, the threads began to come apart with the Boer War and the scramble for Africa. And, while Britain would never be more powerful the cracks inherent in what was known as 'the splendid isolation' would widen.
Regardless, keep that notion of 'splendid isolation' in mind, and while I could go on forever about the Brits, it's time to move ahead.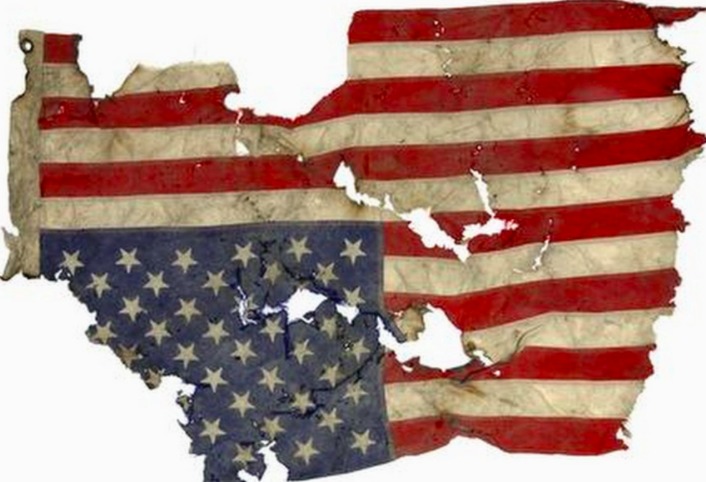 I am in a period of revisiting some of my favourite authors, one of whom is Robert Ruark author of several books including The Old Man and the Boy, Uhuru, and Something of Value.
The latter deals in very graphic and violent detail with the Mau Mau uprising against the British in 1950s Kenya.
In Something of Value, Ruark writes:
"When we take away from a man his traditional way of life, his customs, his religion, we had better make certain to replace it with something of value."
I couldn't help but see parallels in the novel with what is currently underway in the U.S.
Stark polarization, acceptance of blatant falsehood, a struggle between thinking persons and those with little awareness of the value of a worldview. And, finally, worship by the 'downtrodden' of a despot who promises great change while delivering absolutely nothing but more grief.
He also, in another of his publications wrote:
"A man can build a staunch reputation for honesty by admitting he was in error, especially when he gets caught at it."
Now, I turn my attention to the American Empire.
It was the central notion of tribal instincts and loyalties which drew me to make a comparison between the world of Ruark's '50s Africa and Trump's America. The goal of the current administration is to mobilize tribal instincts to keep building the wall of loyalty around Trump higher and higher, no matter what eventually gets revealed in the many investigations which swirl about him.
The United States of America has been the world's dominant power for a comparatively paltry period. With the current President withdrawing his country into an isolationist cocoon of xenophobic and economic fantasy, it appears that perhaps within my lifetime (of which there is only a little left) the U.S. will continue to move to the wings.
And, it is not an empire in the traditional sense. It has not colonized the world - unless you count American Samoa, Guam and Puerto Rico - which even the current administration doesn't appear to do!
The 'short-fingered vulgarian'** currently occupying the White House may have more similarity to historical figures than we care to imagine. And yet, we fail to learn. The hubris that accompanied the downfall of virtually every empire (yes, along with global influences, cultural developments, etc.) remains constant.
At least I think it does.
What I hope is that if anyone bothers to read to this point of this post - they will contribute their thoughts and perspectives. This is a genuine expression of curiosity on my part and not a scholarly treatise that I expect anyone to take at face value.
Are we witnessing the end of yet another dominant power and can we find similarities from the past? Is George Santayana's famous dictum - those who fail to learn from history and doomed to repeat it - true?
Is Hawking correct and that the only thing we learn from history is proof of our stupidity?
Or is Canadian history professor Margaret MacMillan correct when she writes,
"We can learn from history, but we can also deceive ourselves when we selectively take evidence from the past to justify what we have already made up our minds to do." 
*http://www.britishempire.co.uk/
** Graydon Carter
© Copyright 2017, Don Kerr, Don Kerr Writes - All rights reserved.
don@donkerrwrites.com
https://ridingshotgun.squarespace.com
"""