The Idiot Class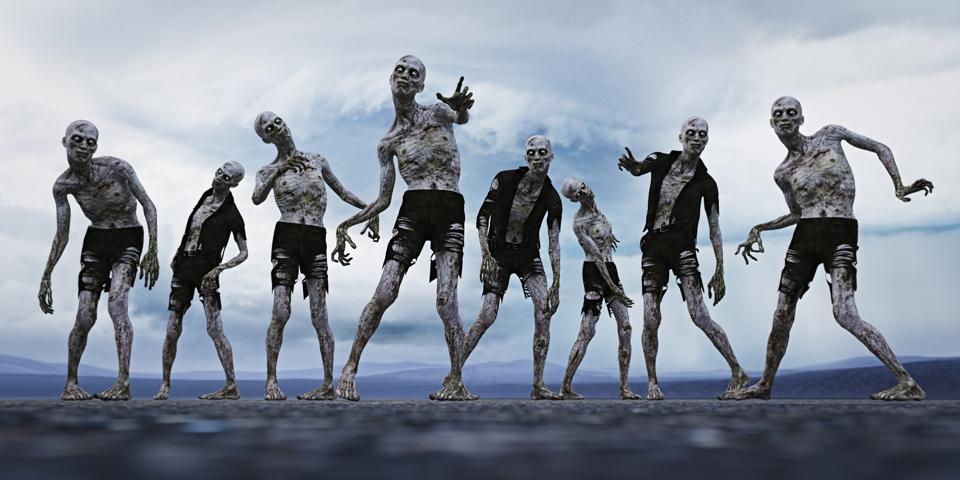 Since Donald Trump's election to president, or perhaps a little before that, there was a class of Americans that nobody defined.
These were people who were poorly educated, or at least failed to actually learn much from whatever education they did have.
These are people who always believed the hype that America kept putting out about itself, that is was the greatest country on earth. The believed this, not because of any first hand experience, but from seeing stories on TV and listening to too many politicians on both sides of the fence natter on about it.
These are people who don't really know much about the world outside their own area. But who somehow believe that big government ran counter to the free enterprise idea that made their country so great.  And because of their ignorance of the real functions of government never associated things like Medicare and Medicaid, welfare and unemployment with government. So it was easy for them to hate big government.
Then in about 2015, after one failed attempt and a lot of talk show appearances where he reached all of the aforementioned people, Trump started to make a real run for the presidency.
He knew that the people who would support him were all kinda stupid. He even had the balls to say so publicly. And he wasn't afraid at all. Because he was creating a cult of personality of people he knew were not too bright or politically astute. But they did love him because he represented the American Dream as they saw it, and he never failed to let them know how smart and rich and savvy he was, even though, as it's turned out, none of that is really true.
Trump's only real talent was the con. And as a con man, he was world class. He got more than 70 Million Americans to vote for him, and with the help of some big time gerrymandering won the electoral college vote and was made president.
The rest is history. And while a lot of the damage Trump did during his four year term can and is slowly being undone, there is very little that can be done about the Idiot class he created. People so blindly loyal that they refuse to believe that he lost the 2020 election, despite the fact that it's been checked and double checked 6 ways from Sunday.
Besides more than 600,000 souls who were killed by a plague that he denied for too long, the Idiot Class is his true legacy.
He has made it possible for Republicans to say any outrageous thing they want to say, and know that these people will believe it.
The scar of this cultism will be part of the American political scene for many years to come. Because these people will pass their values down, especially if the current government is unable to prove itself over the rest of this term. 

If they don't, the Republicans will take over and the US, I believe, will become a complete fascist state.
There are a lot of people who do not believe that can happen. But I would argue the country is already half way there. And one should never underestimate the power of a well managed lie.

You may be interested in these jobs
Found in: Jooble CA - 4 days ago

---

Recurrent

North America, Canada

Full time

OverviewRecurrent is on a mission to get more electric vehicles (EVs) on the road – we aim to accelerate the used electric car market by making it more accessible and transparent for millions of vendors and buyers alike. · As a Senior Software Engineer, you will join the founding ...

Found in: Jooble CA - 6 days ago

---

United Parcel Service of America, Inc

Burlington, ON, Canada

Primary Job Posting Location: · Burlington, Ontario Canada Before you apply to a job, select your language preference from the options available at the top right of this page. · Explore your next opportunity at a Fortune Global 500 organization. Envision innovative possibiliti ...

Found in: Talent CA - 2 days ago

---

St. Joseph's Care Group

Thunder Bay, Canada

Job Description · NOC 3413 / TEER 33102 · PLEASE NOTE: This is an open posting. · Internal & external applicants are encouraged to apply. · THE OPPORTUNITY · St. Joseph's Care Group (SJCG) in Thunder Bay, Ontario is seeking Personal Support Workers (PSWs) to join our team at ...