5 years ago · 6 min. reading time · visibility ~10 ·
The "new" age of fear and why I am not afraid!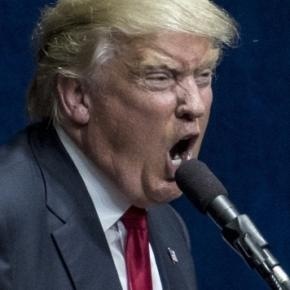 These days, if you watch TV, listen to the radio, get your news from the Web or listen to the current crop of "law and order" politicians, you would think that western "civilization" (whatever that means) is coming to an end very soon. Heck, terrorists are everywhere (don't I see one in my own backyard now!), crime is on the rise, we are invaded by hordes of "others" the like we have not seen since Attila the Hun, the economy is tanking thanks in no small part to China, Mexico and other "foreign" places that are out to get us and the Middle East is a hell hole filled with "others" (again) who hate us.
We should be afraid! VERY AFRAID.
Really?
I was born in France in 1954. That is only 9 years after WWII devastated Europe and most of the world, causing over 60 million death in the span of 6 years. I am a baby boomer. As in "nuclear boom" because people of my generation lived for 40 years under the very real menace of nuclear annihilation. We came darn close to that doomsday event during the Cuban Missiles Crisis (google it). As a youngster, I watched on TV every October, the broadcast of the parade of nuclear missiles on Red Square (Moscow, google it!), missiles we all knew were aimed at us, no questions asked.
I grew up during the times France (my mother country) was trying to shed its colonial past. It was not an easy task. Those who resisted that transition used terrorism (see, not an entirely new concept). Our little black and white TV was filed almost daily with the bombings and shootings that took place then.
Society was coming to grips with what was then, and still should be, called the "consumerism society". 1968 was a banner year for violence and revolt around the world. There were wars. Threats of wars. Google "Red Brigades", the "Red Army Faction", "Black September". During the 1972 Olympic Games, 11 Israeli athletes were killed by Palestinian terrorists. Planes were hijacked. People died, as always, because we, the human race, have yet to use what we arrogantly call "intelligence" for the sole purpose of doing good. Vietnam: over 1.3M deaths. Cambodia, anywhere between 1.5M to 3M (hey who is counting). Africa, Bangladesh, so many other places torn by rage, fury and ideology.
As for the economy, it certainly rocked and rolled. I don't know if many of you understand what a 12% inflation rate means of feels. I do! The "oil embargo" caused the rationing of electricity (just think about that for one minute). White people started, already, to resent the fact their jobs were taking away by "others", jobs of course they did not want to do and still don't. Racism was latent, if not in full display. It took some brave men (Congressman John Lewis, you are one of my hero!) to make sure certain provisions of the US Constitution stating that "all men are created equal" were not simply empty words on a piece of ancient paper.
Sometimes it got better. And sometimes worse. I left France in 1983 for my "American dream". But it was not before I witnessed terror attacks in Paris where I then lived. On July 5th 1983, I landed in Los Angeles, with $2,500 and two suitcases. Los Angeles, my home! My country. And I became a US citizen in January 1993. I love my adopted country. I love it with all my heart. It welcomed me like millions before me. Gave me opportunities, some that I seized and others that I screwed up. Such is life.
Here is a side note. I love France. She is my "mother" country. I love the USA. She is my "wife" country. No immigrant should ever be asked to choose between their wife and their mother.
Back to fear. Indeed, there has been a lot reasons to fear throughout the past 61 years of my life. Most of which I had no control over. But I had been given some sort of "magic wand" against fear by my father.
I am the son of a hero of the French Resistance. My grandfather was the head of a Resistance network in Normandy. He recruited his 14 years old son (my father) to fight the Nazis. Both were eventually captured and tortured. My grand dad was executed by the Nazis and my dad only escaped Buchenwald by chance. My father made sure I understood what had happened during WWII and why. But he taught me FOUR incredible lessons that, to this day, have guided my life:
1 – Do not hate. He and many others in Europe after WWII had a decision to make: are we going to continue slaughtering each other's for decades to come or have we had enough? No, he told me. "Hate stops with me".
2 – Do not fear. Anything, anytime or anywhere. Your time on this earth is short. If you succumb to fear, you will never make the most of your life.
I grew up in a very poor neighborhood of post WWII and post colonization France. My parents had a lot of friends from many refugee communities, Moroccan Jews, Muslims Algerians. I enjoyed being with these exuberant families, their exotic cuisine, and new customs, their laughs and love of life. But, at school, other children were asking why I was so often with "bougnoules" or "ratons" (google these words). I remember I once came back home from school in tears, after having been harassed and singled out for who I was playing with in the street. And my father gave me his third life lesson:
3 - Do not, ever, let ignorant, bigoted bullies rule your life.
None of my father's lessons are easy to follow. That being said, whenever my soul or resolve falter, I remember his words, his example. I have tried to live my life by his teachings. I never nearly escaped the firing squad (as he did), or ever been tortured (as he was). So when I feel a bit weaker, I just remember who he was, what he did and what he told me.
Which brings me back to today.
The world is no better or worse than it has been forever. Unfortunately. But if you want reasons to really fear, I will give you some.
Every year, nearly 10,000 people die in the US in car crashes caused by alcohol. That is 27 people per day! And nearly 10,000 people die in gun related homicides in the same US. By contrast, for the past 15 years, 50 people have died every year at the hands of terrorists (of all stripes). As a matter of fact, since 2001, over 400,000 people have died of gun violence (homicides) in the US versus 3,400 in terrorists acts (and that includes 9/11). Heck, every single year, 100 people die of horse riding accidents (mostly caused because they do not wear helmets!). Horses are twice lilely to cause your death than terrorists!
Breaking news: you have a 2000% "chance" (check google to really understand what it means) of being killed by a drunk driver than by a terrorist!
If you want to be really scared, then just imagine that you could be a little 10 years old girl in Darfur. Or a little boy in one of the sweat shops in South East Asia working to provide you the next branded gear you will buy cheap without thinking about how it was made. Have you ever thought what the food you eat is made of? How can a country that counts a 30% rate of obesity not be scared of what shitty food and drinks does to its new generations? That, for me, is really scary.
Which brings me to the media.
It used to be that "news" were just that: whatever happened that day that was worth reporting. All that has changed. "News" is now a "consumer good" influencing rating and thus profits. It is more profitable to scare the shit out of people because some nutcase rammed a truck through the streets of Nice than to report, day in and day out, that thousands of Africans died of starvation. It is more profitable to promote a "candidate" who vomits racists, and bigoted statements on a daily basis than to question said candidate on real issues. The "new" media has transformed our planet into a gigantic reality show. "Breaking news"….stand by, we are going to bring you the last body count".
Shame on you! And shame on us!
Which brings me back to fear.
We are born with a very limited "fuse" that starts burning the minute we come out of our mother's womb. Our very fragile existence will be challenged, in many ways, until one day we just have to check out. That is the way it is. We don't know how. We don't know when. But it will happen.
I am student of history. Back in the 1930s', "law and order" politicians promised to restore national pride, singled out minorities, and declared that everything was going to be "amazing". Their names were Hitler, Mussolini, Franco and a few others…
They prayed on fear. The fear they created. We know how it all ended up!
I have news for the Donald Trump, Marine Le Pen and other fascists of the world. I am not afraid. Never have been. Never will be. I also have a message for you: I know what you want to do. You want to enslave good folks. Make them support policies that are clearly against their own interest. You want these folks to believe that their problems are caused by "others", because it is so easy to blame "others" when you don't realize your own institutions are creating the conditions for your dire predicament.
I have another message for the neo fascists: you will not be able to prevail. There has always been enough of us that are not afraid of anything and who will rise against your new form of totalitarism. I am the son and the grandson of patriots who fought against tyranny. I am ready to do my part.
It will not happened. Not now. Not here. Not ever.
This my father's FOURTH lesson: when you see that basic freedom, human rights and decency, are going to be trumped (literally speaking), you need to rise, you need to fight, and do whatever it takes to make sure it won't happen.
Donald Trump, you cannot scare me. Nothing can. I have no fear. We have seen the likes of you before. We simply cannot go back to those dark days. And I want you to think about this (if your modest intellect allow you to): no autocratic regime has ever survived. The reason is very simple: love and freedom trump hate.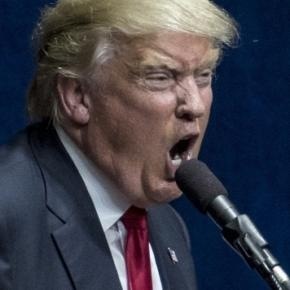 ""