The New Challenge For Good Content Creators….The Mountain Of Crap.
This is a post I wrote about content creation a few years ago. I thought it might be interesting for any of you who choose to read it to see if it's still as relevant today, or, as I suspect even more so.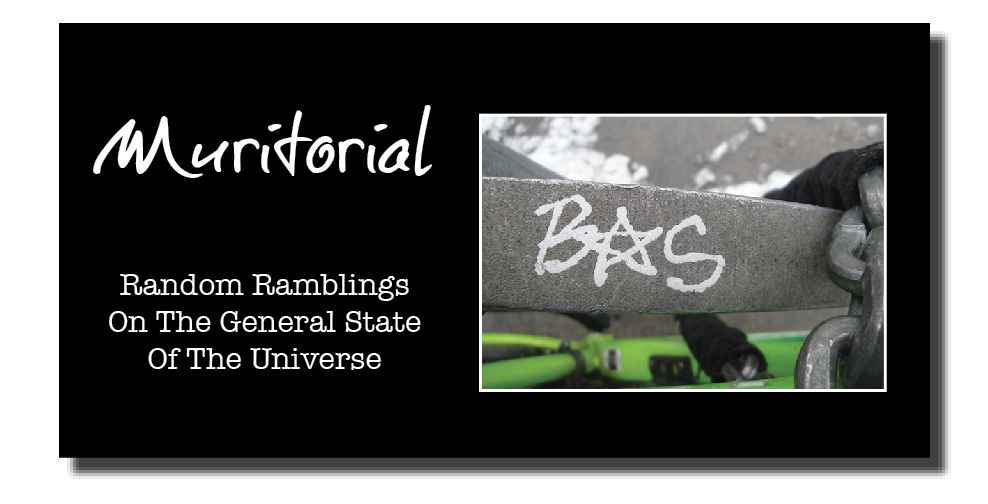 "Now I wish I could write you a melody so plain
That could hold you dear lady from going insane
That could ease you and cool you and cease the pain
Of your useless and pointless knowledge"
Bob Dylan - Tombstone Blues
In The Beginning…
In the past seven or eight years, the world of professional services marketing has changed. This change started one day, when some 'visionary guru' came up with the bright idea that people have somehow changed, and that change manifested itself in an overwhelming need to be 'engaged'.  (We used to call this persuasion, back when the world was a simpler place),
There isn't any real basis in reality for this idea that I can discern other than the Internet's voracious appetite for free content  But it was well sold, gave rise to a new creature called the "digital marketer' and most everybody fell in line behind it.
When people asked about how you manage all this 'engagement', the 'digital marketer' said, well you have to start putting out content that will demonstrate your expertise and at the same time be interesting and informative enough to 'engage' the 'changed people' and give them a superior 'content experience'. Then, after a short but probably long time, depending on the quality of your effort and the amount of quality you put into your content, maybe these 'changed people' would start engaging with you, and who knows, at some point even further down the road, even buy something.
This has been the mantra of digital marketers since social media came into being. It's a commitment not a process. Nothing definite or measurable by any standard we knew about. But always with a bright shiny pot of gold at the end of the rainbow.
And So It Went.
When it started out, it was all pretty good stuff. Because we were excited and figured, well if this is the way of the world now, then let's give it our best shot.
And so we did. And then we did some more. Pretty soon, we were doing so much of it that we  slowly became addicted to putting out content in the hope that the 'changed people' would find us, read our amazing stuff, be uber-engaged and beat a path to our door.
Only one problem here. And it starts with the 80/20 Rule.
You see, 80% of us are not professional writers or storytellers or whatever you have to be to make all this work. And so after a while, we start running out of stuff to write. Oh sure, we read all the books and posts on successful blogging, but those only help us a little. Slowly but surely we run out of ideas that will 'engage' and provide that much vaunted superior 'content experience'.
When we look back, we don't see all the success & ROI, we were led to believe all our hard work would achieve for us. If we're lucky we may see about 1%.
When we look out at today's world of content, we see that it has now become bogged down in its own shortcomings. ie. tons and tons of crappy, derivative, repetitive, unoriginal, poorly written, tired and generally lame stuff.
And when we look at the future, we see that the 'changed people', who were so excited by the new world of content back in the day, are now yawning a lot as they scroll through reams of crap, wondering what happened, and thinking, wow this is really not 'engaging' me the way it used to. And if I see another '10 Reasons For Whatever' post, I'm gonna scream.
We May Have Ended Up In The Middle Of Nowhere.
So there it is. The Mountain of Crap and it is growing exponentially. And the real storytellers and brand builders who are putting out engaging content are now finding their work buried under the aforementioned tons and tons of crappy, derivative, repetitive, unoriginal, poorly written, tired and generally lame stuff.
My main observation about content marketing to date is that we have all been sold some swamp land in Mississippi, and told that it would easily support the weight of all the mansions we would build from our success. This, of course, is not true. This may, with enough effort, support a pup tent or, for the fortunate few, some sort of very small bungalow. But this is not how most of us are going to make a success in this area, simply because most of us, like it or not, are unsuited to this environment.
My friend Robert Wright, recently posted this very telling quote on LinkedIn.
'Jim Stengel agrees that, "You don't have a story unless you have a purpose, have ambition, and are trying to make a difference in the world. More and more, people care about where brands come from. Stories bring the character of a brand to life. Starbucks, Tesla, Ritz-Carlton—they're all out there with a story. The brands that have a story consistent with their heritage get more engagement".'
If you follow this reasoning, you start to understand the logic of how it all works. But like any tactic or campaign, this will only work for a relatively small percentage of people out there. For the rest it's simply a matter of finding the direction and program that works for them. And for the majority, who either don't have a compelling story or may have one but can't tell it in a compelling way, or can do both but don't have the skills to sustain it over the long haul, this probably does not involve the cranking out of vast quantities of content.
This Is Serious Stuff.
Though you may have sensed a satirical tone in this post, I am actually talking about a very serious problem. 80% of everybody in Content Land is blowing their brains out creating what they think of as 'engaging' content, but are only adding to the immense Mountain of Crap, making it harder and harder for the 'changed people' to find the 20% of the content that actually is engaging, useful and could make a difference.
The trouble is that nobody, meaning 100% of that 80%, will ever admit that their content is crap. And so this has created a situation that has become, for all intents and purposes, the Catch 22 of the content world.
Something to Re-Think About.
What this boils down to at the end of the day is simply another form of media manipulation.
Sites like LinkedIn and other social media behemoths thrive on all the content that people like us are happy to contribute. But when the majority of that content is crap of one kind or another, you can see that this will soon reach a tipping point. Perhaps it already has. A lot of the comments I get on my posts about this topic have shown me that people are getting really tired of wading through the crap to get to the good stuff. So what they do is simply back off altogether. I believe this will, if it hasn't already, reach a critical mass and that could eventually make the whole idea of content creation an exercise in futility.

Maybe now is the time to take a step back and think about your marketing strategy and just how successful your content management program has been. Chances are that it's underperforming your expectations and probably by a whole lot. So maybe, it's time for a re-think.
Because you're not in business to add to the Mountain of Crap, you're in business to make money, and you really owe it to yourself to figure out the best ways to go about that. 
 

My blogs are all accessible here:
https://www.bebee.com/@jim-murray">https://www.bebee.com/@jim-murray
I am also a Featured Contributor at Bizcatalyist 360˚:
https://www.bizcatalyst360.com/author/jimmurray">https://www.bizcatalyst360.com/author/jimmurray
You can also follow me on social media:
beBee: https://www.bebee.com/@jim-murray
LinkedIn: https://www.linkedin.com/in/jim-murray-b8a3a4/">https://www.linkedin.com/in/jim-murray-b8a3a4/
Facebook: https://tinyurl.com/y97gxro4
You may be interested in these jobs
Found in: Jooble CA - 4 days ago

---

Cascades

Québec Province, Canada

Bienvenue chez vous · Chez Cascades, développer durablement c'est surtout respecter la nature de nos 10 000 talents. Nous prenons soin de toi: · Conciliation passion-famille (horaire flexible) · Assurance collective & Régime de retraite avec contributions de l'entreprise · ...

Found in: Talent CA - 2 days ago

---

Business Line: Benefits · Hours Per Week: 35 (Full-Time) · Office Setting: Fully Remote · Job Duration: Full-Time, Permanent · About the Role at Group Force Benefits Inc. · As a Benefits Analyst at Group Force, you are an integral part of building and maintaining relationship ...

Found in: Talent CA - 2 days ago

---

Maskimo

Trois-Rivières, Canada

Permanent

Description du poste · Volet estimation · Faire l'ouverture des nouveaux dossiers de soumission et en faire la gestion administrative selon la procédure du département · Effectuer l'achat et faire la gestion des appels d'offres publiques via les plateformes SEAO, MERX, Bonfire, ...