5 years ago · 3 min. reading time · visibility ~100 ·
The paddle - Dame Fortuna at work?

Intuitively, few things are more obvious than the existence of free will; intellectually, few things are less obvious. . 

1997, 2006 Daniel J. Castellano. All rights reserved.

http://www.arcaneknowledge.org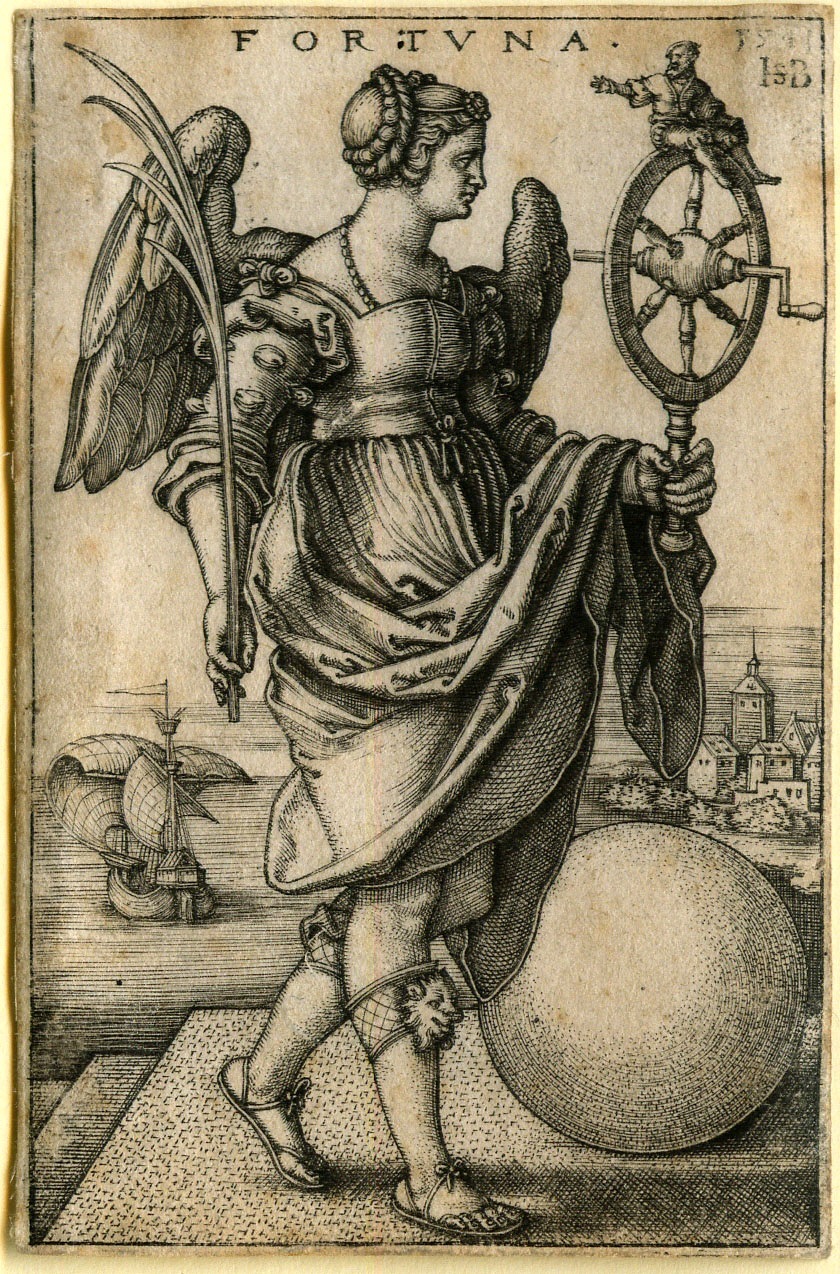 During my university days (Mt. Allison University, Sackville, New Brunswick, Canada) I majored in Medieval Literature. I did so not due to any predetermined passion but because the professor, Michael MacDonald, was just so damn good. I undertook another major area of study in Theatre - again because the professor, Arthur Motyer, was inspiring. 
Both areas of study imbued me with a good understanding of how the corporate world works. If you need an update on corporate governance, strategy, leadership, finance, HR policy, or marketing pick yourself up copies of Chaucer's Canterbury Tales, Beowulf, and Sir Gawain and the Green Knight (the latter is a rich 14th century tale featuring a beheading, a quest, a romance, and everything else you will experience in the modern-day boardroom!).
If you want to succeed in that boardroom you also better have a good understanding of theatrics and how to effectively tread the boards.
But I digress and not for the last time in this post I am sure.
During much of history, people have attempted to explain various outcomes - good and bad - as simple results of fate. Predestination, the belief that everything that will happen has already been decided by God or fate and cannot be changed, has been a powerful force. It liberates many from feeling any real accountability for what occurs in their life. It's a very convenient belief system but it's not ultimately that rewarding for those who hope to embrace some notion of free will. 
During the Middle Ages, Dame Fortuna would spin her wheel to decide who would have good luck and who would suffer misfortune. If something bad happened - oh well. Something good? Better but still oh well. As a fervent believer in taking accountability for what happens in my life (modified somewhat for my business life where I contend that one should never take ultimate accountability without authority) I have always found the entire notion of surrender to Dame Fortuna of interest. 
My feeling (at least I think it is mine - perhaps it has been preordained) is this: somewhere between fate and free will  lies reality.
Here's a recent example.
Fellow Bee, @Aaron Skogen, wrote a post about his son. It resonated powerfully with me because it was well written and because I have two sons. The story revolved around outdoor activities and traveling on the water. It felt good to read and I appreciated the insight he offered.
Life went on.
However, about two days later I was visiting a friend, Brian, in Toronto whom I've known for almost 1/2 a century. He's approaching his 80th birthday and remains sharp as a tack. We first met in 1966 when I was shipped off to a canoe-tripping camp in north-eastern Ontario where Brian was one of the owners and directors.  I spent several years there on Lake Mazinaw as camper, guide, counsellor, and finally program director. The camp ethos revolved around the canoe. All of us were trained and counselled to become confident in our cedar strip vessels in all kinds of conditions. We were taught how to make this nimble device dance. We learned to make it become at one with us and we learned that none of this could be accomplished without a good, well-fitted paddle.
When I visited my friend in Toronto I was seeking guidance on a few fronts - he's a published author so I sought his counsel on how to proceed with my publishing efforts. I wanted him to share some insights on raising young boys and when he felt was a good time to introduce them to a camp environment similar to that which we had shared. I was hoping to learn from his experience as a lifelong teacher and a man.
As we were talking I was thinking about how in life so much of what we do is similar to travels in a canoe. Sometimes it is smooth paddling and we relax while enjoying the silence and smooth rhythm of our strokes. Other times we venture into fast-running water and have to skilfully navigate the rapids. This is when our skills must be top notch and our judgement as well must guide us as we determine whether to run the rapids or head to shore to portage. 
While I was thinking of this, Brian left the room. He came back carrying a magnificent beaver-tail paddle. It is emblazoned with the crest of Camp Mazinaw and it is truly a wonderful creation.
He told me it was mine.
He told me that I must use it. A dry paddle is of little use.
He told me to think of our journeys ever time I dipped the paddle into the water and pulled to move forward or feathered it as I moved sideways. He told me to use it wisely to quickly negotiate the turns that life requires by employing the pry stroke and then to change direction again with the draw.
I brought the paddle home. It is sitting in a place of honour but it has not yet been christened. That will happen in about one week when we travel to Muskoka and I get my boys back out on the water.
Where Dame Fortuna comes into all of this is through my awareness that I hadn't thought much about the 'paddle' until I read Aaron's piece here on beBee. I hadn't planned to employ the paddle as metaphor when seeking advice from Brian. But there it was...all of a sudden highly present and enormously relevant and totally unplanned.
Had Dame Fortuna spun her wheel to bring the experience to my awareness?
Perhaps. 
I'll get back to you once the paddle has been put to work. Frankly though, it is already helping me navigate through my days and nights. 
""