4 years ago · 3 min. reading time · visibility 0 ·
The Power of Bee-ing Likeable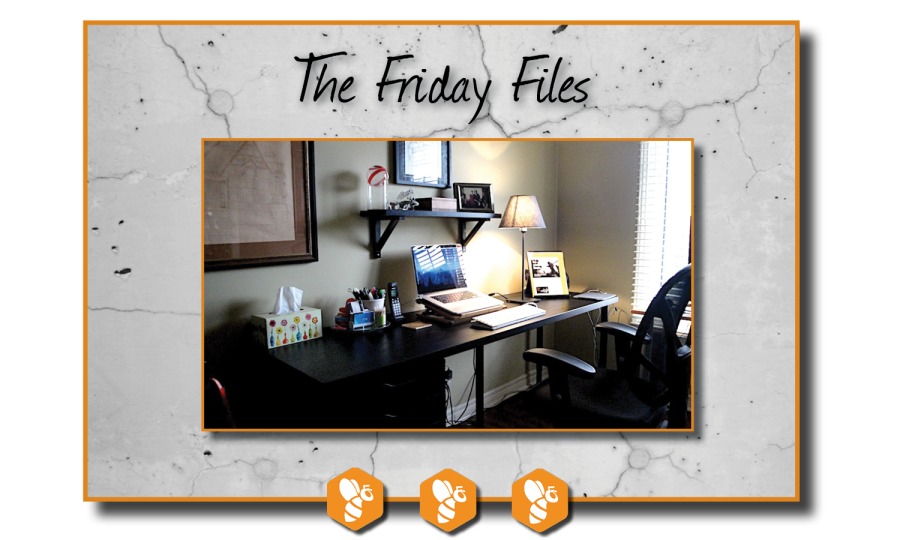 One of the more obvious things I have noticed about beBee is that a lot of people really seem to like it here.
You see a lot of what I have come to refer to as 'Cheerleader' posts from people who have signed up, cruised around and have realized that the character of beBee is both unique and different from most social media sites.
This post is one of those cheerleader deals, and I do them regularly. Not just because I am a beBee brand ambassador, but because I am a very happy camper here.
And because beBee represents a markedly different social media experience from LinkedIn and any other social media site for that matter.
We All Can See What LinkedIn Is Becoming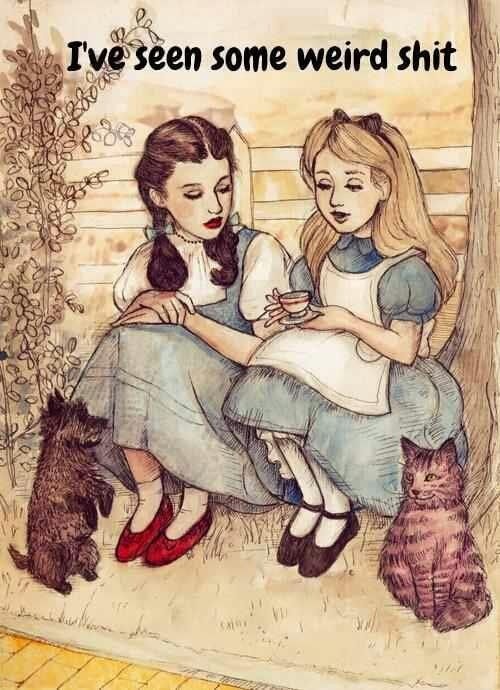 Since the Microsoft acquisition, and even before, it has become increasingly difficult for writers to build a decent following, and for group managers to easily manage their groups.
And while it appears to be true that LinkedIn membership has grown, judging from the email I just received that stated that they had now reached 500 million members, it's easy to assume that the majority of those people are nothing more than resume posters, and hardly what you would call prospects regardless of what kind of business you're in outside of HR and recruitment.
The number of genuinely active and growing groups and group participation on LinkedIn has shrunk dramatically as well, through a combination of natural attrition, (just plain tired of being there), and lack of moderation tools, which have been systematically removed over to course of the last year.
In short, it very much appears that Microsoft's main interest in acquiring LinkedIn has little to do with growing the networking aspects of the site, but exploiting the user profile information so that they can start monetizing LI to a much greater degree by analyzing, organizing and selling member profile information to advertisers, in much the same way as Facebook, which has dramatically accelerated its activity lately.
This is in the process of turning LinkedIn into a sellers heaven and a members hell. At least that appears to be the plan.
LinkedIn Fact Of Life

Every social media site needs to monetize in order to grow. That's understood. But to increase the number of sponsored links (aka ads), that people need to confront while removing the opportunity for writers to build a following and groups to function smoothly, isn't just bad for business, it's downright stupid.
And what you end up with is something very much akin to a necessary evil that most people put up with, simply because they have a network on LinkedIn that they don't want to lose.

The beBee Reality


About a year ago, I figured a lot of this stuff out with help from my friends Samantha Bailey and Phil Friedman among others.
Up to that point I had posted nearly 400 articles on LinkedIn, and had watched their organic reach go from respectable to pathetic.
When I started posting on beBee a couple of things happened.
First of all,
I saw a lot of the kind of attention and engagement that I had experienced early on with LinkedIn.
Secondly,
I saw that linking my articles from the beBee publisher to my LI home page, (which is what I did in the very beginning from my WordPress site), slowly started growing my LinkedIn numbers again.
So I didn't lose my LI network, just communicated with them from a different place.
Additionally I was able to link to Facebook, Twitter and Google plus, as well as into 3 special interest groups (or hives), right from my finished post.
My following on beBee grew much faster than I expected and I did not really miss a beat over on LinkedIn either. Win Win.
And a whole lot of this has to do with the simple fact that the people you meet on beBee all genuinely like being there. They are interested and engaged. They like reading good stuff and a lot of them write good stuff themselves.
Just Do it

A lot of times people will discover good things and be very tentative about advising others to do the same. But in this case I am anything but.
Join beBee. Post there and link your posts back to LinkedIn.
It will be much more effective than just hanging around on LinkedIn Pulse and, figuratively speaking, beating a dead horse.

You want to grow your personal brand? You want to meet interesting people from all over the world? You want to find interesting articles to read and learn from? You want to unearth business opportunities from people who believe that doing business with people they like and trust is a better way forward?
BeBee offers you the opportunity to achieve all of that, and as it grows, and it will grow, because it's a place that people like to be, that opportunity potential will only increase, while the opportunity potential on LI shrinks.
Me
If you think about it, I'm probably not really telling you anything that hasn't been bouncing around in your head for a while.
But what I am doing is encouraging you to start doing something about it.
Sure, it may take some time. But wouldn't you rather be on a good-sized cruiser that's moving forward than rearranging deck chairs on the Titanic?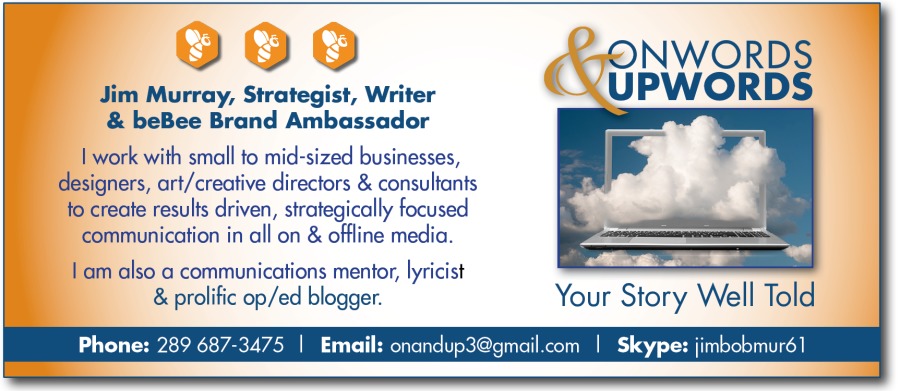 If your business has reached the point where talking to an experienced  communication professional would be the preferred option to banging your head against the wall or whatever, lets talk.
Download my free ebook Small Business Communication For The Real World here:
 https://onwordsandupwords.wordpress.com/2013/11/24/small-business-communications-for-the-real-world/
All my profile and contact information can be accessed here:

https://www.bebee.com/producer/@jim-murray/this-post-is-my-about-page


All content Copyright 2017 Jim Murray Onwords & Upwords Inc.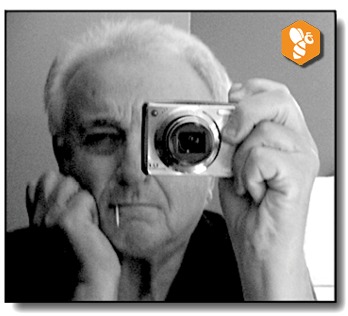 """""