4 years ago · 4 min. reading time · visibility 0 ·
The Things You Gladly Do For Your Kids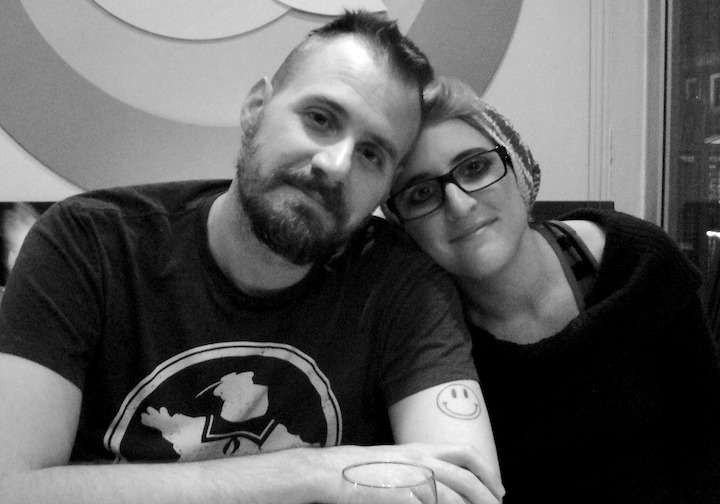 My daughter whose name is Star, (nee Charlotte, seen here with her old man, Ben),  was recently diagnosed as bi-polar. This is a tough thing for a writer to be and and even tougher thing for a young writer with her first publishing contact in place and a novel to edit.
She has been forcing herself to do a lot of writing, poetry mostly, even if only to exorcise here demons and actually prove to herself on a daily basis that she can still string a bunch of words together and have them make sense.
Late in may she announced a poetry challenge to her Facebook friends of whom I am one, of course. So to be a supportive dad, I agreed to write an original poem every day for the month of June.
I just posted the last one this morning as did she. I can't show you any of here stuff, because she wants to submit them to various places that won't accept stuff that's already been published. So you will just have to settle for some of my favourites.
It; hurts like hell to know that your child has a condition like this, and that it is really screwing with her career. But she has incredible support from her whole family and she also has a bunch of very good friends, and a husband who is crazy about her.
She has recently just been accepted into a medical therapy group, and feels very good about that. And she's taking as good care of herself as she can. But it is what it is and as sad as it is, she's just got to be strong.
If you would like to read some of her poems you can find her on Facebook under Star Spider.


I DO NOT HAVE A POEM TODAY
I do not have a poem today
Seems all my thoughts have flown away
Like eagles in search of easier prey
I do not have a poem today
I do not have a poem in my head
It feels like my thoughts are still in bed
Sleeping the sleep of the truly dead
I do not have a poem in my head
I do not have a poem for you
But I do know one thing that is true
I read your poems and bleed inside
And pray your pain will soon subside
I do not have a poem today
But I do send a father's love your way
I know you are stronger than you sometimes feel
I know the pain is all too real
But I will hope and I will pray
That time will heal your wounds some day
And you'll be that crazy girl once more
And leave behind this internal war
I do not have a poem today
I WRITE
I write to let the demons deep inside me out to play
I write just like the dog who demands to have his day
I write until I feel my aging wounds being to heal
I write until my hands become unstuck from the driving wheel
I write when the sun goes down and all the world has gone to bed
I write to clarify the crazy notions in my head
I write to make myself feel something, anything at all
I write to answer all the ghosts that nightly come to call
I write to build my words into a house of brick and stone
I write to keep myself from feeling lost and all alone
I write because I always have and likely always will
I write because I have no choice…it is my only skill

LITTLE BITS
Little bits of my heart
Some are scattered all over town
Little bits of my soul
Some are smiling some wear a frown
Little bits of the highs I once felt
Are falling to the ground
Little bits of regret sometimes haunt me
But I am still around
WHATEVER & WHAT FOR
At the end of the day
My thoughts drift away
Through a sky so blue
Through a cloud so grey
And they travel forever
Without rhyme or reason
To a far distant place
To a fine summer season
And as I watch them fly
So free and so light
The end of the day
Just turns into night
Then my thoughts, they return
To people my dreams
They are the stitches
That sew my loose seams
And I wake the next morning
With ideas galore
And a whole day to make them
Whatever and what for
PERFECTION
Perfection is your master
And you choose to be its slave
Come hell or high water
Perfection nips at your heels
Like some tiny persistent terrrier
Driving you towards the slaughter
Perfection is a moment of clarity
In a world engulfed in fog
Obscuring memories of your past
Perfection promises the moon
Forces you into exhaustion
And then takes you nowhere fast
Perfection is the one pure thought
That escapes you in a heartbeat
Never ever to return
Perfection is the crystal moment
When you give into your frailty
And your senses start to burn
Perfection is a piercing echo
In a cave of screaming banshees
Who have you nailed you to the cross
Perfection is the lonely tear you shed
Over all the joy and sorrow
That will be your eventual loss

THE REAL POETS
The real poets
Don't sit around in some cheesy coffee shop
Scribbling in a dollar store notebook
The real poets
Are not the angst ridden hipsters
Who could never please their fathers
The real poets
Don't lead inspiring seminars
On Shakespeare versus Dylan
To the nouveau illiterate
The real poets
Are on the phone at 3am
Wondering if this notion they have
Is a thing than can help the world
The real poets
Are dressing wounds
In some hospital emergency room
Or on some battlefield somewhere
The real poets
Are working 24/7
To keep the status quo
From sinking to the point
Where it eats all of us alive
The real poets
Are too busy taking things
To the next level
To spend time reflecting
On how shitty the old level can be
The real poets
Are baking bread at 6 am
Over on the Danforth
The real poets are sitting
On the beach
Marvelling at the sunrise
With ideas bubbling in their heads
The real poets
And driving their kids to ballet
And karate and soccer practice
And loving every minute of it.
The real poets
Could not write a poem
If you held a gun to their head
The real poetry
Is the everyday living
The constant caring
The love you share
With the people you love
The love you receive
Unconditionally
The real poets
Are the givers
And the real poetry
Is the gift of receiving
THE LAST POEM

This is the last poem that I spin
June is out July is in
I learned a lot about myself
I learned even more about someone else
I feel the pain she feels each day
I pray that pain will go away
But pain is with us all I fear
It's part of what makes pleasure so dear
And so I wrap this in a bow
I will keep writing poems you know
But not at such a breakneck pace
I'm getting too old for this kind of race
I'm going to bed now, I'm all pooped out
A month of poems turned me inside out
But I'll live to write some more I know
And you will too, through the highs and lows
'Cause we both know, that's how it goes
The end.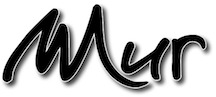 All content Copyright 2017 Onwords & Upwords Inc. All rights reserved.

""