The Writer's Life Is Not For The Feint Of Heart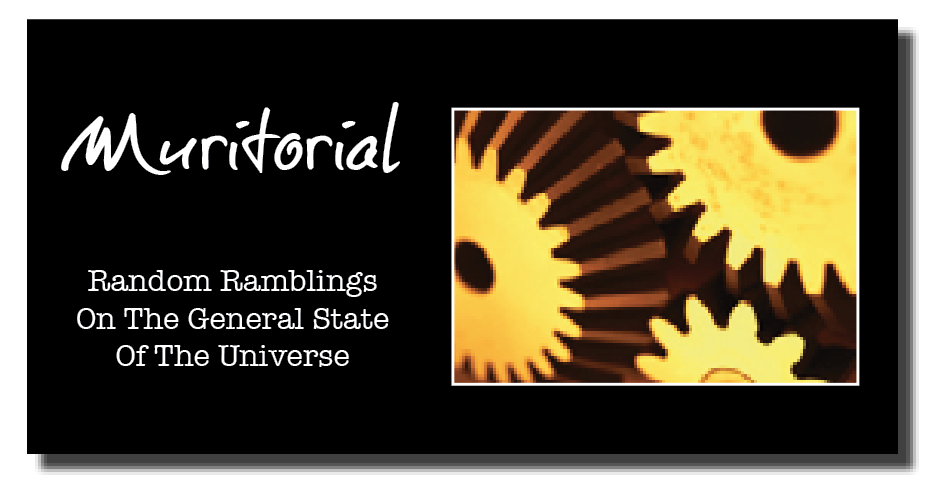 First of all let me tell you that I have been a professional writer for close to 50 years. So I'm not cobbling this post together from stuff that I have seen. That's called editing, and frankly that's what most blog posts that you see are about.
I live in the world of writers. My friends are writers. I have searched long and hard to find real writers to read, as in books, and to follow on social media. This means that I have also found a lot of people who write but are not professional writers. They basically write to support their businesses, but they are not born to it. It's what they do and not who they are.
Tier One
The writing world, like any other subset of the known universe breaks down according to the 80/20 rule of almost everything. To wit, 80% (give or take) of all the people writing today are not professional  writers. They are writing because they are fulfilling some sort of quota for their marketing program. They work hard at it. But it is not who they are.
The 20% who are left are the real writers. The people who were born to it. Could not imagine themselves doing anything else. Have learned to make a good living doing it and are completely fulfilled by the fact that they get to write every damn day.
Tier Two
Now this 20% breaks down into its own 80/20. The 80% being the ones who work in businesses that require writing. Like advertising, design, printing, and any number of other businesses who do their own marketing etc.
The 20% of this 80/20. are the ones who get to write exactly what they want and make lots of money doing. The novelists, the editorialists, the essayists, the philosophers, the screenwriters, the songwriters, the playwrights, the documentary writers, the TV writers etc.
Tier Three
If you really want to get anal you can further break this down into into another 80/20 with the 20% being those at the very top of their profession. The Bob Dylans, The Gordon Lightfoots, The Roger Waters, The Lennons & McCartneys, The John Grishams, The Daniel Silvas, The George Lucas', The Quenton Tarantinos, The Robert Townes, and the list goes on.
As you can see, the writing business really is a pyramid, and the vast majority of those who are writing will never be able to ascend beyond the layer of the pyramid where their skills and interests put them.
But , and there's always a but,  for those who choose to try and work their way up the food chain, the first thing they find out is just what a daunting task it is. But just because it's daunting, doesn't mean it can't happen. It happens all the time. How do you think the people at the top got to where they are? They worked their way up from the bottom. Because everybody starts there.
The Mindset
For writers in Tier One, most simply hope to be able to get into some sort of management position that will assure them a great salary and a solid retirement. This is where I was and that's more or less what I was able to achieve.
Writers In Tier Two have a much more difficult task, because the competition there is not just against other writers, but against a myriad of gatekeepers (agents/editors/publishers) busting ass to keep them out. Forcing them to really push their talent the limit and beyond. Thus the 'not for the feint of heart descriptor. I know this because I made several forays into this world, hoping to be discovered and bumped up to the next tier.
But, let's face it, the top tier of any given food chain is populated by people who really had to tough it out, sacrifice like crazy and push themselves constantly. I had other priorities in my life, as we all do, and really wasn't willing to sacrifice all those things the sake of maybe success.
Guys like Jeff Bezos and Elon Musk have been in the news a lot these days. These guys are among the very richest people on the planet. But you don't really know what it took for them to get there. How they had to claw and scratch to sell an idea that nobody'd ever heard of, and that almost everybody scoffed at.
But the reason they broke through and got to where they are is simply that they believed in their ideas and never stopped pushing the peanut up the hill. I personally admire people who are driven like that.
And that's exactly the way it is in the writing business. You're either 100% in it, or are just doing it as some sort of recreational activity, or even worse, to fulfill some marketing quota. If it's the latter, then you will eventually run out of gas, simply because you're not doing all the work required to keep it moving upwards.
But that doesn't make you some sort of defective. What it makes you is something other than a writer. If you feel that the burden of all the work you have to do to market yourself is more than you can handle, maybe you should consider an alternative approach. There are all kinds of people out there who can advise you on that. And many who can help.
But if you're a writer. If it's in your blood and you really love it, then all you have to do is keep pushing. You may not make it to the next tier, but each tier has its own 20%. Aim for that. And if you can go father, give it all you've got and see what happens.
The best thing about it is that if you are a writer, at the end of the day, you will always have it and even just the act of doing it will be its own reward.
PS: The reason I know all of this is that I made it to the top of Tier One and left the advertising agency business well equipped to run my own consultancy, which I did for 30 years. I thoroughly investigated going to the next level, but realized that most of the activity in getting there at the time involved a) moving to LA or New York, and b) spending more time than I thought was worthwhile trying to please the middlemen, (agents), in order to get there.
But that's just me and my own set of priorities. Yours are your own too. And it's really smart to know what they are before you attempt to ascend. And if you do have your priorities in order, you will understand how much work you have to do to achieve whatever your goal may be.
After that it's just a question of doing the work, keeping the faith you have in yourself strong, and pushing that peanut up the hill.

You may be interested in these jobs
Found in: Talent CA± - 3 days ago

---

Kreative Kidz Early Learning Centre

Gull Lake, Canada

Kreative Kidz Early Learning Center is looking for caring individuals to guide and nurture children in a mixed age early learning Centre. · We are located in Gull Lake Saskatchewan. · Duties include: · -creating and implementing age developmental activities for children 6 weeks t ...

Found in: Talent CA - 3 days ago

---

The Engineering Institute of Canada

Brampton, Canada

Job Number: · Group: Cosma International · Division: Deco Automotive West · Job Type: Permanent/Regular · Location: BRAMPTON · What Deco Offers: · At Deco Automotive, company culture is central to the work experience. Employees at Deco enjoy many different company benefits inclu ...

Found in: Talent CA± - 4 days ago

---

Teriyaki Corner

Edmonton, Canada

Employer Teriyaki Corner Languages English Education Secondary (high) school graduation certificate Cook categories Cook (general) Tasks Prepare and cook complete meals or individual dishes and foods Supervise kitchen staff and helpers Maintain inventory and records of food, supp ...