3 years ago · 3 min. reading time · visibility ~10 ·
This Is What A True American Hero Looks Like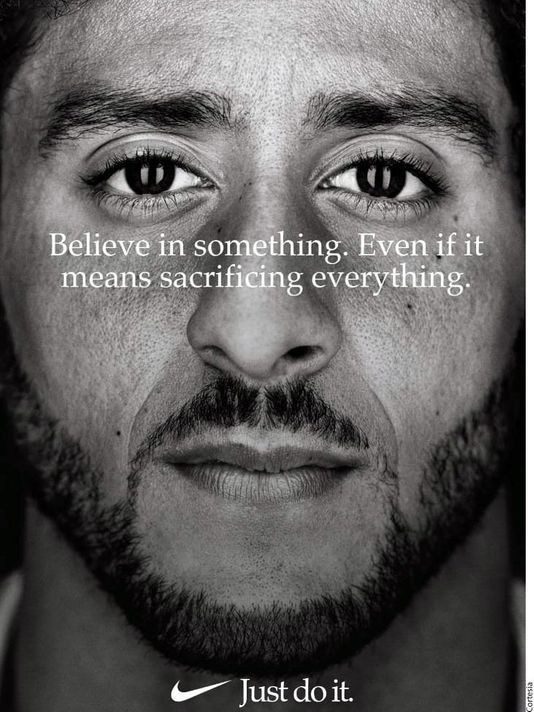 See this guy? His name is Colin Kaepernick. He used to be an NFL quarterback and a pretty decent one at that, until one day he decided to stage a protest about police brutality against young black men in particular.
This protest involved taking a knee during the playing of the national anthem before a football game. And it caused quite a stir, mainly because a lot of people took it as a sign of disrespect of the troops, of the flag, of the national anthem and America itself.
It, of course, was none of those things, but when you have a society as polarized as America is these days, you get a whole lot of people who are completely unwilling to understand what his motivation actually was, even though he worked really hard to explain it.
It wasn't long before the the person who had just gotten elected president decided to jump on this and started yelling and screaming about it.
What you might not know was that this person didn't give a damn about Colin, or any of the injustice he was protesting.
Partially because he's a racist bigot, but also because he just saw it as a way to make the NFL look bad.
Why would he want to do that to the NFL, you ask? Well, because about 20 years ago, he earned a lifetime ban from the NFL for wanting to buy a franchise that none of the other owners wanted to let him buy.
He also tried and, of course, failed, to successfully launch a league to compete with the NFL. Which, if you know anything about pro football, is sheer folly.
So Colin here ended up getting a whole lot of publicity because of the so-called president and his big mouth, which was good for his cause but not so much for his football career.
Because he, along with several other players who agreed with him, were blacklisted by the NFL owners, most of whom support the so-called president, even though they did not want him to be in their club. But then that's what the really rich people in America do for the most part.
But that's OK. Because the so-called president had launched Colin into a whole new career as a black rights activist. He is a genuine hero athlete in the black and enlightened white sectors of America.
And now Nike, one of the world's most recognized brands, has made him their spokesperson and given him the kind of platform that most activists only dream about.
The so-called president is being very quiet about this, since recognizing it in any substantial way would make him look like exactly what he is. And Lord knows there's more than enough crap that he's dealing with already, including a potential mutiny in his own office.
Make no mistake. Nike didn't get to be one of the world's biggest brands though dumb luck. They got there through cunning and consistently great marketing.
Choosing Colin as their spokesperson has a couple of very solid advantages. It shores up their brand loyalty in the black community. And it gives them a great humanitarian story to tell, one with a lot of legs.
My own theory is that the marketing people who work with and for Nike are trying to make a statement, and a very powerful one, about racism in America.
And it comes at a very good time, because the so-called president has, through his behavior, unleashed a lot of pent-up racial hatred in America.
This is a battle that gets fought on many fronts. Nike has chosen the Colin Kaepernick route, and I wish them a lot of success.
So far, despite a bit of protest (idiots burning sneakers etc), this campaign seems to be doing what it's supposed to do, which is helping to bump Nike's share price. And make them look like the caring megacorp they may or may not be.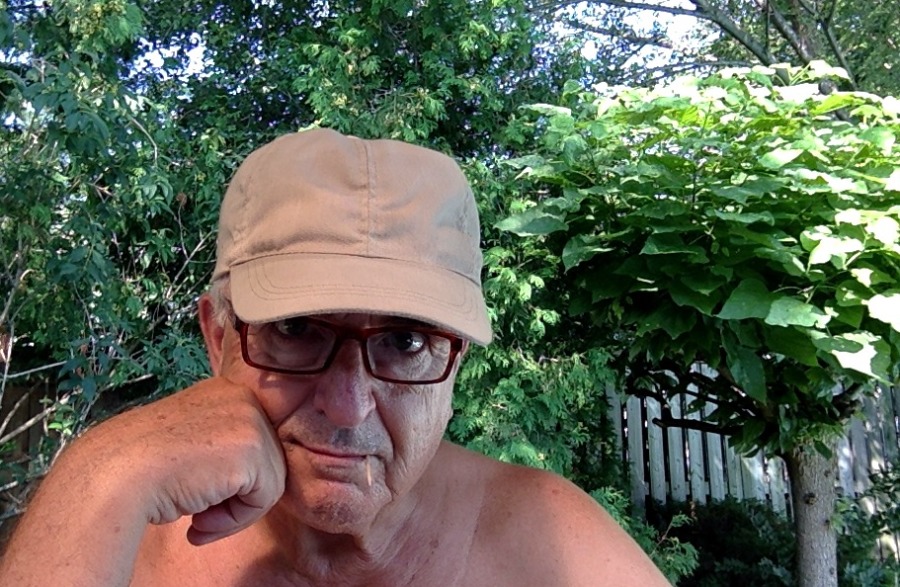 Jim Murray is an experienced advertising and marketing professional. He has run his own business (Onwords & Upwords), since 1989 after a 20 year career in Toronto as a senior creative person in major Canadian & international advertising agencies. He is a communication strategist, writer, art director, broadcast producer, mildly opinionated op/ed blogger & beBee Brand Ambassador.
Jim lives in St Catharines Ontario (AKA The Quiet Side Of The Lake) and is still working with companies in Toronto whence he came. He is also currently a partner at Bullet Proof Consulting. www.bulletproofconsulting.ca
You can follow Jim
On beBee: https://www.bebee.com/bee/jim-murray
On LinkedIn: https://www.linkedin.com/in/jim-murray-b8a3a4/
On Twitter: https://twitter.com/Jimbobmur
On Facebook: https://tinyurl.com/y97gxro4